Neostvarene potrebe za zdravstvenom zaštitom u populaciji odraslog stanovništva Srbije
Unmet needs for health care in the adult population of Serbia
Author
Mitrašević, Miloš
Mentor
Radovanović, Snežana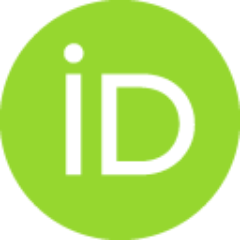 Committee members
Simić-Vukomanović, Ivana
Sekulić, Marija
Rančić, Nemanja

Abstract
Uvod: Nezadovoljna potreba za zaštitom zdravlja može se posmatrati kao spektar zdravstvenih potreba koje nisu optimalno zadovoljene. Cilj: Identifikacija faktora povezanih sa neostvarenim zdravstvenim potrebama u odrasloj populaciji Srbije. Metod: Istraživanje je sastavni deo Istraživanja zdravstvenog stanja stanovništva Srbije sprovedenog 2013. godine. U svrhu dobijanja rezultata za naše istraživanje upotrebljen je reprezentativni uzorak od 13 765 odraslog stanovništva starosne dobi od 20 i više godina. Upitnici koji su usklađeni sa upitnikom Evropskog istraživanja zdravlja, predstavljali su instrument istraživanja. Rezultati: Najveću prepreku za ostvarivanje zdravstvenih potreba kod odraslog stanovništva Srbije, činili su finansijski razlozi (19,9%), dugo čekanje na zakazanu posetu ili pregled (12,8%) i udaljenost odnosno problemi sa prevozom do mesta pružanja zdravstvene usluge (4,7%). Najteže se dolazilo do stomatološke (13,3%) i medicinske zdravstvene zaštite (12.9%), a z
...
atim slede propisani lekovi (10,7%) i zaštita mentalnog zdravlja (2,4%). Zaključak: Istraživanje daje uvid u prediktore nejednakosti u korišćenju, pristupu i ostvarivanju zdravstvene zaštite sa ciljem skretanja pažnje donosiocima politike zdravstvene zaštite koje političke akcija treba preduzeti.
Background: An unsatisfied need for health care can be viewed as a spectrum of health needs that are not optimally met. Aim: Identification of factors related to unmet health needs in the population of Serbia. Methods: The research is an integral part of the Health Survey of the Population of Serbia conducted in 2013 under the auspices of the Ministry of Health of the Republic of Serbia. For the purposes of this study, a representative sample of 13,765 adults aged 20 and over was used. Questionnaires, which were harmonized with the European Health Research Questionnaire, were a research instrument. Results: The biggest obstacle to meeting the health needs of the adult population of Serbia was financial reasons (19,9%), long waits for a scheduled visit or examination (12,8%) and distance or problems with transportation to the place of health care (4,7%). The most difficult were dental (13,3%) and medical health care (12,9%), followed by prescribed medication (10,7%) and mental he
...
alth care (2,4%). Conclusion: The research provides insight into the predictors of inequality in the use, access and realization of health care in order to draw attention to health policy makers what policy action should be taken.
Faculty:
Универзитет у Крагујевцу, Факултет медицинских наука
Date:
30-03-2021
Keywords:
nacionalno istraživanje zdravlja, Srbija, neostvarene zdravstvene potrebe / National health survey, Serbia, Unfulfilled health needs