Uporedna analiza efikasnosti i bezbednosti četiri terapijska protokola u lečenju bolesnika sa intermedijarno visokim rizikom od plućne tromboembolije
Comparative analysis of efficacy and safety of four therapeutic protocols in the treatment of patients with an intermediate-high risk of pulmonary thromboembolism
Doktorand
Sekulić, Igor
Mentor
Obradović, Slobodan
Članovi komisije
Vojinović, Radiša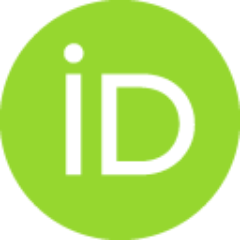 Kostić, Dejan
Rančić, Nemanja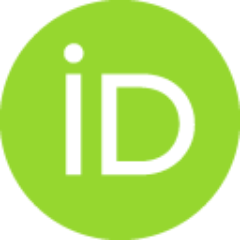 Sažetak
Sistemska trombolitička terapija, koja je u sadašnjim preporukama, metoda izbora kod pacijenata sa plućnom tromboembolijom (PTE) intermedijarno visokog rizika, nosi sa sobom značajan rizik od pojave velikih krvarenja. Cilj ovog istraživanja je poređenje rezultata lečenja ovih pacijenata ultrazvukom olakšanom kateterskom trombolizom (UZOKT) u odnosu na sistemsku trombolitičku terapiju i antikoagulantnu terapiju. Istraživanje je realizovano kao klinička opservaciona studija po tipu opservacione retrospektivne serije slučajeva, koje je obuhvatilo 237 pacijenata sa PTE intermedijarnog rizika, koji su lečeni na jedan od četiri načina, i to: 123 pacijenta je lečeno samo antikoagulantnom terapijom, odnosno bez trombolize, 44 pacijenta je bilo na sporoj infuziji streptokinazom (sistemskom primenom spore infuzije streptokinaze), 38 pacijenata je lečeno sporim tPA (tkivni Plazminogenski Aktivator) sistemskim protokolom (sporom sistemskom infuzijom redukovane doze tPA), a 32 pacijent
...
a lečeno je UZOKT. Protokoli lečenja sprovedeni su u skladu sa važećim preporukama, pre svega Evropskog udruženja kardiologa (European Society of Cardiology - ESC). Naše istraživanje je pokazalo, da je UZOKT jednako bezbedan za primenu kao i ostala tri načina lečenja, uz veću efikasnost u smislu smanjenja smrtnog ishoda i hemodinamske dekompenzacije. Ovi rezulatati naročito dobijaju na značaju, ako se ima na umu, da je upravo UZOKT grupa imala hemodinamski najveće opterećenje, (sistolni pritisak desne komore (SPDK) je kod pacijenata lečenih UZOKT bio najviši), i samim tim i najveći rizik za razvijanje dekompenzacije tj.smrtni ishod, a da su u ovoj grupi, ako se ima u vidu preživljavanje i pojava dekompenzacije, postignuti najznačajniji rezultati. Rezultati ove studije doprineće utvrđivanju značaja UZOKT u odnosu na antikoagulantnu terapiju, sporu infuziju streptokinaze i spori tPA sistemski protokol, kod pacijenata sa akutnom intermedijarnom rizičnom grupom PTE. Ključne reči: plućna tromboembolija, antikoagulantna terapija, spora infuzija streptokinaze, spori tPA sistemski protokol, ultrazvukom olakšana kateterska tromboliza, hemodinamska dekompenzacija;
Systemic thrombolytic therapy, which is currently, the method of choice in patients with intermediate-risk pulmonary thromboembolism (PTE), carries with it a significant risk of major bleeding. The aim of this study was to compare the results of treatment of these patients with ultrasound assisted catheter thrombolysis (USACT) in relation to systemic thrombolytic therapy and anticoagulant therapy. The study was conducted as a clinical observational study on the type of observational retrospective series of cases, that included 237 patients with intermediate-risk PTE, who were treated in one of four ways, namely: 123 patients were treated with anticoagulant therapy alone, ie without thrombolysis, 44 patients were treated with slow infusion of streptokinase (systemic administration of a slow infusion of streptokinase), 38 patients were treated with a slow tPA (tissue Plasminogen Activator) systemic protocol (slow systemic infusion of reduced dose tPA), and 32 patients were treated
...
with USACT. Treatment protocols were implemented in accordance with current recommendations, primarily European Society of Cardiology (ESC). Our research has shown that USACT is just as safe to use as the other three treatments with greater efficiency in terms of reduced mortality and hemodynamic decompensation. These results are especially important, if we keep in mind that the USACT group had the highest hemodynamically load (right ventricular systolic pressure (RVSP) was the highest in patients treated with USACT), and thus the highest risk for the development of decompensation, ie death, and that in this group, if we take into account the survival and the occurrence of decompensation, the most significant results have been achieved. The results of this study will contribute to the determination of the significance of USACT in relation to anticoagulant therapy, slow streptokinase infusion and slow tPA systemic protocol, in patients with acute intermediate-risk group PTE.
Fakultet:
Универзитет у Крагујевцу, Факултет медицинских наука
Datum odbrane:
13-04-2021
Ključne reči:
plućna tromboembolija / pulmonary thromboembolism / anticoagulant therapy / slow streptokinase infusion / slow tPA systemic protocol / ultrasound assisted catheter thrombolysis / hemodynamic decompensation / antikoagulantna terapija / spora infuzija streptokinaze / spori tPA sistemski protokol / ultrazvukom olakšana kateterska tromboliza / hemodinamska dekompenzacija