Klinička procjena uticaja stresa na jačinu postoperativnog bola kod djece predškolskog uzrasta
Clinical evaluation of the effect stress has on the level of postoperative pain in preschool children
Author
Karišik, Marijana
Mentor
Vulović, Tatjana
Committee members
Folić, Nevena
Joksimović, Jovana
Miličić, Biljana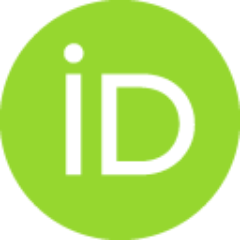 Autorstvo-Nekomercijalno 3.0 Srbija (CC BY-NC 3.0)
Abstract
UVOD: Hirurška procedura izaziva multisistemski odgovor organizma na stres, pokreće fiziološke, patofiziološke, refleksne i adaptacione mehanizme čiji je intenzitet direktno srazmjeran intenzitetu, trajanju i prirodi stimulusa koji ih izaziva. CILj: Cilj studije bio je da se utvrdi da li premedikacija ima uticaj na intenzitet postoperativnog bola u zavisnosti od vrste anestezije i analgezije. METODOLOGIJA: Istraživanje je dizajnirano po tipu randomizirane kliničke prospektivne studije u kojoj je obrađeno 360 pacijenata oba pola, uzrasta 3–6 godina, ASA 1 klasifikacije, koji su bili podvrgnuti operacijama preponske kile u okviru elektivnog hirurškog programa. Ispitanici su bili podijeljeni u P i K grupe u zavisnosti od toga da li su primili premedikaciju midazolamom ili ne, i grupe I i II premediciranih pacijenata podijeljenih po polovima. Grupe P i K su dalje podijeljene na po 5 podgrupa u zavisnosti od izbora tehnika anestezije i analgezije. Ispitanici sa premedikacijo
...
m dobijali su oralno midazolam ( 0,5mg kg-1 ) 30 minuta prije početka intervencije. Za postoperativnu bol su svi pacijenti, sem onih koji su dobijali kaudalni blok, po završenoj operaciji, a prije buđenja iz anestezije, primili intra venski ketorolak (1mg kg-1 ). Disajni put je održavan pomoću endotrahealno plasiranog tubusa a kontrolisana ili asistirana ventilacija je bila smješom kiseonika i vazduha u odnosu 40% : 60%. Pacijenti su bili ekstubirani po postizanju suficijentnog spontanog disanja i nakon reverzije neuromuskularnog bloka. ZAKLjUČAK: Vrijednosti laboratorijskog parametra pokazatelja stresa, kortizola, bile su najniže u podgrupama premediciranih pacijenata koji su primili kaudalni blok te premedikacija midazolamom, odnosno kontrola psihološkog stresa kod djeteta, uz izbor određene tehnike anestezije i analgezije, redukuje sveukupni stresni odgovor organizma na hiruršku proceduru kod djece predškolskog uzrasta.
INTRODUCTION: Surgical procedures cause multi-systemic organ response to stress, also moving physiological, pathological, reflex and adaptive mechanisms with intensity directly proportional to the intensity, duration and nature of the causing stimulus. AIM: The aim of the study was to establish whether the premedication affects the intensity of postoperative pain depending on certain types of anaesthesia and analgesics. METHODS: Research was designed as randomized clinical study which included 360 patients of both sexes, aged from 3 to 6 years, classified as ASA 1, and the procedure (inguinal hernia repair) was a part of elective surgical program. Examinees were divided into four groups, P and K, depending on whether they had taken premedication midazolam or not, and I and II, depending on the sex of premedicated patients. Groups P and K were further divided into 5 subgroups depending on the type of anaesthetic and analgesic technique. Those receiving midazolam did so orally
...
( 0,5mg kg-1 ), 30 minutes before the operation. For postoperative pain each patient got intravenous ketorolac (1mg kg-1 ), with the exception of those who received caudal block after the surgery, but before the waking up from anaesthesia. Airway was maintained with the help of endotracheal tube and controlled or assisted ventilation was the ratio of 40% of oxygen 60% of air. The patients were extubed upon reaching sufficiently spontaneous breathing and after reversing neuromuscular block. CONCLUSION: Numerical values of laboratory parameters which show stress and cortisol levels, were at their lowest in subgroups of premedicated patients who took caudal block, thus we conclude that premedication using midazolam, i. e. control of psychological stress in children, with a specific anaesthetic and analgesic techniques reduces the organism's stress response to surgical procedures in preschool children.
Faculty:
Универзитет у Крагујевцу, Факултет медицинских наука
Date:
18-06-2021
Keywords:
djeca, operacija, stres, premedikacija, bol, kortizol / children, operation, stress, premedication, pain, cortisol