Odnos Rimljana prema Grcima i grčkoj kulturi u Ciceronovim delima: kontekstualna analiza etnonima Grk i pertinentnih termina
Roman attitude towards Greeks and greek culture in Cicero's works : contextual analysis of ethnonym Greek and pertinent terms
Author
Andrijašević, Marina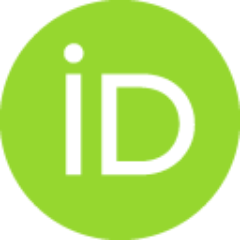 Mentor
Pendelj, Boris
Committee members
Nedeljković, Vojin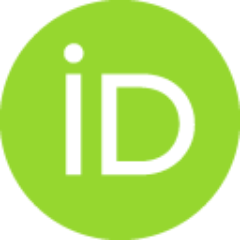 Dimitrijević, Dragana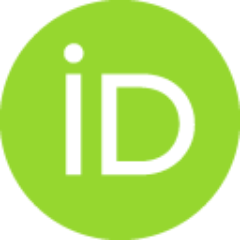 Šćepanović, Sandra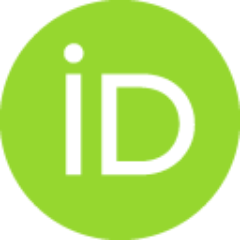 Abstract
U ovom radu bavili smo se odnosom Rimljana prema Grcima i grčkoj kulturi analizirajući etnonim Grk u spisima rimskog državnika i književnika Marka Tulija Cicerona. U naše istraživanje uvrstili smo i druge relevantne etnonime, poput Atinjanin/atinski, Lakedemonjanin/lakedemonski, Spartanac/spartanski, Rođanin/rodski i njima odgovarajuće toponime Grčka, Atina, Lakedemon, Sparta, Rodos. Kontakti ovih dveju kultura sežu u najranija vremena grčke kolonizacije juga Italije, a početak snažnijeg uticaja grčke civilizacije na rimsku datira se krajem 3. veka pre n. e. Za potrebe ovog rada, pod izrazom "grčka kultura" podrazumevamo klasičnu grčku kulturnu tekovinu sa primesama istočnih uticaja. Sudeći prema podacima koje imamo za period poslednja dva veka rimske Republike, odnos Rimljana prema Grcima i njihovoj kulturi bio je ambivalentan. On je varirao od osećanja prezira i nipodaštavanja do iskazivanja poštovanja i naklonosti. Aspekte ove akulturacije u fazi njenog vrhunca istražili smo kroz ce
...
lokupan Ciceronov opus, koga čine žanrovski različiti književni spisi. Koristili smo se komparativnom metodom te smo poredili nalaze iz spisa namenjenih za širu publiku (poput govora, filozofskih i retorskih rasprava) sa pismima, koja mahom nisu bila predviđena za objavljivanje. U prvom poglavlju izneli smo kratak kulturno-istorijski okvir ove teme sa najistaknutijim primerima rimskog prihvatanja i suprotstavljanja grčkim uticajima. Potom smo izdvojili sve relevantne primere i analizirali kontekst upotrebe pomenutih termina, grupišući ih prema žanrovski sličnim spisima u kojima se javljaju. Započeli smo analizu toponimom i etnonimom koji se najmanje javlja, a to je Rodos/Rođanin, a potom redom ka najzastupljenijem terminu Grčka/Grk. Nadalje, u posebnim poglavljima tematski smo izložili problematiku ovog odnosa i izneli svoje zaključke.
This paper deals with the attitude of Romans toward the Greek and their culture through analysing the ethnonym Greek in the works of Roman politician and author Marcus Tullius Cicero. Our research envelops other pertinent ethnonyms such as Athenian, Lacedaemonian, Spartan, Rhodean, and their correspondent toponyms – Greece, Athens, Lacedaemon, Sparta, Rhode. Interaction between these two cultures dates back to the earliest days of the Greek colonisation of Southern Italy, while a strong influence of the Greek civilisation over the Roman one can be dated back to the end of the 3rd century BC. For the purpose of this study Greek culture entails Classical Greek cultural accomplishments with an alloy of eastern influence. Judging by the data we obtained for the time period of the two centuries of the Roman Republic, the attitude of Romans toward the Greek and their culture was ambivalent. It varied from contempt and condescension to displays of reverence and fondness. Determined to investi
...
gate into the aspects of this acculturation at its prime, we looked into the entirety of Cicero's opus, which consists of an array of literary genre. Using the comparative method, we paralleled the findings from the pieces meant for a wider audience (such as speeches, and philosophical and rhetorical discussions) with the letters, which were mainly not meant for publication. A brief cultural and historic frame for this subject is presented in the first chapter with the most prominent examples of Roman acceptance of the Greek influence and their opposition thereof. Moreover, we put forward all the relevant examples and analysed the context of the use of the aforementioned terms, having grouped them according to the similarity of the works they appear in by genre. The research commenced with the least frequent toponym and ethnonym, that being Rhode/Rhodean, then moved forward to the most frequently used term – Greece/Greek. Furthermore, we proposed the issue of this relationship topic by topic in separate chapters, and offered our conclusions concerning this subject.
Faculty:
Универзитет у Београду, Филозофски факултет
Date:
21-06-2021
Projects:
Keywords:
Rimljani / Latin language / Grci / akulturacija / Marko Tulije Ciceron