Korelacija kontrastne magnetno-rezonantne mamografije i difuzionog imidžinga u komparaciji sa patohistološkim nalazom
Correlation of Contrast Magnetic Resonant Mamography and Diffusion Imaging in Compatibility with Pathohistological Findings
Author
Marić, Jelena
Mentor
Boban, Jasmina
Committee members
Stojanović, Sanja
Vučaj-Ćirilović, Viktorija
Stojanov, Dragan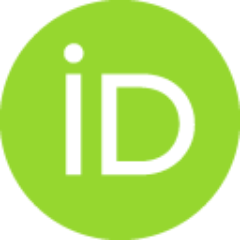 Ivković-Kapicl, Tatjana
Đilas, Dragana
Attribution-NonCommercial-ShareAlike
Abstract
Difuzioni magnetno-rezonantni imidžing (eng. Diffusion-Weighted Imaging; DWI) je neinvazivna tehnika koja ne zahteva primenu kontrasta, skraćuje vreme pregleda i ima potencijala kao alternativna imidžing metoda dojki bez rizika i troškova koje ima magnetno- rezonantni imidžing sa upotrebom kontrasta (eng. Dynamic-Contrast-Enhanced Magnetic Resonance Imaging; DCE-MRI). Međutim, još uvek nije dovoljno istražena primena difuzionog magnetno-rezonantnog imidžinga u diferencijaciji malignih od benignih lezija na dojci. Ciljevi ove studije su da se ispita uloga vidljivog koeficijenta difuzije (eng. Apparent Diffusion Coeficient; ADC) u diferencijaciji malignih od benignih tumora i razlikovanju histoloških podtipova malignih lezija, te da se utvrdi korelacija između vrednosti ADC koeficijenta i strukture tkiva dojke, kao i dijagnostička specifičnost DWI i DCE-MRI dojki. Ova kohortna studija uključila je 174 pacijentkinje koji su podvrgnute magnetno-rezonantnom pregledu dojki na skeneru jačine
...
3T. Pacijentkinje su podeljenje u dve grupe: ispitivana grupa pacijenata (114 pacijenata sa dokazanim tumorima) i kontrolna grupa (60 zdravih pacijenata). Stotinu i trideset devet lezija (67 malignih i 72 benigne) detektovano je i patohistološki analizirano. Razlike između varijabli su testirane korišćenjem hi-kvadrat testa; korelacije su određene korišćenjem Pearsonovog testa. Za određivanje "cut-off" vrednosti za dijagnostički potencijal korišćena je ROC (engl. Receiver Operating Characteristic) kriva. Statistička značajnost je postavljena na p<0,05. Srednje vrednosti ADC koeficijenta bile su značajno niže kod malignih u odnosu na benigne lezije (0,68 x 10-3 mm2/s vs. 1,12 x 10-3 mm2/s, p<0,001). Granična vrednost ADC koeficijenta za benigne lezije bila je 0,792 x 10-3 mm2/s (senzitivnost 98,6%, specifičnost 65,7%), a za maligne lezije 0,993 x 10-3 mm2/s (senzitivnost 98,5%, specifičnost 80,6%). Nije bilo statistički značajnih korelacija između podtipova malignih lezija i vrednosti ADC koeficijenta. DWI je klinički korisna alatka za diferencijaciju malignih od benignih lezija na dojci na osnovu srednjih vrednosti ADC koeficijenta. ADC koeficijent može da ima implikacije u određivanju biološke prirode malignih lezija.
Diffusion-Weighted Imaging (DWI) is a non-invasive technique which does not require application of contrast, reduces scanning time and has the potential as an alternative method of imaging of breasts, without risks and costs that Dynamic-Contrast-Enhanced Magnetic Resonance Imaging (DCE-MRI) has. However, the implication of DWI in the differentiation of benign breast lesions has not yet been sufficiently studied. The aims of this study were to examine the role of apparent diffusion coefficient (ADC) values in differentiation of malignant from benign tumors and distinguishing histological subtypes of malignant lesions, and to determine correlations between ADC values and breast tumors structure, as well as the diagnostic specificity of DWI and DCE-MRI of breasts. This cohort-study included 174 female patients who underwent contrast-enhanced breast MR examination on a 3T scanner and were divided into two groups: patient group (114 patients with proven tumors) and control group (60 health
...
y patients). One-hundred-thirty-nine lesions (67 malignant and 72 benign) were detected and pathohistologically analyzed. Differences between variables were tested using chi-square test; correlations were determined using Pearson's correlation test. For determination of cut off values for diagnostic potential, Receiver Operating Characteristic (ROC) curves were constructed. Statistical significance was set at p<0.05. Mean ADC values were significantly lower in malignant compared to benign lesions (0.68 x 10-3 mm2/s vs. 1.12 x 10-3 mm2/s, p<0.001). The cut off value of ADC for benign lesions was 0.792 x 10-3 mm2/s (sensitivity 98.6%, specificity 65.7%), and for malignant 0.993 x 10-3 mm2/s (98.5%, 80.6%). There were no significant correlations between malignant lesion subtypes and ADC values. DWI is a clinically useful tool for differentiation of malignant from benign lesions based on mean ADC values. Finally, ADC values might have implications in determination of the biological nature of the malignant lesions.
Faculty:
Универзитет у Новом Саду, Медицински факултет
Date:
21-09-2021
Keywords:
neoplazme dojke / Breast Neoplasms / difuzioni magnetno-rezonantni imidžing / magnetna rezonanca / kontrastna sredstva / diferencijalna dijagnoza / Diffusion Magnetic Resonance Imaging / Magnetic Resonance Imaging / Contrast Media / Diagnosis, Differential