Uklanjanje jona teških metala iz vodenih rastvora korišćenjem otpadne kore limuna
Removal of heavy metal ions from aqueous solutions utilizing waste lemon peel
Author
Meseldžija, Slađana
Mentor
Vukelić, Nikola
Committee members
Nešić, Aleksandra
Ignjatović, Ljubiša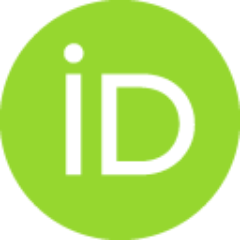 Milojević-Rakić, Маја
Volkov-Husović, Tatjana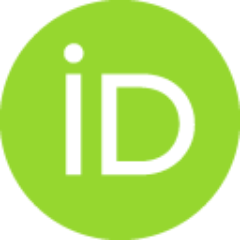 Abstract
Cilj ove disertacije je da proceni mogućnost korišćenja nemodifikovane kore limuna, kao agro-industrijskog otpada, za uklanjanje jona teških metala: Cu2+, Fe2+, Zn2+ i Mn2+ iz vodenih rastvora i realne otpadne vode rudnika. U tu svrhu je izvršena karakterizacija korišćenog adsorbensa, različitim fizičko-hemijskim metodama. Primenom Boehmove titracione metode, utvrđen je veći sadržaj kiselih kiseoničnih površinskih funkcionalnih grupa u odnosu na bazne, što koru limuna čini pogodnom za uklanjanje katjona. U cilju utvrđivanja optimalnih radnih uslova za postizanje maksimalne efikasnosti adsorpcije, ispitivan je uticaj različitih parametara: kontaktno vreme adsorpcije, početna pH vrednost rastvora, početna koncentracija jona metala i masa adsorbensa na adsorpciju jona teških metala (Cu2+, Fe2+, Zn2+ i Mn2+), izvedenoj u šaržnim eksperimentima. Dobijeni rezultati su pokazali da procenat uklanjanja ispitivanih jona iz vodenih rastvora pri optimalnim radnim uslovima iznosi 94,4 % (Cu2+), 92,
...
9 % (Zn2+), 84,5 % (Fe2+) i 78,2 % (Mn2+). Utvrđeno je da se ispitivani joni teških metala na površini kore limuna adsorbuju sledećim redosledom Cu2+ > Zn2+ > Fe2+ > Mn2+. Eksperimentalni podaci o adsorpcionoj ravnoteži su analizirani korišćenjem linearizovanih oblika izotermi Langmirove, Frojndlihove, Temkinove, Dubinin–Raduškevičeve i Sipsove. Najbolju korelaciju sa eksperimentalnim podacima za ispitivane jone teških metala je pružila Sipsova izoterma. S druge strane, na osnovu Langmirove izoterme određen je teorijski maksimalni adsorpcioni kapacitet monosloja za ispitivane jone metala i iznosi 13,25 mg g-1, 4,40 mg g-1, 5,03 mg g-1 i 4,52 mg g-1, za Cu2+, Fe2+, Zn2+ i Mn2+ redom. Pored toga, moguća ponovna upotreba limunove kore kao adsorbensa je ispitivana pomoću testa desorpcije u 0,1 M rastvoru CH3COO4, HCl i HNO3. Najveća efikasnost desorpcije jona Mn2+ (55,2 %), Cu2+ (44,4 %) i Zn2+ (37,4 %) postignuta je u 0,1 M rastvoru HCl, dok je najveća efikasnost desorpcije jona Fe2+ (25,82 %) postignuta u 0,1 M rastvoru HNO3. Nakon karakterizacije adsorbensa i određivanja optimalnih uslova adsorpcije, kora limuna je testirana kao adsorbens za uklanjanje jona teških metala iz realne otpadne vode rudnika bakra. Maksimalno uklanjanje ispitivanih jona metala iz otpadne vode rudnika pri prirodnom pH (pH 3) i optimalnom vremenu kontakta od 15 min iznosilo je 89 %, 49,62 %, 33,97 % i 9,11 % za Cu2+, Fe2+, Zn2+ i Mn2+ redom. Dobijeni rezultati ukazuju na to da se kora limuna može koristiti kao efikasan i jeftin adsorbens za uklanjanje odabranih jona metala iz otpadnih voda u kiselim uslovima.
The aim of this dissertation is to evaluate the possibility of using unmodified lemon peel, as an agro-industrial waste, for the removal of Cu2+, Fe2+, Zn2+ and Mn2+ from aqueous solutions and real mine wastewater. For that purpose, the used adsorbent was characterized by different physico-chemical methods. By applying the Boehm titration method, a higher content of acidic oxygen surface functional groups was determined in relation to the basic ones, which makes lemon peel suitable for removal of cations. In order to determine the optimal operating conditions for achieving maximum adsorption efficiency, the influence of different parameters was investigated: contact adsorption time, initial pH value of the solution, initial metal ion concentration and adsorbent mass on adsorption of heavy metals (Cu2+, Fe2+, Zn2+ and Mn2+) performed in batch experiments. The obtained results showed that the percentage of removal of target ions from one-component aqueous solutions under optimal operatin
...
g conditions is 94.4 % (Cu2+), 92.9 % (Zn2+), 84.5 % (Fe2+) and 78.2 % (Mn2+). It was found that the examined heavy metal ions on the surface of the lemon peel are adsorbed in the following order Cu2+ > Zn2+ > Fe2+ > Mn2+. Experimental data on adsorption equilibrium were analyzed using linearized forms of Langmuir, Freundlich, Temkin, Dubinin-Raduskevich and Sips isotherms. The best correlation with the experimental data for the examined heavy metal ions was provided by the Sips isotherm. On the other hand, based on the Langmuir isotherm, the theoretical maximum adsorption capacity of the monolayer for the tested metal ions was determined and is 13.25 mg g-1, 4.40 mg g-1, 5.03 mg g-1 and 4.52 mg g -1, for Cu2+, Fe2+, Zn2+ and Mn2+ respectively. In addition, the possible reuse of lemon peel as an adsorbent was investigated by desorption test in 0.1 M solution of CH3COO4, HCl and HNO3. The highest efficiency of desorption of Mn2+ (55.2 %), Cu2+ (44.4 %) and Zn2+ (37.4 %) ions was achieved in 0.1 M HCl solution, while the highest efficiency of desorption of Fe2+ ions (25.82 %) was achieved in 0.1 M HNO3 solution. After characterization of the adsorbent and determination of optimal adsorption conditions, lemon peel was tested as an adsorbent to remove heavy metal ions from real copper mine wastewater. The maximum removal of the tested metal ions from the mine wastewater at natural pH (pH3) and the optimal contact time of 15 min was 89 %, 49.62 %, 33.97 % and 9.11 % for Cu2+, Fe2+, Zn2+ and Mn2+ respectively. The obtained results indicate that lemon peel can be used as an efficient and cheap adsorbent for the removal of selected metal ions from wastewater in acidic conditions.
Faculty:
Универзитет у Београду, Факултет за физичку хемију
Date:
13-07-2021
Projects:
Keywords:
otpadna kora limuna, otpadna voda rudnika, teški metali, adsorpcija, jonska izmena / waste lemon peel, mine wastewater, heavy metals, adsorption, ion excange