A novel method for speaker adaptation in parametric speech synthesis
Нова метода адаптације на говорника у параметарској синтези говора
Author
Pekar, Darko
Mentor
Delić, Vlado
Committee members
Sečujski, Milan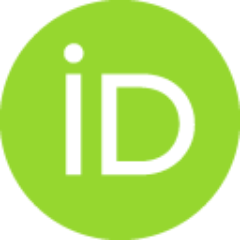 Jakovljević, Nikša
Žganec-Gros, Jerneja
Popović, Branislav
Janev, Marko
Delić, Vlado

Abstract
The thesis describes and compares several methods of adaptation to the speaker using deep neural networks. Simple method of system adaptation, method proposing separate layers for different speakers, as well as adaptation in two phases. The last method starts from multispeaker model and a trained speaker space. Adaptation to a new speaker takes place in two phases: 1) searching for the optimal point in the speaker embedding space; 2) adapting the parameters of the rest of the network. It has been shown that the last approach yields the best results, by comparing objective measures, as well as by listening tests.
У дисертацији је описано и упоређено неколико метода адаптације на говорника помоћу дубоких неуронских мрежа. Метода дообуке система, метода дељених и засебних слојева за различите говорнике, као и адаптација у две фазе. Последња метода као полазну тачку има систем обучен на више говорника и обучени простор говорника. Адаптација на новог говорника се одвија у две фазе: тражење оптималне тачке у простору говорника и адаптација параметара остатка мреже. Показано је да се најбољи резултати добијају коришћењем последње методе, путем поређења објективних мера, као и преко тестова слушања.
U disertaciji je opisano i upoređeno nekoliko metoda adaptacije na govornika pomoću dubokih neuronskih mreža. Metoda doobuke sistema, metoda deljenih i zasebnih slojeva za različite govornike, kao i adaptacija u dve faze. Poslednja metoda kao polaznu tačku ima sistem obučen na više govornika i obučeni prostor govornika. Adaptacija na novog govornika se odvija u dve faze: traženje optimalne tačke u prostoru govornika i adaptacija parametara ostatka mreže. Pokazano je da se najbolji rezultati dobijaju korišćenjem poslednje metode, putem poređenja objektivnih mera, kao i preko testova slušanja.
Faculty:
University of Novi Sad, Faculty of Technical Science
Date:
03-09-2021
Keywords:
text-to-speech synthesis, neural networks, hidden Markov models, speaker adaptation / синтеза говора, адаптација на говорника, неуронске мреже, скривени Марковљевимодели / sinteza govora, adaptacija na govornika, neuronske mreže, skriveni Markovljevimodeli