Kliničko-epidemiološka studija Devikove bolesti u Centralnoj Srbiji
Clinical and epidemiological study of Devic's disease in Central Serbia
Author
Martinović, Vanja
Mentor
Drulović, Jelena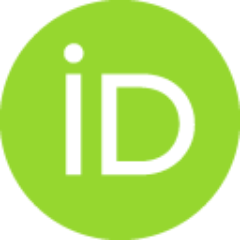 Committee members
Pekmezović, Tatjana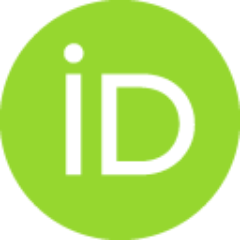 Sokić, Dragoslav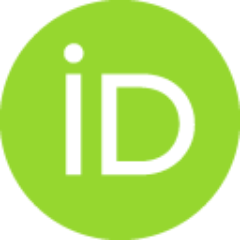 Mesaroš, Šarlota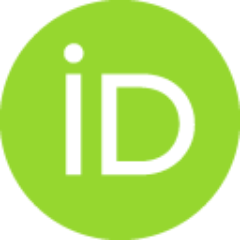 Dinčić, Evica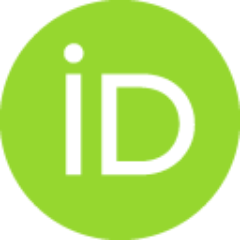 Abstract
Neuromijelitis optika spektar bolesti (NMOSB), odnosno Devikova bolest, je akvaporin-4 autoantitelom-posredovano demijelinizaciono oboljenje centralnog nervnog sistema, koje dovodi do teškog stepena neurološke onesposobljenosti, vezane najčešće za vizuelni i motorni sistem, ali i do značajnog letaliteta. Ciljevi: Analiza demografskih, kliničkih i parakliničkih karakteristika bolesnika sa NMOSB u Centralnoj Srbiji i procena njihovog uticaja na dugotrajni ishod bolesti. Osim toga, procenjivana je prevalencija NMOSB u Centralnoj Srbiji. Bolesnici i metode: U istraživanje uticaja različitih demografskih, kliničkih i parakliničkih karakteristika na dugotrajni ishod bolesti je uključeno 74 bolesnika koji ispunjavaju nove kriterijume iz 2015. godine za NMOSB iz hospitalnog registra obolelih Klinike za neurologiju Kliničkog centra Srbije (KCS). Svi relevantni podaci prikupljani su iz bolničke dokumentacije. Neurološka onesposobljenost je kvantifikovana primenom proširene skale stepena neurološ
...
ke onesposobljenosti (engl. Expanded disability status scale, EDSS) i Optikospinalnom skalom onesposobljenosti (engl. Opticospinal impairement scale, OSIS), sa vizuelnim i motornim subskorovima. Prevalencija NMOSB je izračunata primenom standardnih procedura na osnovu podataka iz Populacionog NMOSB registra Centralne Srbije. Rezultati: Relapsno remitentni tok bolesti je imalo 82,4% obolelih. Seropozitivnost AQP4-IgG je ustanovljena kod 89.2% obolelih. Četrdeset pet od 74 bolesnika su lečeni imunosupresivnom terapijom (40 – azatioprin, 3 – mikofenolat mofetil, 1 - ciklofosfamid, 1 - mitoksantron, i 2 - rituksimab). Srednje vreme od početka bolesti do dostizanja EDSS skora 4.0 bilo je 6.5 godina, do EDSS 6.0 bilo je 11.9 godina, i do EDSS 7.0 bilo je 22.0 godine. Faktor za koji je pokazano da povećava rizik za dostizanje EDSS 4.0, 6.0 i 7.0 je inicijalno veći EDSS. Takođe, kraći prvi inter-relapsni interval je povećavao rizik za dostizanje EDSS 4.0 i 6.0, a duže vreme od početka bolesti do uvođenja terapije održavanja, rizik za dostizanje EDSS 7.0. Veći stepen onesposobljenosti koji se odnosi na vidnu funkciju na početku bolesti bio je prediktor bržeg dostizanja OSIS VA = 6 i VA = 8 (engl. Visual acuity, VA). Teška vidna onesposobljenost (OSIS VA 6) je ranije dostignuta, ukoliko je bolest počela sa optičkim neuritisom (medijana,10,0 godina) ili optikospinalnim sindromom (medijana, 11,4 godina), nego posle početka 6 bolesti mijelitisom (medijana, 18,0 godina) (p=0,002). Procenjena prevalencija NMOSB u Centralnoj Srbiji je 1,03/100 000...
Introduction: Neuromyelitis optica spectrum disorders (NMOSD), or Devic's disease, is an antiaquaporin- 4 autoantibody mediated, demyelinating disease of the central nervous system, which leads to severe visual and motor disability, and significant case fatality. Aim: Analysis of demographic, clinical and paraclinical characteristics of patients with NMOSD in the Central Serbia and assessment of their impact on the long-term outcome of the disease. Assessment of this disease prevalence, in the same region. Patients and methods: This study included 74 patients who met the latest 2015 NMOSD diagnostic criteria, from the hospital registry based at the Neurology clinic, Clinical Center of Serbia (CCS). All relevant demographic, clinical and paraclinical data were collected from hospital records. Neurological disability was assessed using the Extended Disability Status Scale (EDSS) score and the Opticospinal Impairment Scale (OSIS), with visual and motor sub scores. The NMOSD prevalence was
...
calculated by standard procedures based on the data from the Central Serbia Registry for NMOSD. Results: 82.4% of patients had a relapsing-remitting course of the disease. Seropositivity of AQP4-IgG was found in 89.2% of patients. 45 out of 74 patients were treated with immunosuppressive therapy (40 - azathioprine, 3 - mycophenolate mofetil, 1 - cyclophosphamide, 1 - mitoxantrone, and 2 rituximab). The median time from disease onset to EDSS score 4.0 was 6.5 years, EDSS 6.0 11.9 years, and EDSS 7.0 22.0 years. Higher baseline EDSS was associated with higher risk of attaining EDSS 4.0, 6.0 and 7.0; a shorter first inter-attack interval increased the risk for reaching EDSS 4.0 and 6.0; longer time from the disease onset to the start of treatment administration increased the risk for reaching EDSS 7.0. Worse visual acuity at the disease onset predicted faster assignment of OSIS VA = 6 and VA = 8. Severe visual deficit (OSIS VA 6) was reached earlier after optic neuritis (median time,10.0 years) or combined opticospinal onset (median time, 11.4 years) than after myelitis onset (median time, 18.0 years) (p=0.002). Estimated prevalence of NMOSD in Central Serbia is 1.03/100 000...
Faculty:
Универзитет у Београду, Медицински факултет
Date:
25-06-2021
Projects:
Keywords:
Devikova bolest / Devic's disease / Neuromijelitis optika spektar bolesti / akvaporin-4 antitela / epidemiologija / Neuromyelitis optica spectrum disease / aquaporin-4 antibodies / epidemiology