Primena reverzibilnosti matrica usitnjavanja i metode odzivne površine za kontrolu efekata usitnjavanja u tehnološkom postupku mlevenja pšenice
Application of reverse breakage matrix approach and response surface methodology for controlling of the grinding effects in the in the wheat flour milling process
Author
Bojanić, Nemanja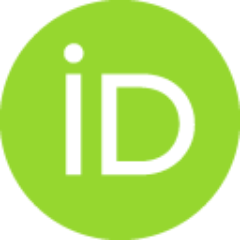 Mentor
Fišteš, Aleksandar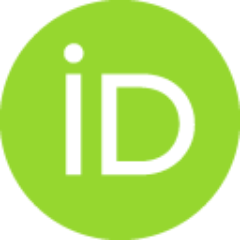 Rakić, Dušan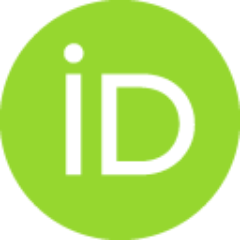 Committee members
Šoronja Simović, Dragana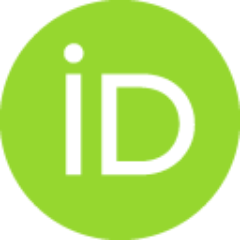 Takači, Aleksandar
Pojić, Milica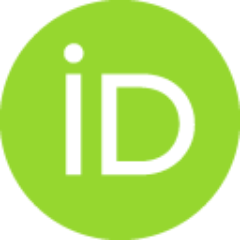 Abstract
Glavni cilj istraživanja ove doktorske disertacije bio je da se definišu matematički i statistički modeli pomodu kojih de se omoguditi kontrola uticaja polaznih parametara (karakteristika usitnjavanog materijala i parametara usitnjavanja) na pokazatelje efektivnosti usitnjavanja u tehnološkom postupku mlevenja pšenice. U tu svrhu primenjen je koncept matričnih jednačina za kontrolu uticaja svojstava usitnjavanog materijala na efekte usitnjavanja na prolazištima krupljenja i metoda odzivne površine za kontrolu uticaja parametara usitnjavanja na efekte usitnjavanja u fazi mlevenja griza. Matrice usitnjavanja i njihovo svojstvo reverzibilnosti upotrebljeni su za predviđanje i kontrolu kvantitativnih efekata usitnjavanja (prinosa ukupnih izvoda i pojedinih frakcija mliva) na tri uzastopna prolazišta krupljenja. Pokazano je da se primenom matrica usitnjavanja u direktnom smeru za datu raspodelu veličine zrna polaznog uzorka pšenice može odrediti raspodela veličine čestica mliva sa prvog, dr
...
ugog i tredeg krupača, a na taj način i vrednosti prinosa ukupnog izvoda i prinosa pojedinih frakcija mliva. Pored toga, pokazano je da se upotrebom matrica usitnjavanja u povratnom smeru može odrediti raspodela veličina zrna pšenice usitnjavanjem koje de se ostvariti željene, unapred definisane vrednosti prinosa ukupnih izvoda na prolazištima krupljenja. Reverzibilnost matrica usitnjavanja upotrebljena je i za kontrolu kvantitativnih (raspodela veličina čestica frakcija mliva) i kvalitativnih (sadržaj pepela) pokazatelja efektivnosti usitnjavanja istovremeno, a na prolazištu krupljenja. Pokazano je da se primenom povratnih matrica usitnjavanja mogu odrediti odgovarajude raspodele veličine čestica frakcija zrna čijim de se usitnjavanjem dobiti frakcije mliva sa željenom raspodelom veličine čestica i sadržajem pepela. Uz to povratne matrice usitnjavanja upotrebljene su i za istovremenu kontrolu pomenutih pokazatelja efektivnosti usitnjavanja i raspodele veličine čestica u frakcijama zrna koja se usitnjavaju. Metodom odzivne površine ispitan je uticaj razmaka između valjaka (0,04, 0,07 i 0,1 mm), broja obrtaja valjaka (300, 400 i 500 o/min), prenosnog odnosa (1,1, 1,5 i 1,9) i specifičnog opteredenja valjaka (0,2, 0,3 i 0,4 kg/cm•min), na prinos brašna (%), sadržaj pepela u brašnu (%)sm, potrošnju energije u odnosu na masu samlevenog materijala *kJ/kg+ i potrošnju energije u odnosu na masu dobijenog brašna *kJ/kg+. Primenjen je Box-Behnken eksperimentalni dizajn, urađena je provera adekvatnosti dobijenih polinomnih modela i izvršena je analiza uticaja (pojedinačnih i kombinovanih) parametara usitnjavanja na posmatrane odzive. Izvršena je optimizacija procesa sa ciljem da se definiše kombinacija parametara pri kojima se uz minimalnu potrošnju energije postiže što vedi prinos brašna sa što manjim sadržajem pepela. Predložena je kombinacija ulaznih parametara: razmak između valjaka 0,05 mm, prenosni odnos 1,3, broj obrtaja brzohodnog valjka 500 o/min i specifično opteredenje valjaka 0.3 kg/cm•min. Predviđene vrednosti posmatranih odziva za predloženu kombinaciju ulaznih parametara bili su: prinos brašna 16%, sadržaj pepela u brašnu 0,38%sm, utošak energije izražen u odnosu na masu usitnjenog materijala 37,8 kJ/kg i utrošak energije izražen u odnosu na masu dobijenog brašna 232,2 kJ/kg, a zadovoljenje je bilo 70,66%.
The main goal of the research of this doctoral dissertation was to define mathematical and statistical models that will enable control of the influence of input parameters (properties of milled material and milling parameters) on indicators of milling efficiency in the technological process of wheat flour milling. For that purpose, the breakage matrix approach was used for control of the influence that milled material properties have on the effects of milling, while response surface methodology was used for control of the influence of milling parameters on the effects of the milling. The breakage matrix approach, both in direct and in reverse manner, has been used for the purpose of controlling the release on the first three passages of the break system in the flour milling process. It has been established that, for any particle size distribution of wheat, it is possible to predict break releases together with the distribution of the release size fractions by using the breakage matrice
...
s. Also, the reversibility of this approach is examined, and it has been confirmed that reverse breakage matrix approach can be used to identify the wheat particle size distribution that would result in desired break releases and/or the desired yields of different sized intermediate stocks under the given set of milling conditions. Also, reverse breakage matrix approach has been used for controlling the effects that milling has on the particle size distribution and composition of the comminuted material. It has been shown that the reverse matrix approach can be successfully used for defining the particle size distribution of the input material leading to the desired, predetermined particle size and compositional distribution in the output material. Moreover, it has been illustrated that it is possible to simultaneously control both, input and output particle size distribution, together with the composition of the output material. Response surface methodology was applied in order to evaluate effects of the roll gap (0.04–0.1 mm), differential (1.1.–1.9), roll speed (300–500 rpm) and feed rate (0.2–0.4 kg/cm min) on flour yield (%), ash content (%)dm and energy consumption of the milling process [kJ/kg] and to optimize following process. Experimental runs were performed according to Box-Behnken experimental design (BBD). Adequacy of the obtained polynomial models have been checked and analysis of the significance of input factors and their interactions influence on the observed responses were analyzed. Optimization of the milling process is conducted in order to define combination of the milling parameters that will provide maximum flour yield with low ash content alongside with minimum energy consumption. Obtained set of parameters was as follows: roll gap 0.05 mm, differential 1.3, roll speed 500 rpm and feed rate 0.3 kg/cm min. According to predicted values for the responses, at aforementioned milling conditions expected flour yield was 16%, while other responsive variables were: ash content 0.38%, energy consumption in relation to milled material 37.8 kJ/kg and energy consumption in relation to obtained flour 232.2 kJ/kg, with desirability of the proposed solutions of 70.66%.
Faculty:
Универзитет у Новом Саду, Технолошки факултет
Date:
27-09-2021
Projects:
Keywords:
povratne matrice usitnjavanja / reverse breakage matrices / response surface methodology / modeling / grinding / wheat milling / optimization / metoda odzivne površine / modelovanje / usitnjavanje / mlevenje pšenice / optimizacija