Fotokatalitička aktivnost modifikovanih nanokompozita u razgradnji odabranih herbicida iz grupe triketona
Photocatalytic activity of modified nanocomposites in degradation of selected triketon herbicides
Докторанд
Лазаревић, Марина
Ментор
Šojić, Merkulov, Daniela
Чланови комисије
Đorđević, Aleksandar
Šojić, Merkulov, Daniela
Despotović, Vesna
Finčur, Nina
Švarc-Gajić, Jaroslava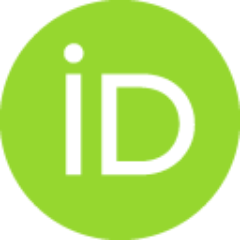 Сажетак
Zbog velike primene herbicida u poljoprivredi, usled spiranja sa površine zemljišta i biljaka ili nanošenjem vetrom usled prskanja, ove supstance mogu dospeti u površinske i podzemne vode, pri čemu ih na taj način zagađuju. Jedna od metoda koja se pokazala efikasnom u uklanjanju herbicida iz vode je fotokatalitička razgradnja primenom različitih poluprovodnika kao katalizatora. Istraživanja vezana za ovu doktorsku disertaciju su vezana za fotokatalitičku razgradnju tri herbicida iz grupe triketona, sulkotrion, mezotrion i tembotrion, u prisustvu modifikovanih i nemodifikovanih katalizatora primenom UV ili simuliranog sunčevog zračenja. Ispitana je stabilnost sulkotriona, mezotriona i tembotriona u mraku i prilikom ozračivanja UV i simuliranim sunčevim zračenjem. U slučaju fotokatalitičke razgradnje sulkotriona korišćeni su katalizatori TiO2 modifikovani polianilinom (PANI), zatim katalizatori na bazi ZrO2, kao i komercijalno dostupni TiO2 Degussa P25 i TiO2 Hombikat. Na primeru razgrad
...
nje mezotriona korišćeni su TiO2/PANI, TiO2 Hombikat modifikovan različitim nanočesticama, kao što su fuleren sa tetrahidrofuranom, fulerenol nanočestice, različitim nanočesticama zlata, kao i komercijalno dostupni TiO2 Degussa P25 i ZnO. Nadalje, u slučaju tembotriona, korišćeni su novosintetisani katalizatori TiO2, ZnO i MgO, kao i TiO2 Hombikat modifikovan β-ciklodekstrinima sa Au pri odnosu 1:1 i 2:1. Takođe su ispitani i uticaji prirodnih voda, različitih faktora koji utiču na razgradnju, stepen mineralizacije, toksičnost i mehanizam razgradnje putem radikala i šupljina, a pored toga su identifikovani i intermedijeri nastali u toku fotokatalitičke razgradnje sulkotriona, mezotriona i tembotriona. Nadalje, u slučaju mezotriona i tembotriona primenjen je faktorijalni dizajn eksperimenata za bolju procenu statistički značajnih faktora i interakcija.
Due to the large application of herbicides in agriculture, washing off from the surface of soil and plants or drift in the wind during spraying, these substances can reach surface and groundwaterс polluting them. One of the methods that was shown to be effective in removing herbicides from water is photocatalytic degradation using various semiconductors as catalysts. Research of this doctoral dissertation is related to the photocatalytic degradation of three herbicides from the group of triketone, sulcotrione, mesotrione and tembotrione, in the presence of modified and unmodified catalysts using UV or simulated solar irrradiation. The stability of sulcotrione, mesotrione and tembotrione in the dark and under UV and simulated solar irradiation was examined. During photocatalytic degradation in the case of sulcotrione, TiO2 catalysts modified with polyaniline (PANI), catalysts based on ZrO2, as well as commercially available TiO2 Degussa P25 and TiO2 Hombikat were used. TiO2/PANI, TiO2 H
...
ombikat modified with various nanoparticles, such as fullerene with tetrahydrofuran, fullerenol nanoparticles, various gold nanoparticles, as well as commercially available TiO2 Degussa P25 and ZnO were used on the example of mesotrione degradation. Furthermore, in the case of tembotrione, newly synthesized catalysts TiO2, ZnO and MgO were used, as well as TiO2 Hombikat modified with β-cyclodextrins with Au ratio of 1:1 and 2:1. The influence of natural waters matrix, various factors influencing the degradation, degree of mineralization, toxicity and the mechanism of degradation by radicals and holes were also examined, and the intermediates formed during photocatalytic degradation of sulcotrione, mesotrione and tembotrione were identified. Furthermore, in the case of mesotrione and tembotrione, a factorial design of experiments was applied to better assess statistically significant factors and interactions.
Факултет:
Универзитет у Новом Саду, Природно-математички факултет
Датум одбране:
28-09-2021
Пројекти:
Кључне речи:
Fotokatalitička razgradnja, herbicidi iz grupe triketona, sulkotrion, mezotrion, tembotrion, modifikovani katalizatori, toksičnost, mehanizam, potpuni faktorijalni dizajn, frakcioni faktorijalni dizajn / Photocatalytic degradation, triketon herbicides, sulcotrione, mesotrione, tembotrione, modified catalysts, toxicity, mechanism, full factorial design, fractional factorial design