Uticaj aterosklerotskih promena i faktora rizika na kognitivni status pacijenata sa asimptomatskom stenozom karotidnih arterija
Author
Simeonovska Joveva, Elena S.
Mentor
Đorđević, Gordana
Committee members
Vojinović, Slobodan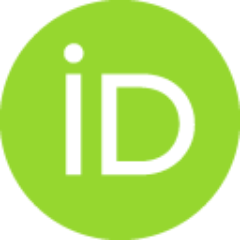 Tončev, Gordana

Abstract
The presence of carotid atherosclerosis is a potential risk factor for disorder of cognitive functions. This was demonstrated by studies that examined the relationship between carotid atherosclerosis and cognitive disorder. Carotid artery stenosis and thickening of the intima-media tissue (IMT) reflect different degrees of severity of the atherosclerotic process. Carotid artery stenosis is defined as atherosclerotic narrowing of the proximal part of the internal carotid artery, 70% in severe cases and 50% in moderately severe cases. The presence of lacunar infarcts of the brain is associated with an increased risk of dementia. Vascular risk factors and inflammatory mechanisms are involved in the atherosclerotic process, so determining the inflammatory activation can also be useful in the risk assessment in patients with carotid artery disease. In our study, the following results were obtained with respect to the correlation of risk factors, carotid stenosis and cognitive disorder. The
...
study is prospective, by analyzing a total of 180 patients divided into 3 groups, aged 50-70 years: 1. Patients with stenotic changes of varying degrees but without symptoms (no transient ischemic attack or brain infarction). 2. A group of patients with symptomatic stenotic changes (transient ischemic attack or brain infarction). 3. Control group of patients with headache and vertiginous disorders with normal carotid artery finding. The presence of hypertension, diabetes, hypercholesterolaemia, and circulating levels of inflammatory markers (Tumor necrotic factor alpha, C reactive protein, fibrinogen and sedimentation leucocyte formula) was evaluated. Ultrasound examination was used as a method to determine the carotid arteriosclerosis. Cognitive functions will be assessed using the Addenbrooke's cognitive examination (ACE-R) test. Computed tomography of the brain was performed on receipt and after a period of 24-72 hours of admission, the size and location of the acute ischemic lesion would be analyzed. Nuclear magnetic resonance of the brain was made over a period of 6 months in all patients. Asymptomatic carotid stenosis increases the risk of cognitive impairment, and the severe degree of carotid stenosis right increases the risk of severe cognitive impairment about 14 times, and severe carotid stenosis left increases the risk of severe cognitive impairment about 20 times.
Faculty:
Универзитет у Нишу, Медицински факултет
Date:
05-03-2021
Keywords:
ateroskleroza / atherosclerosis / karotidna stenoza / kognitivno oštećenje / faktori vaskularnog rizika / inflamatorni markeri / carotid stenosis / cognitive impairment / vascular risk factors / inflammatory markers