Karakterizacija ekološkog i konzervacionog statusa zidnog guštera (Podarcis muralis) u Vojvodini, Srbija
Characterisation of ecological and conservational status of Common Wall Lizard (Podarcis muralis) in Vojvodina province, Serbia
Author
Mirč, Marko
Mentor
Stamenković, Srđan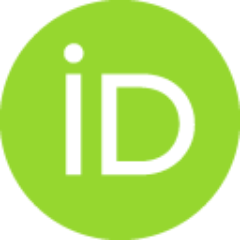 Committee members
Vukov, Tanja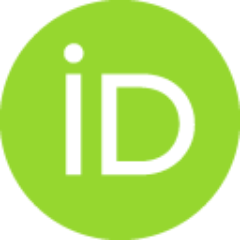 Šinžar-Sekulić, Jasmina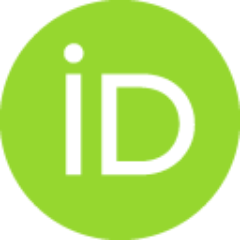 Stamenković, Srđan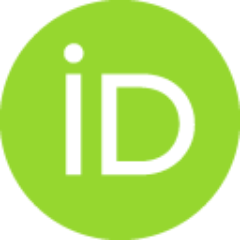 Vukov, Tanja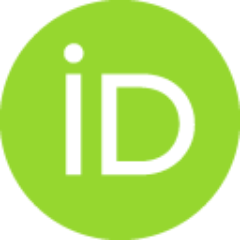 Abstract
U tezi je dat opis ekološke niše zidnog guštera (Podarcis muralis) u Vojvodini, Srbija kao i detaljan prikaz distribucije vrste u regionu. Dodatno, kvantifikovana je stabilnost razvića jedinki zidnog guštera na gradijentu urbanizacije u Vojvodini. Konačno, ekološki i konzervacioni status vrste u region je opisan. Karakteristike ekološke niše su analizirane korišćenjem ENFA i MaxEnt metoda modelovanja, koristeći se eko-geografskim varijablama koje su dobijene obradom bioklimatskih, varijabli vodnog režima, orografskih i stanišnih varijabli. Dobijeni modeli su poređeni sa modelima za peripanonsku i planinsko-kotlinsku Srbiju jer je naša pretpostavka da obrazac distribucije zidnog guštera u Vojvodini je uslovljen ekološkim signalima koji su specifični za Vojvodinu, a nisu prisutni u preostala dva ekoregiona. Modeli ekološke niše zidnog guštera u Vojvodini su se značajno razlikovali od modela za peripanonsku i planinsko-kotlinsku Srbiju. Razlike u modelima su interpretirane i povezane sa b
...
ionomijom vrste. Modeli ekološke niše su pokazale široku distribuciju zidnog guštera kroz urbana staništa u Vojvodini i jasnu povezanost sa staništima ovog tipa. Posebno je uočena veza između prisustva vrste i ivičnih urbanih i industrijskih staništa, kao i izbegavanje poljoprivrednih staništa. U druga dva područja nije indentifikovan ovoliko snažan afinitet prema urbanim staništima, već je uočeno da i drugi stanišni tipovi kao i orografske strukture imaju veću značajnost. Sveukupno, utvrđeno je da bionomski signali, povezani sa stanišnim strukturama, u odnosu na scenopoetičke signale, vezane za abiotičke uslove sredine, su značajniji za opisivanje prostora ekološke niše u celoj Srbiji. Kako se urbane sredine smatraju stresnijim okruženjem, što predstavlja izazov individualnoj adaptivnoj vrednosti jedinke, analizirali smo razvojnu stabilnost zidnog guštera na gradijentu urbanizacije te smo dali uvid u postojanje eventualnih mehanizama kojima jedinke prevazilaze stresne uslove. Stabilnost razvića je kvantifikovana analizirajući fluktuirajuću asimetriju folidoze diskretnih morfoloških struktura kao i fluktuirajuću asimetriju, alometriju, modularnost i integraciju pileusa i učestalost fenodevijanata pileusa. Rezultati analiza su ukazali da se jedinke urbanih i suburbanih populacija ne razvijaju pod stresnijim uslovima u odnosu na jedinke iz prirodne populacije, ali i da jedinke iz urbanih i suburbanih populacija imaju kanalisanije razviće. Široka distribucija, uska povezanost sa urbanim staništima i adaptiranost na novo okruženje navodi na zaključak da, suprotno od dosadašnje dijagnoze, zidni gušter se može smatrati autohtonom vrstom na području Vojvodine.
This thesis provides description of the ecological niche space of the Common Wall Lizard (Podarcis muralis) in the Vojvodina region of Serbia with a detailed presentation of its distribution in the area. Additionally, a quantification of the developmental stability of the wall lizard in Vojvodina on an urbanization gradient is given. Finally, the ecological and conservational status of the species in the Vojvodina region is described. The species' ecological niche space was analysed using the ENFA and MaxEnt modelling approaches, with ecogeographical variables derived from bioclimatic, atmospheric water regime, orographic, and land cover habitat variables. The obtained models were compared with models for peripanonian and mountainous Serbia since we believe the current distribution of the wall lizard in Vojvodina depends on ecological signals specifically present in the Vojvodina region but are absent in the two other ecogeographical regions of Serbia. Niche models for lizards in Vojvo
...
dina were significantly different from models for the peripanonian and mountainous regions of Serbia. The differences in ecological niche space were interpreted and related to the bionomy of the species. Ecological niche models revealed a wide distribution of the wall lizard across urban habitats of the Vojvodina region and a clear association with habitats of this type. Specifically, we identified a pattern of the close association of species' presence with edge habitats of urban and industrial sites, and a general avoidance of agricultural habitats. In the other two regions, this signal was less pronounced with different habitat and orographic variables becoming more important. Overall, bionomic signals related to habitat structure were more important than scenopoetic signals related to abiotic conditions in defining the ecological space of this species in Serbia. Since urban habitats are generally believed to be stressful environments with numerous challenges to species' overall fitness, we analyzed developmental stability of lizards across a gradient of urbanization to provide insight into the possible coping mechanisms of this species. Developmental stability was described by analyzing fluctuating asymmetry in qualitative characters of the pholidosis, as well as fluctuating asymmetry, allometry, modularity and integration of the pileus and frequency of phenodeviants in the pileus region of the lizard. Developmental stability results showed that urban and suburban lizard populations do not develop under more stressful conditions than populations from natural habitats, while they do have a more canalized developmental response. The wide distribution and a close connection to urbanized habitats with successful adaptation to new environments lead to the conclusion that the Common Wall Lizard should be considered as an indigenous species for the Vojvodina region, contrary to proposed qualifications.
Faculty:
University of Belgrade, Faculty of Biology
Date:
04-06-2021
Projects:
Keywords:
P. muralis, modelovanje ekološke niše, MaxEnt, ENFA, stabilnost razvića, fluktuirajuća asimetrija, fenodevijanti, urbanizacija / P. muralis, ecological niche modelling, MaxEnt, ENFA, developmental stability, fluctuating asymmetry, phenodeviants, urbanization