Савремене методе пројектовања конвенционалних индустријских регулатора под ограничењима на робусност
Savremene metode projektovanja konvencionalnih industrijskih regulatora pod ograničenjima na robusnost
Author
Bošković, Marko
Mentor
Rapaić, Milan
Šekara, Tomislav
Committee members
Jeličić, Zoran
Kulić, Filip
Kapetina, Mirna
Mikulović, Jovan
Rapaić, Milan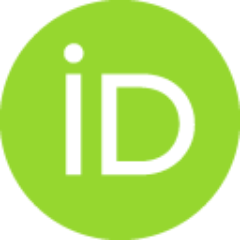 Šekara, Tomislav

Abstract
Предмет истраживања је развој нових метода пројектовања конвенционалних управљачких структура пропорционално-интегрално- диференцијалног типа, са и без редно везаног стабилишућег компензатора. Предложене методе пројектовања су примјенљиве на широкoj класи индустријских процеса: стабилних, интегралних, нестабилних, процеса са временским кашњењем, затим процеса са неминималном фазом, процеса са дистрибуираним параметрима. Посебно су развијене аналитичке формуле подешавања параметара PID/PIDC регулатора за секундарну регулацију фреквенције и снаге размјене у оквиру конвенционалних електроенергетских система.
Predmet istraživanja je razvoj novih metoda projektovanja konvencionalnih upravljačkih struktura proporcionalno-integralno- diferencijalnog tipa, sa i bez redno vezanog stabilišućeg kompenzatora. Predložene metode projektovanja su primjenljive na širokoj klasi industrijskih procesa: stabilnih, integralnih, nestabilnih, procesa sa vremenskim kašnjenjem, zatim procesa sa neminimalnom fazom, procesa sa distribuiranim parametrima. Posebno su razvijene analitičke formule podešavanja parametara PID/PIDC regulatora za sekundarnu regulaciju frekvencije i snage razmjene u okviru konvencionalnih elektroenergetskih sistema.
The subject of the research is the development of new methods for designing conventional control structures of the proportional-integral-differential type, with and without a series-connected stabilizing compensator. The proposed design methods are applicable to a wide class of industrial processes: stable, integral, unstable, time-delayed processes, processes with non-minimum phase, processes with distributed parameters. Analytical formulas for adjusting the parameters of PID / PIDC controllers for secondary regulation of frequency and power interchange within conventional power systems have been specially developed.
Faculty:
University of Novi Sad, Faculty of Technical Science
Date:
11-06-2021
Keywords:
Пројектовање конвенционалних регулатора, нумеричке методепројектовања, аналитичке методе пројектовања, перформанса,робусност, потискивање поремећаја, секундарна регулацијафреквенције / Projektovanje konvencionalnih regulatora, numeričke metodeprojektovanja, analitičke metode projektovanja, performansa,robusnost, potiskivanje poremećaja, sekundarna regulacijafrekvencije / Design of conventional controllers, optimization-based design methods,analytical design methods, performance, robustness, load disturbancesuppression, load frequency control