Bakterije kao paraziti koštičavih voćaka i badema na području Crne Gore
Bacteria as pathogens of stone fruits and almond in Montenegro
Author
Popović, Tamara
Mentor
Obradović, Aleksa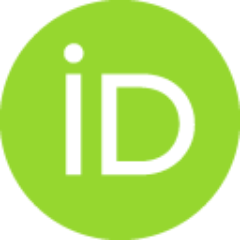 Committee members
Delibašić, Goran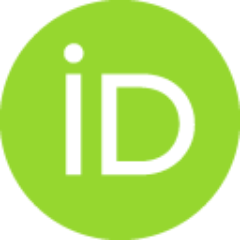 Grahovac, Mila
Milatović, Dragan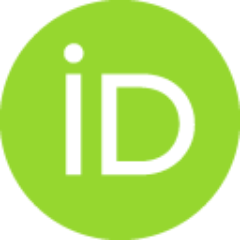 Ivanović, Milan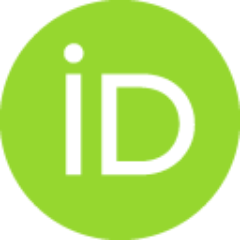 Abstract
Proizvodnja koštičavog voća i badema ekonomski je važna i obezbjeđuje značajne prihode proizvođačima širom svijeta. U Crnoj Gori karakteriše je intenzivna i poluintenzivna proizvodnja, dok je gajenje badema uglavnom namijenjeno za potrebe domaćinstva. Proizvodnja koštičavog voća i badema u Crnoj Gori često je ugrožena različitim fitopatogenim bakterijama, naročito kada povoljni klimatski uslovi pogoduju infekciji i širenju bolesti. Tokom dvogodišnjeg nadzora (2017-2018), prikupljeni su simptomatični uzorci raznih organa koštičavih voćaka i badema, iz različitih lokaliteta širom Crne Gore. Iz oboljelog tkiva, izolovano je 68 sojeva fitopatogenih bakterija koji su proučeni primjenom klasičnih i savremenih metoda. Svi proučavani sojevi su Gram negativni, stvaraju katalazu, ali ne i oksidazu, imaju oksidativan metabolizam glukoze i prouzrokuju hipersenzitivnu reakciju lista duvana i muškatle. Na osnovu patogenih, morfoloških, biohemijsko-fizioloških i molekularnih odlika, izolovani sojevi
...
svrstani su u dva roda: Xanthomonas i Pseudomonas. Patogenost proučavanih sojeva potvrđena je reprodukcijom simptoma na listovima, plodovima i mladarima odgovarajućih biljaka domaćina. Na osnovu morfoloških, patogenih, biohemijsko-fizioloških i molekularnih karakteristika, 29 sojeva je svrstano u rod Pseudomonas. Proučavani sojevi stvaraju zeleni fluorescentni pigment na Kingovoj podlozi B i male, okrugle, sjajne, sivkasto-bjeličaste kolonije na podlozi od hranljivog agara. Uočena je varijabilnost u pogledu stvaranja levana i vitalnosti na hranljivoj podlozi obogaćenoj saharozom (NAS), kao i sposobnosti stvaranja čestica leda. Rezultati GATTa testova nisu dovoljni i pouzdani za diferencijaciju P. syringae sojeva do ili ispod nivoa patogenog varijeteta. Kod 25 proučavanih sojeva detektovan je syrB gen koji kodira sintezu siringomicina. Rezultati Rep-PCR primjenom BOX prajmera, pokazali su visok genetički diverzitet među proučavanim sojevima Pseudomonas sp. Analiza multilokusnih sekvenci (MLSA) je izvedena za 28 proučavanih sojeva, pri čemu su umnožene nukleotidne sekvence četiri konstitutivna gena: gapA, gltA, gyrB i rpoD. Rezultati MLSA pokazuju da 27 proučavanih sojeva pripada genomskoj vrsti 1, P. syringae sensu stricto, raspoređenih u filogrupi 2. Međutim, sojevi iz iste filogrupe 2, nisu grupisani u jedan monofiletski klaster. Izuzetak je predstavljao soj K6 izolovan iz kajsije, koji pripada genomskoj vrsti 2, filogrupi 3. Kod četiri soja kod kojih nije detektovan gen za sintezu siringomicina, analiziran je 16S rRNK gen. Poređenjem dobijenih sekvenci sa sekvencama u NCBI bazi, utvrđeno je da ti sojevi ipak pripadaju bakteriji Pseudomonas syringae pv. syringae. Na osnovu dobijenih rezultata, 29 sojeva je identifikovano kao Pseudomonas syringae pv. syringae. Na osnovu dobijenih rezultata morfoloških, patogenih, biohemijskih i molekularnih testova, 38 sojeva je identifikovano kao Xanthomonas arboricola pv. pruni. Na podlozi od kvaščevog ekstrakta, glukoze i kalcijum karbonata (YDC) formirali su žute, ispupčene i sluzaste kolonije. Svi proučavani sojevi hidrolizuju eskulin i ne razvijaju se pri 37°C. Od svih proučavanih sojeva četiri soja hidrolizuju skrob i dva soja ne hidrolizuju želatin. Rezultati Rep-PCR korišćenjem BOX prajmera, ukazali su na homogenost populacije Xanthomonas arboricola pv. pruni i nizak genetički diverzitet proučavanih sojeva ovog patovara. Korišćenjem specifičnih prajmera XapY17- F/XapY17-R u reakciji lančanog umnožavanja fragmenata DNK, umnožen je fragment veličine 943 bp kod 37 proučavanih sojeva. Sekvencionom analizom konstitutivnog gyrB gena određena je genotipska srodnost 10 reprezentativnih sojeva porijeklom iz Crne Gore sa referentnim sojevima...
Stone fruit and almond production are economically important and provide considerable incomes for the growers worldwide. In Montenegro this production is characterized as intensive and semi-intensive, while almond production is mainly intended for household consumption. The Montenegro stone fruit and almond production is often compromised by different phytopathogenic bacteria, especially when environmental conditions favour infection and spread of the disease. During the two year survey (2017-2018), symptomatic samples of plant material of stone fruits and almond from different geographical locations in Montenegro were collected. From the diseased tissue, 68 bacterial strains were isolated, and studied using conventional and modern methods. All studied strains were Gram-negative, catalase positive, oxidase negative, obligate aerobic, and caused hypersensitive reaction of tobacco and geranium leaves. Based on pathogenic, morphological, biochemical-physiological and molecular characteris
...
tics, isolated strains were classified into two genera: Xanthomonas i Pseudomonas. Pathogenicity of tested strains was confirmed by reproducing the simptoms on leaves, fruits and twigs of their corresponding host plants. Based on morphological, pathogenic, biochemical and molecular characteristics, 29 strains were differentiated in the genus Pseudomonas. Investigated strains produced fluorescent pigment on King's medium B and small, circular, glossy, greyish-whitish colonies on nutrient agar. The strains differed in levan production, vitality on nutrient sucrose agar (NSA) and ice nucleation activity. Results of GATTa tests were not sufficient and reliable for differentiating P. syringae strains at or below the pathovar level. The syrB gene coding for syringomycin synthesis, was detected in 25 of tested strains. The results of Rep-PCR using BOX primer, revealed high genetic diversity of the Pseudomonas strains isolated from stone fruits and almond in Montenegro. Multilocus sequence analysis (MLSA) was performed for 28 strains, using four housekeeping genes: gapA, gltA, gyrB and rpoD. The results of MLSA showed that 27 studied strains belonged to the genomic species 1, P. syringae sensu stricto, coresponding to P. syringae phylogroup 2. However, strains from the same phylogroup 2 did not form a monophyletic cluster. The exception was the strain K6 isolated from apricot, which belonged to genomic species 2, phylogroup 3. The 16S rRNA gene was analyzed for four strains which did not have a gene for syringomycin synthesis. The comparison of the obtained sequences with those previously deposited in the NCBI database showed that these strains belong to Pseudomonas syringae pv. syringae. Based on the obtained results, 29 strains were identified as Pseudomonas syringae pv. syringae. A total of 38 strains were identified as Xanthomonas arboricola pv. pruni based on their morphological, pathogenic, biochemical and molecular characteristics. Colonies on yeast extractdextrose- CaCO3 agar medium (YDC) were yellow, convex and mucoid. All strains hydrolyzed esculin and didn't grow at 37°C. Out of all, four strains hydrolyzed starch and two strains didn't hydrolyze gelatin. The results of Rep-PCR using BOX primer, indicated population homogeneity of our Xanthomonas arboricola pv. pruni strains and low genetic diversity among them. PCR analysis, with a pair of primers XapY17-F/ XapY17-R, produced a single characteristic band of 943 bp in 37 strains. Sequence analysis of housekeeping gyrB gene revealed genotypic relatedness of ten representative strains originating from Montenegro with referent Xanthomonas arboricola pv. pruni strains...
Faculty:
Универзитет у Београду, Пољопривредни факултет
Date:
22-03-2021
Keywords:
koštičavevoćke / stone fruits / badem,bakterioze,Pseudomonas syringae,Xanthomonas arboricola pv.pruni / identifikacija / PCR / genetički diverzitet / MLSA / almond / bacterial diseases / Pseudomonas syringae,Xanthomonas arboricolapv.pruni / identification / PCR / genetic diversity / MLSA