A novel approach to stability assessment of river-sea ships
Иновативни приступ процени стабилитета речно-морских бродова
Author
Rudaković, Stefan S.
Mentor
Bačkalov, Igor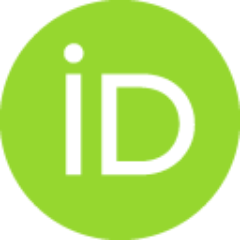 Committee members
Motok, Milorad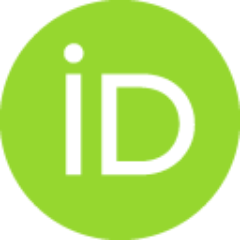 Míguez González, Marcos

Abstract
The goal of the thesis is to conceive a novel procedure for intact stability assessment of riversea ships taking into account realistic environmental conditions and advanced hydrodynamics. River-sea ships are primarily inland navigation vessels that are allowed to operate in coastal areas, if technical requirements are met and environmental conditions are favourable. Although they take part in coastal operations, in general, they are not designed in compliance with international maritime regulations intended for sea-going ships. Instead, individual national regulatory bodies conceived their own sets of regulations. However, these regulations employ deterministic semi-empirical procedures based on design practice and particular operational experience in the designated area, and as such, are inevitably location-specic. Therefore, the possibility to apply the Second Generation Intact Stability Criteria (SGISC), particularly the Vulnerability Level 2 of the SGISC, to river-sea ships is ana
...
lysed in the thesis. The SGISC is the state-of-the-art set of intact stability criteria for sea-going ships, laid down by International Maritime Organization. However, several methods and procedures within the SGISC need to be altered in order to successfully implement the framework on river-sea ships. Therefore, the thesis investigates the eects on stability assessment of: the modication of environmental conditions, the adjustment of roll damping estimation method, and the use of advanced methods for eective wave slope coecient and natural roll period calculations. Furthermore, the thesis makes use of the concept of operational limitations of river-sea ships with respect to the maximum signicant wave height, and proposes a set of indices for evaluation of operability of vessels from the point of view of stability in seaway. Finally, the thesis proposes a simple stability assessment procedure suitable for use at the Vulnerability Level 1 of the Dead Ship Condition, based on regression analysis.
Ci teze je osmisliti novi postupak za procenu stabiliteta reqno-morskih bro- dova u neoxteenom stau, uzimajui u obzir realne vremenske uslove i naprednu hidrodinamiku. Reqno-morski brodovi su pre svega reqni brodovi koji mogu da plove u obalnim podruqjima, pod uslovom da su ispueni odreeni tehniqki i vremenski uslovi. Iako plove u priobalnim podruqjima, u suxtini nisu pro- jektovani u skladu sa meunarodnim propisima predvienim za morske brodove. Stoga su razliqita nacionalna regulatorna tela osmislila skup propisa kojim regulixu ovaj tip plovidbe. Meutim, ovi propisi se baziraju na determinis- tiqkim polu-empirijskim metodama prilagoenim ordeenim brodovima i oblas- tima plovidbe. U disertaciji je zbog toga analizirana mogunost primene Druge generacije kriterijuma stabiliteta broda u neoxteenom stau, pre svega drugog nivoa ovog kriterijuma. To je najsavremeniji skup kriterijuma za morske brodove koji je predloila Meunarodna pomorska organizacija (International Maritime Organisation). M
...
eutim, potrebno je izmeniti odreene metode i postupke sadrane u kriterijumima, kako bi se uspexno primenili na reqno-morske brodove. Zbog toga se sledee teme ispituju u disertaciji, kako bi se ustanovio ihov uticaj na sta- bilitet broda: prilagoavae vremenskih uslova, modifikacija metode za pro- cenu priguxea usled va aa i primena napredne metode za procenu efektivnog nagiba talasa i sopstvene frekvencije va aa broda. Takoe, u tezi se koristi kocept operacionih ograniqea reqno-morskih brodova u pogledu maksimalne znaqajne visine talasa, a uvodi se i pojam indeksa operacionih ograniqea. Za kraj, predloen je jednostavan postupak procene stabiliteta koji odgovara prvom nivou kriterijuma, a baziran je na regresionoj analizi.
Faculty:
Универзитет у Београду, Машински факултет
Date:
01-03-2021
Projects:
Keywords:
ship / brod / reqno-morski brod / va ae broda / sta- bilitet broda / brodska hidrodinamika / brodograda, Druga generacija kriterijuma stabiliteta broda u neoxteenom stau / prevrtae broda / popreqna ubrzaa / river-sea ship / Second Generation Intact Stability Criteria, roll motion / ship stability / ship hydrodynamics / naval architecture, ship capsize / lateral accelerations