Rodni stereotipi o matematičkim i jezičkim sposobnostima u osnovnoj školi: mehanizmi uticaja na obrazovne ishode
How math and language gender stereotypes impact educational outcomes in elementary school children
Author
Jakšić, Ivana M.
Mentor
Žeželj, Iris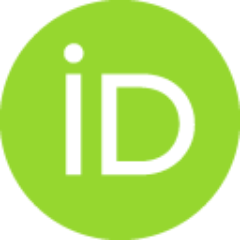 Committee members
Popadić, Dragan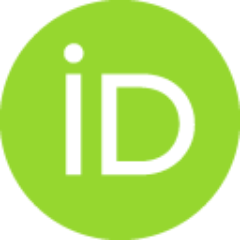 Džamonja-Ignjatović, Tamara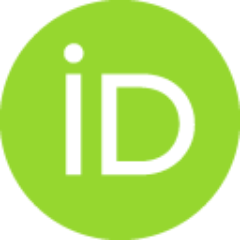 Baucal, Aleksander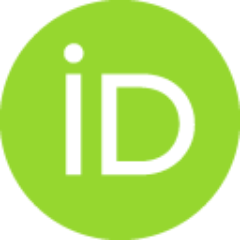 Pavlović, Zoran M.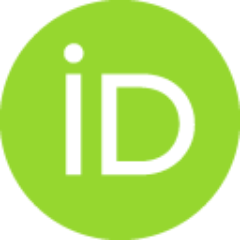 Abstract
Iako su rodni akademski stereotipi označeni kao ključna psihološka barijera u ostvarenju punog akademskog potencijala žena u tradicionalno maskulinim, a muškaraca u tradicionalno femininim akademsko-karijernim oblastima, empirijski dokazi za ovu pretpostavku nisu konzistentni, dok su istraživanja mehanizama preko kojih bi stereotipi mogli da utiču na postignuća i akademsko-karijerne izbore retka. Stoga smo u ovom radu ispitali da li, u kojoj meri i na koji način implicitni i eksplicitni rodni stereotipi o matematičkoj i jezičkoj sposobnosti nastavnica razredne nastave i učenika/ca koje podučavaju doprinose rodnim razlikama u obrazovnim ishodima. Testirali smo tri pretpostavljena mehanizma uticaja rodnih akademskih stereotipa na postignuća i akademsko-karijerne aspiracije učenika i učenica u oblasti matematike i jezika. Na intrapsihičkom planu učenika/ca testirana je medijatorska uloga matematičkog i jezičkog self-koncepta, dok je u okviru socijalne interakcije između nastavnica i učeni
...
ka/ca ispitan medijatorski status nastavničkih očekivanja i rodno diferencijalnog tretmana u učionici. U okviru ugnježdenog nacrta, u prvoj fazi studije ispitani su rodni akademski stereotipi 115 nastavnica razredne nastave, a prikupljeni su i podaci o postignuću (ocenama) i očekivanjima od 2295 učenika/ca koje ove nastavnice podučavaju. U drugoj fazi studije, na poduzorku od 16 odeljenja ispitani su rodni akademski stereotipi, akademski self-koncept i objektivno postignuće 412 učenika/ca. Uz to, na 56 časova matematike i srpskog jezika posmatrali smo i analizirali dijadnu interakciju nastavnica i učenika/ca. Rezultati su pokazali da se na osnovu eksplicitnih rodnih akademskih stereotipa učenika/ca mogu predviđati obrazovni ishodi, ali je njihova prediktivna moć mala i pronalazi se samo u onim oblastima u kojima bi se prema sadržaju stereotipa očekivala superiornost različitih rodova (postignuće i aspiracije dečaka u domenu matematike i aspiracije devojčica u domenu jezika). Potvrđeno je da se ovi efekti ostvaruju preko akademskog self-koncepta, iako rodni stereotipi imaju i nezavistan doprinos. I efekti nastavničkih rodnih akademskih stereotipa su veoma mali i moderirani rodom učenika/ca. Eksplicitni stereotipi nastavnica negativno utiču na očekivanja i ocene devojčica u oba akademska domena, ali ne i na njihovo znanje. Ista uverenja pozitivno utiču na znanje i aspiracije dečaka u oblasti matematike. Registrovali smo i rodno pristrasna nastavnička očekivanja i rodno diferencijalni tretman učenika/ca u učionici, ali ne i njihov medijatorski status u odnosu nastavničkih rodnih stereotipa i obrazovnih ishoda učenika/ca. Nalaze smo doveli u vezu sa rezultatima sličnih istraživanja i interpretirali oslanjajući se na postavke Teorije balansiranog identiteta. Iskoristili smo ih da formulišemo preporuke za buduća istraživanja i skiciramo smernice za njihovu primenu u obrazovnoj praksi.
Even though academic gender stereotypes have been identified as a key psychological barrier to achieving full potential of women in traditionally masculine and men in traditionally feminine academic-career domains, supportive empirical evidence so far has been mixed, while findings on mechanisms through which stereotypes could influence achievement and academic-career choices have been scarce. This study set out to explore whether, to what extent and through which mechanisms implicit and explicit math and language gender stereotypes in primary school teachers and their students contribute to gender differences in educational outcomes. We tested three hypothesized mediating mechanisms to this relation: at the intrapersonal level, students' mathematical and linguistic self concept; at the interpersonal level, teachers' expectations from students and their gender differential treatment in the classroom. In a nested design, during the first phase of the study, we measured gender academic s
...
tereotypes of 115 primary school teachers, along with their academic expectations from 2295 students, and these students' grades. In the second phase, we subsampled 16 classes comprising of 412 students, and measured their gender academic stereotypes, academic self-concept and test achievement. In addition, we observed the dyad interaction between the teachers and students in a total of 56 mathematics and Serbian language classes. We observed that educational outcomes can be predicted based on the explicit gender academic stereotypes of the students, albeit with small predictive and only in domains where the superiority of a specific gender would be expected according to gender stereotype (boys' achievement and aspirations in the domain of mathematics and girls' aspirations in the domain of language). These effects were mediated via academic self-concept in the corresponding domain, although a direct effect of gender stereotypes was still observed. The effects of teachers' gender academic stereotypes were also small and moderated by the students' gender. Explicit stereotypes of teachers negatively affected the expectations and assessments, but not knowledge of girls in both academic domains, and positively affected the knowledge and aspirations of boys in the field of mathematics. Although teachers exhibited gender-biased expectations and gender-differential treatment of students in the classroom, we found no evidence of them mediating the relation between teachers' gender stereotypes and students' educational outcomes. We related the findings to similar research and discussed them in Balanced Identity Theory framework. Finally, we articulated guidelines for future research and educational policies.
Faculty:
Универзитет у Београду, Филозофски факултет
Date:
28-04-2021
Keywords:
rodni stereotipi o matematičkoj i jezičkoj sposobnosti / math and language gender stereotypes / gender academic stereotypes / implicit gender stereotypes / academic self-concept / gender differences in educational outcomes / Balanced Identity Theory / teacher expectations / gender differential treatment / rodni akademski stereotipi / implicitni rodni stereotipi / akademski self-koncept / rodne razlike u obrazovnim ishodima / Teorija balansiranog identiteta / nastavnička očekivanja / rodno diferencijalni tretman
Related items
Showing items related by title, author, creator and subject.
Mićović, Dragoslava N.

(Универзитет у Београду, Филолошки факултет,

30-12-2015

)

Vidić, Jelena

(Универзитет у Београду, Филозофски факултет,

22-02-2021

)

Bošković, Valentina B.

(Универзитет у Београду, Филолошки факултет,

04-05-2016

)