Uticaj fizičko-hemijskih karakteristika semena uljane tikve (Cucurbita pepo L.) na kvalitet i nutritivna svojstva hladno presovanog ulja
Influence of physico-chemical characteristics of pumkin seed (Cucurbita pepo L.) on the quality and nutritive value of cold pressed oil
Author
Rabrenović, Biljana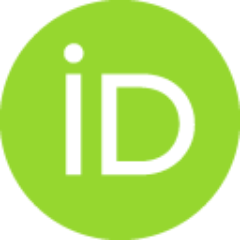 Mentor
Dimić, Etelka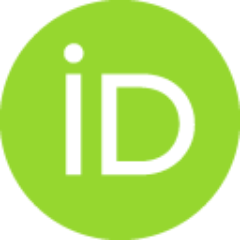 Committee members
Đilas, Sonja
Berenji, Janoš

Abstract
Hladno presovano ulje semena uljane tikve je proizvod specifičan za Srbiju, za razliku od zemalja u regionu koje imaju dugu tradiciju proizvodnje devičanskog tikvinog ulja. Tokom postupka hladnog presovanja sirovogosušenog semena uljane tikve na pužnoj presi temperatura izdvojenog ulja ne prelazi 50 oC, što se odražava na fizičko-hemijske, nutritivne i senzorne karakteristike kao i na oksidativnu stabilnost i antioksidativni potencijal ovog ulja. U cilju što bolje karakterizacije ovog proizvoda na našem tržištu, ispitan je kvalitet hladno presovanog tikvinog ulja poreklom iz semena više različitih slobodnooplodnih sorti i F1 hibrida, golosemenih i uljanih tikvi sa ljuskom, koje uspevaju u našoj zemlji. Hladno presovano ulje semena tikve odlikuju specifične senzorne karakteristike: pored izuzetno blage arome, mirisa na sirovo seme tikve i ukusa koji podseća na meso tikve, ovo ulje se posebno izdvaja po boji koja je kod ispitivanog ulja bila svetlo-smedja do crvenkasta. Prema senzornim k
...
arakteristikama (naročito boji) izdvojili su se uzorci ulja poreklom iz semena austrijskih hibrida. Na osnovu sastava masnih kiselina ovo ulje pripada olinsko-linolnom tipu, što ga svrstava u nutritivno veoma vredna biljna ulja, čemu doprinosi i visok sadržaj gama-tokoferola, koji je dominantan u tikvinom ulju. Određivanje sastava i sadržaja sterola je posebno bilo značajno kada je u pitanju hladno presovano tikvino ulje s obzirom da nema literaturnih podataka na tu temu. U ispitivanim uzorcima su bili dominantni delta-7 steroli, a određen je i izuzetno visok sadržaj skvalena, koji ima veoma važnu biološku funkciju. Ispitivano ulje je posedovalo dobar antiradikalski potencijal, koji je bio u snažnoj linearnoj zavisnosti sa sadržajem fenolnih materija. Ulje dobijeno ekstrakcijom iz pogače, koja je zaostala nakon hladnog presovanja semena, posedovalo je veći antiradikalski potencijal u odnosu na hladno presovano što je rezultat sadržaja fenolnih materija u većem procentu i nešto nižeg sadržaja tokoferola u odnosu na hladno presovano ulje.
Cold-pressed pumpkin oil is a product specific to Serbia, given that other countries in the region traditionally produce virgin pumpkin oil. In the process of cold pressing raw-dried pumpkin seeds by screw press, the temperature of extracted oil does not exceed 50oC, which affects physical, chemical, nutritional and sensory characteristics of this oil, as well as its oxidative stability and antiradical capacity. For the purpose of more precise characterization of this product in the domestic market, the quality of cold pressed oil from seeds of many free breeding varieties and F1 hybrids – of both naked and husk seed pumpkins being grown in our country – was examined. Specific sensorial properties: light brown to reddish color, mild aroma, a smell similar to that of raw pumpkin seeds and a taste resembling that of pumpkin pulp are characteristic for this oil. As for sensory characteristics, the samples of oil from Austrian hybrid seeds, stood out. On the basis of fatty acid content, th
...
is oil belongs to the oleic-linoleic type, meaning it is a highly nutritional vegetable oil, which is also due to high levels of dominant gamma-tocopherol. Determination of the types and content of sterols was particularly important, given that there are no data specific to cold-pressed pumpkin oil in the literature. Delta-7 sterols are the most dominant sterols in examined oil samples and also very high content of squalene was found, which a compound with an important biological function is. The oil has an excellent antiradical capacity, showing a strong linear correlation with the amounts of phenolic compounds. Oil extracted from the cake, left over after the cold pressing of pumpkin seeds, had greater antiradical capacity than the samples of cold pressed oil, due to higher percentage of phenolic compounds and a slightly lower content of tocopherols compared to cold pressed oil.
Faculty:
Универзитет у Новом Саду, Технолошки факултет
Date:
09-02-2012
Projects:
Keywords:
Hladno presovanje / Cold pressing / ulje semena uljane tikve / fizičko-hemijske karakteristike / nutritivna vrednost / senzorna svojstva / antioksidativni potencijal / oksidativna stabilnost / pumpkin seed oil / physicochemical characteristics / nutritive value / sensorial properties / antiradical activity / oxidative stability