Multikriterijalno modelovanje i distribucija teških metala i policikličnih aromatičnih ugljovodonika u rečnim sedimentima Save i Dunava
Multicriterial modeling and the distribution of heavy metals and polycyclic aromatic hydrocarbons in the sava river and the danube river sediments
Author
Crnković, Dragan
Mentor
Drmanić, Saša
Committee members
Marinković, Aleksandar D.
Antonović, Dušan
Nikolić, Jasmina
Brčeski, Ilija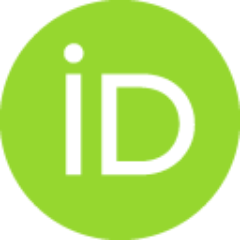 Abstract
Cilj ispitivanja u okviru ove doktorske disertacije je utvrđivanje sadržaja 8 teških metala i metaloida (Pb, Cd, Zn, Cu, Ni, Cr, Hg, As) i 16 policikličnih aromatičnih ugljovodonika (PAH-ova) u površinskim sedimentima Dunava i Save. Uzorkovanje je izvršeno na 30 lokacija sedimenta Dunava na profilima od Bezdana do Radujevca (km 1433-845) i 14 lokacija sedimenata Save (km 202-1). Istraživanja su obavljena u sezonama 2012., 2016. i 2017.godine. Ispitivanja polutanta su omogućila da se utvrdi stepen zagađenosti reka, veoma važnih za živi svet i Srbiju, Teški metali i PAH-ovi preko antropogenog uticaja dospevaju u vodotokove i lako se vezuju za čestice sedimenata reka...
The aim of this doctoral dissertation is to determine the content of 8 heavy metals and metalloids (Pb, Cd, Zn, Cu, Ni, Cr, Hg, As) and 16 polycyclic aromatic hydrocarbons (PAHs) in the surface sediments of the Danube and Sava. Sampling was performed at 30 sites of the Danube sediment on profiles from Bezdan to Radujevac (km 1433-845) and 14 sites of Sava sediments (km 202-1). Researches were conducted in the seasons 2012, 2016 and 2017. Examinations of pollutants made it possible to determine the degree of pollution of rivers, which is of a high importance for the living world and Serbia...
Faculty:
University of Belgrade, Faculty of Technology and Metallurgy
Date:
17-07-2020
Keywords:
teški metali i metaloid / heavy metals and metalloid / polycyclic aromatic hydrocarbons / sediment / modeling / classification / distribution / remediation / policiklični aromatični ugljovodonici / sediment / modelovanje / klasifikacija / distribucija / remedijacija