Imobilizacija lakaze za primenu u razgradnji organskih zagađujućih materija
Laccase immobilization for application in organic pollutants degradation
Author
Bebić, Jelena
Mentor
Bezbradica, Dejan
Committee members
Mojović, Ljiljana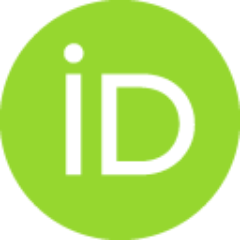 Marinković, Aleksandar D.
Carević, Milica
Banjanac, Katarina

Abstract
U okviru ove disertacije, izvršeno je ispitivanje mogućnosti razgradnje različitih organskih zagađujućih materija, od kojih 9 iz klase organohlornih pesticida i 4 industrijske boje, lakazama iz Myceliophthora thermophila sa ekspresijom u Aspergillus oryzae (Novozym® 51003) i iz Trametes versicolor, kako slobodnim, tako i imobilisanim. Imobilizacija lakaza je vršena na neporozne nanočestice amino-funkcionalizovane nanosilike (AFNS); porozne nekomercijalne organske nosače od prirodnog materijala, odnosno dve vrste amino-modifikovanih ligninskih mikrosfera (A-LMS) i 8 komercijalno dostupnih Lifetech™ organskih, sintetskih, poroznih nosača. Primenjene metode imobilizacije bile su adsorpcija i kovalentna imobilizacija, a za sve dobijene imobilisane preparate najboljih karakteristika, iz navedenih grupa nosača, izvršena je optimizacija imobilizacije i ispitana je njihova primena u više ponovnih upotreba u razgradnji izabranih zagađivača. Kod svih ispitanih pesticida detektovana je razgradnja
...
lakazom, a najveći stepen degradacije postignut je kod lindana, koji je korišćen kao supstrat u daljim ispitivanjima. Lakaza imobilisana na AFNS razgrađivala je lindan većom brzinom od slobodne, uz očuvanje aktivnosti, a lakaza imobilisana na A-LMS_5 imala je produženu aktivnost i degradacija lindana bila je efikasnija nego u slučaju slobodne lakaze ili lakaze imobilisane na AFNS. Iz serije Lifetech™ nosača, najbolje karakteristike pokazao je imobilisani preparat sa epoksi/butil metakrilatnim nosačem, koji je uspešno primenjen u razgradnji industrijskih boja, sa postignutim gotovo potpunim obezbojenjem uzoraka. Svi dobijeni rezultati potvrđuju velike mogućnosti primene imobilizacije lakaze, na različite kategorije nosača, u bioremedijaciji, za razgradnju organskih zagađujućih materija.
In this thesis, the possibility of various organic pollutants degradation was investigated, 9 belonging to organochlorine pesticides class and 4 industrial dyes, by laccase from Myceliophthora thermophila expressed in Aspergillus oryzae (Novozym® 51003) and from Trametes versicolor, both free and immobilized. Laccase immobilization was performed onto non-porous amino-functionalized nanosilica (AFNS); porous non-commercial organic supports made of naural material - two types of amino-modified lignin microspheres (A-LMS) and 8 commercial Lifetech™ organic, synthetic, porous supports. The applied immobilization methods were adsorption and covalent immobilization. For all obtained immobilized preparations of the best characteristics, of different groups of supports, immobilization optimization was performed. Their application in several repeated uses in selected pollutants degradation was examined. Degradation by laccase was detected for all pesticides investigated. The highest degradation
...
rate was achieved with lindane, which was used as a substrate in following experiments. Laccase immobilized on AFNS degraded lindane more rapid than free laccase, while preserving activity. Laccase immobilized on A-LMS_5 demonstrated prolonged activity, with more efficient lindane degradation than by free laccase or laccase immobilized onto AFNS. From the series of Lifetech ™ supports, the immobilized preparation with epoxy/butyl methacrylate support demonstrated best characteristics, and was successfully applied in the degradation of industrial dyes, with almost complete decolorization of the samples. All obtained results confirm the vast possibilities of laccase immobilization onto different types of supports application, in bioremediation, for the organic pollutants degradation.
Faculty:
University of Belgrade, Faculty of Technology and Metallurgy
Date:
30-09-2020
Keywords:
lakaza / laccase / organske zagađujuće materije / imobilizacija / pesticidi / industrijske boje, bioremedijacija / organic pollutants / immobilization / pesticides / industrial dyes, bioremediation