Ekonomski i društveni značaj životinja u vinčanskim naseljima u Pomoravlju
Economic and social significance of animals in Vinča settlements in the Morava valley
Author
Dimitrijević, Ivana B.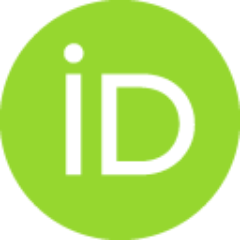 Mentor
Dimitrijević, Vesna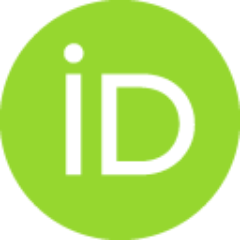 Committee members
Perić, Slaviša
Tasić, Nenad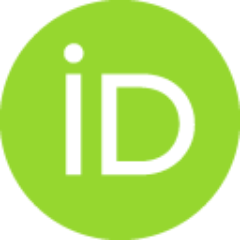 Porčić, Marko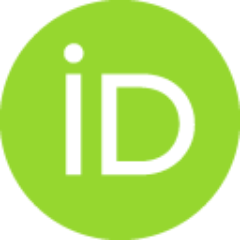 Abstract
Predmet istraživanja ove doktorske disertacije je ekonomski i društveni značaj životinja u vinčanskim naseljima u Pomoravlju. Ciljevi istraživanja su bili: 1) utvrđivanje osnovnih odlika ekonomskih strategija – načina ekploatacije domaćih i divljih životinja u kasnoneolitskim naseljima u Drenovcu i Pavlovcu, 2) uporediti ekonomske obrasce po fazama naseljavanja na navedenim nalazištima, odnosno razmotriti da li postoje razlike u odlikama ekonomije tokom kasnog neolita na jednom prostoru koji je kontinuirano naseljavan, 3) preispitati karakter eksploatacije životinja na regionalnom nivou poredeći dobijene podatke sa relevantnim dostupnim podacima iz literature i 4) razmotriti određene društvene prakse – pripreme/konzumacije hrane i deponovanja. Za potrebe istraživanja izvršena je detaljna arheozoološka analiza faunalnih zbirki sa nalazišta Drenovac i Pavlovac-Gumnište. U velikim i dugotrajnim vinčanskim nalazištima u Drenovcu i Pavlovcu stočarstvo je predstavljalo okosnicu ekonomije, do
...
k je lov na divljač imao manju ulogu u privređivanju. Istraživanja su ukazala na značajan kontinuitet u praktikovanim ekonomskim strategijama tokom kasnog neolita na nalazištima koja su naseljavana nekoliko stotina godina. Utvrđeno je da se ekonomske strategije između dva naselja razlikuju - u Pavlovcu je fokus na uzgajanju jedne vrste – domaćeg govečeta, dok je u Drenovcu uzgajanje i krupne i srednje krupne stoke (goveče, ovikaprini i svinje) bilo od sličnog značaja u stočarskim praksama. Poređenjem sa podacima o fauni sa drugih kasnoneolitskih nalazišta centralnog Balkana, potvrđeno je da se ne može govoriti o uniformnoj vinčanskoj ekonomiji, već da su u ovom periodu praktikovani različiti oblici privređivanja, koji se ugrubo mogu podeliti na tri tipa: 1) stočarstvo zasnovano na uzgajanju govečeta; 2) "mešovit" tip stočarstva (podjednaka zastupljenost govečeta, ovikaprina i svinja) i 3) naselja u kojima je lov predstavljao dominantnu ekonomsku aktivnost. Rezultati arheozoološke analize ukazali su na maksimalno korišćenje resursa, odnosno "nerasipničku" potrošnju. Potvrđeno je da je pečenje korišćeno kao metod pripreme hrane, ali verovatno ne toliko učestalo. Pretpostavka je da je meso najčešće kuvano, na šta ukazuju praksa deljenja većih komada mesa na manje jedinice i intenzitet eksploatacije karkasa; potvrđeno je i praktikovanje vađenja koštane srži. Odbacivanje ostataka od pripreme/konzumacije hrane životinjskog porekla vršeno je u ukopima (npr. rov u Drenovcu i jama u Pavlovcu), ali i na otvorenom prostoru u vidu gomila otpada. Odlike faunalnog materijala, koje se oslanjaju na tafonomsku i kontekstualnu analizu ukazale su na prakse komunalnog obedovanja i odbacivanja u oba kasnoneolitska naselja
The subject of research of this doctoral dissertation is the economic and social importance of animals in the Late Neolithic settlements in the Morava valley. The aims of the research were to: 1) determine the character of subsistence strategies – patterns of domestic and wild animals exploitation in the Late Neolithic settlements in Drenovac and Pavlovac, 2) compare economic patterns by chronological phases at these sites, ie to consider whether there were differences in one area that was continuously occupied, 3) review the types of animal exploitation at the regional level by comparing the obtained data with relevant published data and 4) discuss certain social practices - food preparation/consumption and disposal. For the purpose of this research, a detailed archaeozoological analysis of the faunal assemblages from Drenovac and Pavlovac-Gumnište sites was conducted. In Drenovac and Pavlovac (both characterized by long life and large size of the settlement), subsistence strategies w
...
ere based on animal husbandry, while hunting played minor role in the economy. The research has shown significant continuity in economic strategies during the late Neolithic at sites that have been continuously occupied for several hundred years. It was determined that animal husbandry strategies differ between the two settlements - in Pavlovac the focus was on the breeding of one species - domestic cattle, while in Drenovac, herding of cattle, caprines and pigs was of similar importance in livestock practices. Comparing the faunal data from other late Neolithic sites in the central Balkans, it was confirmed that there was no uniform Vinča economy, but different "types" of animal management: 1) focus on cattle herding; 2) "mixed" economy (similar significance of cattle, caprines and pig herding) and 3) settlements where hunting had a major role in animal exploitation. The results of the archaeozoological analysis indicated the maximum use of (animal) resources, ie "not wasteful" consumption on both sites. It has been confirmed that roasting was used as a method of food preparation, but probably only occasionally. The assumption is that the meat was usually cooked, as indicated by the practice of dividing larger pieces of meat into smaller units and the intensity of carcass exploitation; also, it was determined that inhabitants of the late Neolithic settlements practiced marrow extraction. Refuse disposal after the preparation/consumption of meat was done in ega ditch in Drenovac and a pit in Pavlovac, but also in the open space area in the form of refuse accumulation. The features of the faunal remains, based on taphonomic and contextual analysis, indicated that communal consumption and disposal were practiced in both late Neolithic sites
Faculty:
University of Belgrade, Faculty of Philosophy
Date:
08-02-2021
Projects:
Keywords:
arheozoologija / archaeozoology / Vinča culture / Late Neolithic / economic strategies / food practices / refuse disposal practices / Drenovac / Pavlovac / vinčanska kultura / kasni neolit / ekonomske strategije / prakse pripreme hrane / prakse odbacivanja / Drenovac / Pavlovac