Proboj i osobine neravnotežnih DC pražnjenja na niskom pritisku u parama tečnosti
Breakdown and characteristics of non-equilibrium low-pressure dc discharges in vapours of liquids
Author
Marjanović, Jelena D.
Mentor
Marić, Dragana
Committee members
Petrović, Zoran Lj.
Bukvić, Srđan
Kuraica, Milorad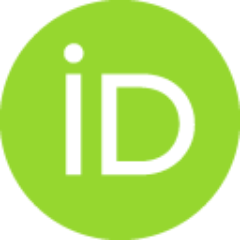 Abstract
Poslednjih godina raste interesovanje za plazme koje nastaju u parama tečnosti, na granici gas–tečnost i u samojtečnosti. Ovo je posledica velikog broja raznovrsnih primena koje ove plazme nalazeu biomedicini, nanotehnologiji, industriji goriva, sintezi i obradi materijala, zaštiti životne sredinei tretmanu otpadnih voda.Sve navedene primene koriste neravnotežne plazme koje rade, kako naniskom tako i atmosferskom pritisku, bilo u tečnosti, u višefaznom okruženju (u mehurićima gasa unutar tečnosti)ili gasu/pari.Ipak, nedovoljno poznavanje osnovnih procesa kao i mali broj dostupnih podataka, posebno o koncentracijama reaktivnih vrsta u pražnjenjima u mehurićima i pražnjenjima unutar tečnosti, još uvek predstavljaju jedan od glavnih problema...
In recent years there has been a growing interest in plasmas generated in vapours of liquids, at the gas‒liquid interface and in the liquid itself. This is theconsequence ofalarge number of diverse applications that these plasmas havein biomedicine, nanotechnology, the fuel industry, material synthesis and processing, environmental remediation,and wastewater treatments.All of these applicationsuse non‒equilibrium plasmas that operate at both low and atmospheric pressure, either in a liquid, in a multiphase environment (in gas bubbles within a liquid)or in a gas/vapour. However, currently the main problemwithin the fieldis insufficient understanding and lack of availabledata, especially on concentration of reactive species in discharges in bubbles and intheliquid itself...
Faculty:
Универзитет у Београду, Физички факултет
Date:
27-11-2020
Projects:
Keywords:
DC proboj / DC breakdown / Pašenove krive / vodena para / alkoholi / strujno–naponska karakteristika / emisioni profili / Paschen curve / water vapour / alcohols / Volt‒Amperecharacteristics / emission profiles