Uticaj blizine frekventnih saobraćajnica na sadržaj toksičnih elemenata u zemljištu i pšenici
The impact of motorway proximity on microelements content in wheat and agricultural land
Author
Ludajić, Gordana
Mentor
Filipović, Nada
Committee members
Lončar, Eva
Filipović, Nada
Bodroža-Solarov, Marija
Pezo, Lato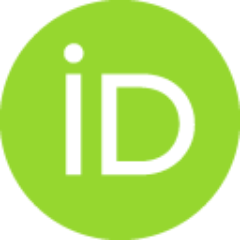 Filipović, Jelena

Abstract
Ispitivan je sadrţaj toksiĉnih elemenata (Pb, Cd, As i Hg) kao i esencijalnih elemenata (Cu, Zn, Fe i Mn) u odabranim uzorcima poljoprivrednog zemljišta na razliĉitim udaljenostima od frekventnih saobraćajnica, kao i u celom zrnu pšenice i njegovim delovima (mekinje i brašno), primenom ICP masene spektrometrije. Analiza korelacije, ANOVA, analiza glavnih komponenata (PCA) i post-hoc Tukey's HSD testovi su upotrebljeni za statistiĉku evaluaciju dobijenih rezultata. U okviru svakog primenjenog eksperimentalnog metoda, sadrţaja toksiĉnih elemenata u uzorcima zrna pšenice je Tukey testovima pokazao znaĉajnu razliku na nivou znaĉaja p<0.05, 95% granice pouzdanosti. ANOVA i F-test za Mn (F=3000.6), su pokazali da je kod njega varijansa veća u odnosu na ostale elemente, što znaĉi da se uzorci na razliĉitim lokacijama znaĉajno razlikuju zbog uticaja tog Mn. Za Fe i Zn
...
F je1609.0 i 2773.4 respektivno što znaĉi da su analize za Mn, Fe i Zn taĉnije u poreĊenju sa drugim upotrebljenim analizama. Prema ANOVI i F-testu na p<0.01 nivou, 95% granice pouzdanosti uraĊenom za sadrţaj toksiĉnih elemenata u zemljištu, utvrĊeno je da je Mn (F=78640.0) uticajnija varijabla za konaĉni rezultat, a zatim slede Zn (F=2885.4) ili Fe (F=2699.02). Pirsonovom tabelom je utvrĊena korelacije hemijskih elemenata u zrnu pšenice u odnosu na sardţaj ispitivanih elemenata u zemljištu. UtvrĊeno je da sadrţaj Cd dobro koreliše izmeĊu pšenice i zemljišta (0,494), što ukazuje da se taj element unosi u pšenicu iz zemljišta. Pekarski proizvodi se konzumiraju svakodnevno i zbog toga su pogodni za korigovanje nedostataka vlakana u hrani. Kao sirovina bogata prehrambenim vlaknima u proizvodnji hleba i peciva koriste se pšeniĉne mekinje, pa je neophodno praćenje sadrţaja toksiĉnih elemenata kako u brašnu tako i u mekinjama. To će omogućiti proizvodnju bezbedne hrane i spreĉiti da ovi elementi ulaze u lanac ishrane.
The research of content of toxic elements (Pb, Cd, As and Hg) and essential elements (Zn, Cu, Fe and Mn) in selected samples of roadside soils, as well as in the wheat grain, wheat flour and bran using Inductively Coupled Plasma Mass Spectrometry. Correlation analysis, ANOVA, Principal Component Analysis (PCA) and post-hoc Tukey's HSD tests were applied for statistical evaluation of obtained results. The Tukey"s tests have been evaluated for comparison between toxic elements content in wheat kernel samples within each of used experimental methods, and statistically significant difference has been found in almost all samples, at significance level, p<0.05, 95% confidence limit. ANOVA test and F-test for Mn content (F=3000.6) showed a more influential varianble in comparison with other elements, meaning that samples taken in different locations differ significantly due to Mn influence. As for Fe and Zn, F is 1609.0 and 2773.4 respectively. These findings confirm that Mn, Fe and Zn assays
...
are more accurate compared to other applied assays. According to ANOVA and F-test at p<0.01 level, 95% confidence limit used for toxic elements content analysis in soil, it was found that Mn content (F=78640.0) was a more influential variable for final result, followed by Zn (F=2885.4) or Fe (F=2699.02). Pearson table shows correlation between chemical elements in wheat grain compared to the content of analyzed elements in soil. It was found that there is correlation between Cd content in wheat and soil (0,494), which indicates that this element entered the wheat via the soil. The results show that the concentrations of tested elements are the highest n peripheral parts of the grain, i.e. in the bran, which is especially significant for production of bread with added bran. Pastry products are consumed on a daily basis, which makes them suitable to compensate for fiber deficiency in food. Being rich in dietary fibers, wheat bran is used in bread and pastry production; therefore, monitoring of the content of toxic elements in both flour and bran is required to ensure production of safe and healthy food and to prevent them from entering the food chain.
Faculty:
Универзитет у Новом Саду, Технолошки факултет
Date:
26-09-2014
Keywords:
Zemljište / Soil / pšenica / toksiĉni elementi / esencijalni elementi / wheat / toxic microelements / essential elements