Dobijanje bioaktivnih nanostrukturnih materijala na bazi celuloze i hitozana
Obtaining of bioactive nanostructured materials based on cellulose and chitosan
Author
Korica, Matea D.
Mentor
Kostić, Mirjana
Committee members
Asanović, Koviljka
Dojčinović, Biljana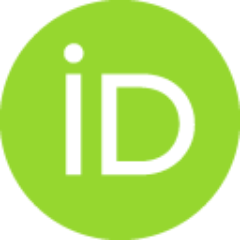 Mihajlovski, Katarina

Abstract
Cilj istraživanja ove doktorske disertacije je dobijanje bioaktivnih nanostrukturnih materijala na bazi regenerisane celuloze (RC), TEMPO oksidisanih celuloznih nanofibrila (TOCN) i hitozana (CS). Istraživanja sorpcionih svojstava ultra-tankih filmova na bazi RC i TOCN, primenom kvarc-kristal mikrovage sa praćenjem disipacije (QCM-D), omogućila su razumevanje njihovih interakcija sa vodom, CS i proteinima, kao i određivanje parametara procesa za dobijanje bioaktivnih nanostrukturnih materijala (filmova i tkanina) na bazi RC, TOCN i CS. Dobijeni nanostrukturni ultra-tanki filmovi, s obzirom na njihovu multifunkcionalnost (visok kapacitet sorpcije vode, protein-odbijajuća i antibakterijska svojstava), predstavljaju materijale koji mogu naći primenu kao obloge u terapiji rana. Tekstilni materijali sa antibakterijskim i antioksidativnim svojstvima dobijeni su funkcionalizacijom viskozne tkanine CS, nanočesticama hitozana (NCS) i nanočesticama hitozana sa inkorporiranim jonima cinka (NCS+Zn
...
). U cilju poboljšanja antibakterijskih, antioksidativnih svojstava, kao i njihove postojanosti na pranje, viskozne tkanine su pre funkcionalizacije pred-tretirane naslojavanjem sa TOCN i TEMPO oksidacijom radi uvođenja karboksilnih i aldehidnih grupa pogodnih za ireverzibilno vezivanje CS, NCS i NCS+Zn. Uticaj pred-tretmana na vezivanje CS, NCS i NCS+Zn, hemijska, elektrokinetička, morfološka, sorpciona, mehanička i bioaktivna svojstva pred-tretiranih i hitozanom funkcionalizovanih tkanina ispitan je primenom FTIR, ICP-OES, SEM i elementalne analize, merenjima zeta potencijala, kapilarnosti, sadržaja vlage, prekidne jačine, antibakterijskih i antioksidativnih svojstava. Postojanost na pranje viskoznih tkanina funkcionalizovanih hitozanom praćena je kroz promene u sadržaju hitozana i cinka, elektrokinetičkim, antibakterijskim i antioksidativnim svojstvima nakon višestrukih ciklusa pranja. Sa oba pred-tretmana postignuto je poboljšanje adsorpcije CS, NCS i NCS+Zn, kao i antibakterijskih svojstva funkcionalizovanih materijala koja su postojana na pranje. Sve dobijene tkanine pokazale su dobra antioksidativna svojstva, bez značajnog pogoršanja nakon višestrukih ciklusa pranja. S obzirom na postignuta antibakterijska i antioksidativna svojstva, viskozne tkanine funkcionalizovane CS, NCS i NCS+Zn mogu naći primenu kao medicinski tekstilni materijali u prevenciji i terapiji rana.
The aim of this doctoral dissertation is obtaining of bioactive nanostructured materials based on regenerated cellulose (RC), TEMPO oxidized cellulose nanofibrils (TOCN) and chitosan (CS). The research on the sorption properties of ultra-thin films based on RC coated with TOCN, by using a quartz crystal microbalance with dissipation (QCM-D), helped us to understand their interactions with water, CS, and proteins, and to determinate the parameters of the processes for obtaining of bioactive nanostructured materials (films and fabrics) based on RC, TOCN and CS. Obtained nanostructured ultra-thin films, thanks to their multifunctionality (high water absorbance capacity, protein-repellence and antimicrobial properties), represent materials which could be applicable as dressings in wound therapy. Textile materials with antibacterial and antioxidative properties were obtained by functionalization of viscose fabrics with CS, chitosan nanoparticles (NCS) and chitosan nanoparticles with embedde
...
d zinc ions (NCS+Zn). To improve antibacterial, antioxidative properties, as well as their washing durability, viscose fabrics were pre-treated, before functionalization, by coating with TOCN and TEMPO oxidation in order to introduce carboxyl and aldehyde groups suitable for irreversible attachment of CS, NCS and NCS+Zn. The influence of pre-treatments on CS, NCS and NCS+Zn binding, chemical, electrokinetic, morphological, sorption, mechanical, and bioactive properties of pre-treated and chitosan functionalized viscose fabrics were evaluated by FTIR, ICP-OES, SEM and elemental analysis, measurements of zeta potential, capillarity, moisture sorption, breaking strength, antibacterial and antioxidative properties. The washing durability of chitosan functionalized viscose fabrics was monitored through changes in the chitosan and zinc content, electrokinetic, antibacterial and antioxidative properties after multiple washing. With both pre-treatments improved CS, NCS and NCS+Zn adsorption, as well as washing durable antibacterial properties of functionalized materials, were achieved. All obtained fabrics have shown good antioxidative properties, without significant deterioration after multiple washing. Based on achieved antibacterial and antioxidative properties, viscose fabrics functionalized with CS, NCS and NCS+Zn may find application as medical textile materials in wound prevention and therapy.
Faculty:
University of Belgrade, Faculty of Technology and Metallurgy
Date:
11-03-2020
Projects:
Keywords:
celuloza / cellulose / TEMPO oxidized cellulose nanofibrils / chitosan / chitosan nanoparticles, chitosan nanoparticles with embedded zinc ions / ultra-thin films / viscose fabric / TEMPO oxidation, coating with TEMPO oxidized cellulose nanofibrils / bioactive nanostructured materials / TEMPO oksidisani celulozni nanofibrili / hitozan / nanočestice hitozana, nanočestice hitozana sa inkorporiranim jonima cinka / ultra-tanki filmovi / viskozna tkanina / TEMPO oksidacija / naslojavanje sa TEMPO oksidisanim celuloznim nanofibrilima / bioaktivni nanostrukturni materijali