Modifikovanje strukture i fotoaktivnosti nanocevi titan(IV)-oksida dopiranjem i primenom fotoosetljivih komponenata
Modification of structure and photoactivity of titanium(IV) oxide nanotubes by doping and applying of photosensitive components
Author
Vujančević, Jelena D.
Mentor
Janaćković, Đorđe
Committee members
Pavlović, Vera
Petrović, Rada
Pavlović, Vladimir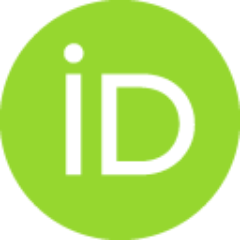 Horváth, Endre

Abstract
Ekološki izvori energije i ekonomične metode prečišćavanja vode i vazduha velika su potreba današnjeg tehnološki razvijenog sveta. Fotoaktivni materijali mogu da obezbede ekološku alternativu fosilnim gorivima kada je u pitanju proizvodnja energije i omoguće saniranje nastalih promena u životnoj sredini. Naime, fotoaktivni materijali apsorbuju svetlost i tada dolazi do pobuđivanja elektrona, koji su odgovorni za prenos električne struje ili učestvuju u procesu razgradnje zagađujućih materija. Postoji veliki broj fotoaktivnih materijala, među kojima se izdvaja TiO2, kojeg odlikuje hemijska inertnost, otpornost na fotoindukovanu i hemijsku koroziju i netoksičnost. Na fotoaktivnost TiO2 utiču mnogi faktori, kao što su morfologija, kristalna struktura i stepen rekombinacije nosilaca naelektrisanja. Cilj ove doktorske disertacije je poboljšanje fotokatalitičke i fotoelektrične aktivnosti TiO2 nanocevi. U tu svrhu, TiO2 nanocevi su sintetisane metodom elektrohemijske anodizacije pločice tita
...
na. Ispitivan je uticaj procesnih parametara anodizacije na morfologiju i fotokatalitičku aktivnost nanocevi TiO2 u procesu razgradnje boje. Utvrđeno je da sa porastom napona anodizacije rastu visina i prečnik nanocevi, što utiče na pomeraj apsorpcione granice ka vidljivom delu spektra i na poboljšanje fotokatalitičke aktivnosti. Određen je uticaj temperature žarenja na kristalnu strukturu, morfologiju i fotokatalitičku aktivnost TiO2 nanocevi. Žarenjem nanocevi na 450 °C dobijena je kristalna modifikacija anatasa sa veoma malim sadržajem faze rutila. Sa daljim porastom temperature žarenja (600 i 650 °C) uočeno je prisustvo obe faze, anatasa i rutila, u različitim odnosima, a do kompletne transformacije anatasa u rutil došlo je na 700 °C. Pored promene kristalne strukture, uočen je uticaj temperature žarenja na morfologiju nanocevi. Sa povišenjem temperature žarenja, visina nanocevi se smanjivala, kao i poroznost nanocevi, da bi na 700 °C došlo do kolapsa nanocevne morfologije. Sagledan je uticaj kristalne strukture i morfologije TiO2 nanocevi na fotokatalitičku razgradnju boje metil-oranž. Zaključeno je da istovremeno prisustvo anatasa i rutila obezbeđuje bolju fotokatalitičku aktivnost u odnosu na čist anatas i čist rutil. Kako bi se ispitao uticaj dopiranja TiO2 azotom na fotokatalitičku aktivnost, nanocevi TiO2 su žarene u atmosferi amonijaka, na temperaturi od 450 °C, pri različitim dužinama žarenja. Ispitivan je uticaj vremena žarenja na količinu i vrstu dopiranja. Uočeno je da žarenje u atmosferi amonijaka, pri različitim vremenima, nije uticalo na morfologiju nanocevi. Hemijska analiza površine TiO2 nanocevi rendgenskom fotoelektronskom spektroskopijom pokazala je da sa dužim vremenom žarenja opada ukupan sadržaj azota u nanocevima. Osim toga, dužina žarenja u amonijaku je uticala i na prirodu inkorporiranja azota u TiO2. Pri kraćem vremenu žarenja zapažen je veći sadržaj intersticijskog azota, a manji sadržaj supstitucijskog azota. S dužim vremenom žarenja u amonijaku, sadržaj intersticijskog azota opada, dok sadržaj supstitucijskog raste. Apsorpcioni spektri su pokazali da uzorak sa najvećom količinom azota i najvećim sadržajem intersticijskog azota pokazuje najveći pomeraj granice apsorpcije ka većim talasnim dužinama. Isto je uočeno i za fotokatalitičku efikasnost. Najveću fotokatalitičku razgradnju boje postigao je uzorak žaren u amonijaku pri najkraćem vremenu. Dalje istraživanje je išlo u smeru proširenja saznanja o pojedinačnim i kombinovanim uticajima dopiranja azotom i deponovanja kvatnih tačaka neorganskog senzivatora na fotokatalitičku aktivnost TiO2 nanocevi. Zapaženo je da deponovanje kvantnih tačaka CdS nije uticalo na morfologiju nanocevi, ali je na pojedinim mestima došlo do aglomeracije CdS nanočestica, što je dovelo do zatvaranja otvora nanocevi. Utvrđeno je da je fotokatalitička efikasnost azotom dopiranih nanocevi poboljšana nakon deponovanja CdS nanočestica. Najveću fotokatlitiču efikasnost pokazao je uzorak sa najvećim sadržajem ukupnog azota i intersticijskog azota u kombinaciji sa deponovanim CdS nanočesticama...
Environmental friendly power sources and cost-effective methods for water and air purification, are a necessity in modern technologically developed world. Photoactive materials can provide an environmentally friendly alternative to fossil fuels in power production and enable the remediation of changes in the environment. Namely, photoactive materials absorb light, which excites electrons that are responsible for generating electricity or participate in the process of decomposition of pollutants. There are a large number of photoactive materials, among which TiO2 has attracted particular attention, due to its chemical inertness, resistance to photo and chemical corrosion and non-toxicity. The photoactivity of TiO2 depends on many factors, such as morphology, crystal structure and the degree of recombination of charge carriers. The aim of this doctoral dissertation is to improve the photocatalytic and photoelectric activity of TiO2 nanotubes. For this purpose, TiO2 nanotubes were synthes
...
ized by the electrochemical anodization of a titanium plate. The influence of the anodization process parameters on the morphology and photocatalytic activity of TiO2 nanotubes for color degradation was investigated. It was found that an increased anodization voltage leads to increased heights and diameters of nanotubes, causing the shift of the absorption limit towards the visible part of the spectrum and the improvement of the photocatalytic activity. The influence of the annealing temperature on the crystal structure, morphology and the photocatalytic activity of TiO2 nanotubes was determined. The anatase crystalline modification with a very low rutile phase content was obtained by annealing nanotubes at 450 °C. When the annealing temperature was further increased (600 and 650 °C), the presence of both phases, anatase and rutile, was observed in different ratios, and the complete transformation of anatase to rutile occurred at 700 °C. Besides the change in the crystal structure, the influence of the annealing temperature on the morphology of the nanotubes was observed as well. As the annealing temperature increased, the height and porosity of nanotubes decreased, so that the nanotube morphology collapsed at 700 °C. The influence of the crystal structure and morphology of TiO2 nanotubes on the photocatalytic degradation of methyl-orange was observed. It was concluded that the simultaneous presence of anatase and rutile provides better photocatalytic activity than pure anatase and pure rutile. In order to investigate the effect of nitrogen doping of TiO2 on photocatalytic activity, TiO2 nanotubes were annealed in an ammonia atmosphere, at a temperature of 450 °C, for different annealing times. The influence of the annealing time on the amount and type of doping was investigated. It was observed that annealing in an ammonia atmosphere, for different periods, did not affect the morphology of nanotubes. A chemical analysis of the surface of TiO2 nanotubes by Xray photoelectron spectroscopy showed that the total nitrogen content in nanotubes decreased with longer annealing times. In addition, the annealing duration in ammonia also influenced the nature of nitrogen incorporation into TiO2. With a shorter annealing time, a higher content of interstitial nitrogen and a lower amount of substitution nitrogen were observed. With a longer annealing time in ammonia, the amount of interstitial nitrogen decreased, while the substitution nitrogen increased. The absorption spectra showed that the sample with the highest amount of nitrogen and the highest content of interstitial nitrogen showed the largest shift towards higher wavelengths. The same applies to the photocatalytic efficiency. The greatest photocatalytic degradation of the dye was achieved in the sample annealed in ammonia for the shortest time. Further research was directed towards expanding the knowledge of individual and combined effects of nitrogen doping and deposition of the quantum dots of inorganic sensors on the photocatalytic activity of TiO2 nanotubes. It was observed that the deposition of CdS quantum dots did not affect the morphology of nanotubes, but in some places agglomeration of CdS nanoparticles occurred, due to which nanotube openings closed. The photocatalytic efficiency of nitrogen-doped nanotubes was improved after CdS nanoparticle deposition. The sample with the highest amount oftotal nitrogen and interstitial nitrogen in combination with deposited CdS nanoparticles exhibited the highest photocatalytic efficiency...
Faculty:
University of Belgrade, Faculty of Technology and Metallurgy
Date:
29-12-2020
Projects:
Keywords:
fotokataliza / photocatalysis / fotostruja / TiO2 nanocevi / anodizacija / N-dopiran TiO2 / CdS, vanadijum-oksid / CH3NH3PbI3 / photocurrent / TiO2 nanotubes / anodization / N-doped TiO2 / CdS, vanadium-oxide / CH3NH3PbI3