Uticaj nivoa insulinemije i insulinske rezistencije na promenu kardiovaskularnih faktora rizika u toku akutnih hiperglikemijskih komplikacija u dijabetesu
Effects of the level of insulinemia and insulin resistance on the change of cardiovascular risk factors during acute hyperglycemia complications in diabetes
Author
Popović, Dragana
Mentor
Lalić, Nebojša M.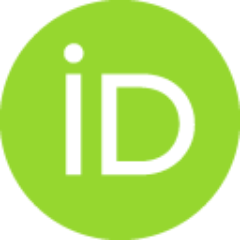 Committee members
Jotić, Aleksandra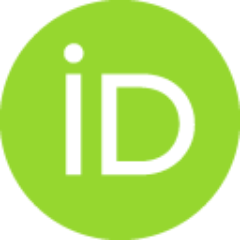 Pavlović, Siniša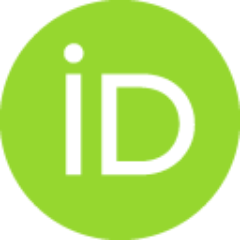 Đukić, Aleksandar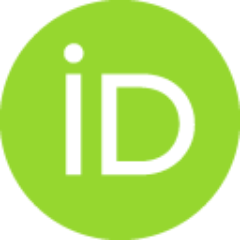 Abstract
Dijabetesna ketoacidoza (DKA) i hiperglikemijsko hiperosmolarno stanje (HHS) su najozbiljniji akutni metabolički poremećaji u pacijenata sa tipom 1 dijabetesa (T1D) i tipom 2 dijabetesa (T2D). Poznato je da akutna hiperglikemijska stanja povećavaju insulinsku rezistenciju i kardiovaskularni rizik. U tom smislu je cilj našeg istraživanja bio analiza promena markera insulinske rezistencije (bazalne insulinemije i HOMA-IR indeksa) i udruženih inflamatornih (C- reaktivni protein (CRP) i interleukin 6 (IL-6)) i hemostatskih (homocistein) kardiovaskularnih markera rizika u gojaznih i negojaznih pacijenata sa akutnim hiperglikemijskim stanjima, DKA i HHS. Metode:Istraživanjem je obuhvaćeno 90 ispitanika, od toga 60 pacijenata hospitalizovanih u Metaboličkoj jedinici Urgentnog centra Kliničkog centra Srbije u periodu od godinu dana, pod dijagnozom DKA i HHS. DKA i HHS su bile definisane na osnovu standardnih kriterijuma: nivo glikemije, bikarbonata, anjonskog zjapa i prisustva ketonurije. Kont
...
rolnu grupu činilo je 30 ipitanika. Svi ispitanici su na osnovu indeksa telesne mase, podeljeni u grupe gojaznih i negojaznih. Isključujući kriterijumi su bili infekcija, prisustvo drugog precipitirajućeg faktora DKA i HHS, kao i akutno kardiovaskularno oboljenje. Prema standardnom protokolu je kod svih pacijenata primenjena intravenska insulinska infuzija. Uzorkovana je krv po prijemu i 24 h nakon započinjanja insulinske terapije za određivanje nivoa insulinemije (RIA), lipidnih parametara (enzimskim metodama), CRP, IL6, homocisteina (ELISA) i kontraregulatornih hormona (RIA). Rezultati:U pacijenata sa DKA, gojaznih i negojaznih, ustanovljeno je smanjenje nivoa insulinske rezistencije, posle razrešenja akutnog hiperglikemijskog stanja u poređenju sa ispoljavanjem DKA, dok u pacijenata sa HHS, gojaznih i negojaznih, nije bilo značajnih promena u nivou insulinske rezistencije nakon rešavanja akutnog hiperglikemijskog stanja.Primena intenzivirane insulinske terapije u pacijenata sa T1D i T2D u akutnim hiperglikemijskim stanjima, ostvarila je povoljan efekat na lipidni profil i kontraregulatorne hormone, kako u gojaznih tako i u negojaznih pacijenata...
Acute hyperglicemic crisis (AHC) involving diabetic ketoacidosis (DKA) and hyperosmolar hyperglycemic state (HHS) are the most severe hyperglycemic metabolic impairments in patients with type 1 diabetes (T1D) and type 2 diabetes (T2D). It has been shown that AHS is associated with increased insulin resistance and cardiovascular risk. Therefore, the aim of this study was to analyze the changes in of insulin resistence markers (basal insulin and HOMA index), and related cardiovascular inflammatory (CRP and IL-6) and haemostatic (homocysteine) risk markers in lean and obese patients with AHC. Methods:Study included 90 participants in total, 60 of them were hospitalized in Metabolic Unit Emergency Centre Clinical centre of Serbia during one year, because of DKA or HHS. DKA and HHS were diagnosed according to standard criteria: level of glycaemia, bicarbonats, anion gap and presence of ketonuria. Control group consisted on 30 subjects. All participants were classified in lean and obese grou
...
ps according to body mass index. Exclusion criteria were infection, presence of other precipitating factor as well as acute cardiovascular condition (less than 6 months from cardiovascular ischemic event). Intravenous insulin infusion was administtered in all patients with DKA and HHS.On admission and 24h after insulin therapy, blood samples were taken in order to determine basal insulin level (RIA), lipid parameters (enzymatic methods), CRP, IL6, homocysteine (ELISA) and contraregulatory hormons (RIA). Results: In patients with DKA, both obese and lean, insulin resistance decreased after resolving AHC. On the other side, patients with HHS, lean and obese didn't improve insulin sensitivity after resolving AHC. Intensive insulin treatment in patients with T1D and T2D during AHC, had a beneficial effect on lipid parameters and contraregulatory hormones levels, in both lean and obese patients...
Faculty:
Универзитет у Београду, Медицински факултет
Date:
24-09-2018
Keywords:
akutno hiperglikemijsko stanje / acute hyperglicemic crisis / insulin resistance / lipid parameters, cardiovascular risk markers / insulinska rezistencija / lipidni parametri, kardiovaskularni markeri rizika