Optimizacija hidrauličkog frakturiranja u cilju poboljšanja proizvodnog potencijala naftnog polja Severno Gialo u Libiji
Optimization of hydraulic fracturing in order to imrove the production potential of the oil field North of Gialo in Libya
Author
Fandi, Emad Ibrahim Mohamed
Mentor
Leković, Branko
Committee members
Danilović, Dušan
Stamenić, Mirjana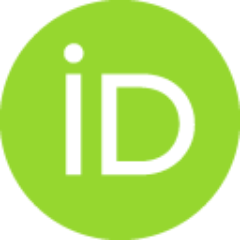 Ilić, Marija

Abstract
Iako su rezerve ugljovodonika na polju Severno Gialo (Libija) ogromne, relativno loše osobine kolektor stena, ograničavaju proizvodne mogućnosti. Cilj ove studije je analiza primene jedne od metoda stimulacije proizvodnje, kako bi se poboljšalo iskorišćenje nafte iz glavnog ležišta (nubijski peščari). Znatno povećanje proizvodnje nakon tretmana hidrauličkog frakturiranja, ukazuje na značaj primene ove metode za optimizaciju procesa. Pored problema vezanih za petrofizičke karakteristike ležišta, polje Severno Gialo prate i problemi vezani, kako za geološki, tako i za temperaturni profil ležišta. Naime, smatra se da je polje Severno Gialo donekle prirodno frakturirano ležište, te je proces stimulacije frakturiranjem fokusiran na poboljšanje veze prirodne frakture u ležištu sa bušotinom, što odlaže primenu gas-lift metode eksploatacije, povećava dnevnu proizvodnju i produžava proizvodni vek bušotine. Tokom procesa frakturiranja je neophodno obezbediti konstantnu vremensku kontrolu veze pr
...
irodne frakture i raseda, pošto njihov uzajamni odnos direktno uslovljava dnevnu proizvodnju, kao i sve probleme koji je prate, što sve ima uticaj na konačni stepen iskorišćenja. Sledeći problem za primenu tretmana hidrauličkog frakturiranja predstavlja ležišna temperatura polja Severno Gialo, koja diktira primenu odgovarajućih fluida za frakturiranje i aditiva, kako bi se obezbedila stabilnost gela u uslovima visoke temperature. Ovom studijom su obuhvaćeni i izbor optimalnog fluida za frakturiranje i optimalnog propanta (podupirača), kao ključnih parametara u cilju poboljšanja efikasnosti prozvodnih rezultata. Studija simulacije se sastoji od glavnih koraka u kojima se koriste različite tehnologije. Za modeliranje se koriste programi Production Simulator i Fracture Simulator. Programi Rheology Fluid Softvare Application i Fracture Simulator koriste poznatu reologiju fluida, viskoznost, podatke o rezervoar stenama i mehaničke karakteristike stena, uz odgovarajući plan, program i raspored pumpi, za postizanje optimizovane geometrije fraktura, provodljivosti i površinske koncentracije propanta (kg/m²).
The aim of this study is an investigation on North Gialo Field to enhance the oil recovery by stimulating the main reservoir, the Upper Nubian-Nubijski Sandstone, which is affected by pervasive diagenetic modifications of porosity and permeability. The significant increase in the production rate after hydraulic fracturing treatment shows the importance of implementing this method for this formation in Libya for optimizing production. North Gialo reservoir intervals are susceptible to a variety of mechanical and chemical formation damage mechanisms. Due to the limited in situ permeability initially available, drilling, and completion thus fracture stimulation to mitigate a number of formation damage issues, improved productivity, and ultimate economic recovery. North Gialo field thought to be a naturally fractured reservoir to some extent. Hence the coupling between natural fracture and matrix rock is also important; this characterized by the time constant controlling by fracture stimul
...
ation to Connect natural fracture, faults, Help control the production of formation sand and fines. The sensitivity of this case that is required a critical treatment with a precaution investigation during the operation such as High Strength Proppant, type of proppant, sieve size, conductivity indication, production estimation, Net Present Value, and the comparison between treated and untreated cases. An investigation of prop mesh size was performed, which showed that HSP- 16/20 had the best results with maximum performance. Furthermore, deeper Nubijski Sandstone formation and the treatment temperature up to 149 °C. Therefore, choosing the delayed borate crosslinked fluid by using Hydroxy Propyl Guar (HPG), gelling agent and special additives designed to enhance the viscosity at a higher temperature. Therefore, the programs used for modeling were Production Simulator and Fracture Simulator. Hence, Rheology Fluid Software Application and Fracture Simulator, these programs use known rheology, viscosity, reservoir, and mechanical rock properties along with a user-created pump schedule to produce optimized fracture geometry, conductivity, and areal concentration of proppant (kg/m²).
Faculty:
University of Belgrade, Faculty of Mining and Geology
Date:
09-03-2020
Keywords:
hidrauličko frakturiranje / Hydraulic Fracture / nubijske formacije / optimizacija / Severno Gialo, Libija / Nubian Formation / Optimization / North Gialo / Libya