Karakterizacija kinetičkog vrtložnog plamena biogasa metodom CH* vizuelizacije
Characterization of kinetic swirling flame of biogas using CH* visualization
Author
Adžić, Vuk M.
Mentor
Stamenić, Mirjana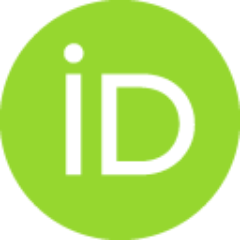 Committee members
Genić, Srbislav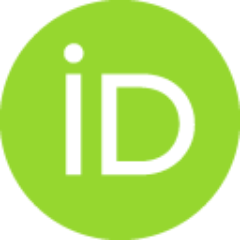 Milivojević, Aleksandar
Vorotović, Goran
Živković, Marija

Abstract
Zemlje Evropske unije su prihvatile, a time praktično i Srbija, da do 2030. koriste najmanje 32% energije iz obnovljivih izvora. Među obnovljivim energetskim izvorima biogas zauzima značajno mesto. Prisustvo CO2 (30 – 60%) u biogasu, snižava toplotnu moć goriva, temperaturu i brzinu prostiranja plamena, pogoršava stabilnost plamena, utiče na emisiju zagađujućih komponenti i u krajnjem slučaju, dovodi do gašenja plamena. Promenljiv sadržaja CO2 u gorivu otežava upravljanje procesom sagorevanja i utiče na performanse uređaja za sagorevanje. Predmet ove disertacije je istraživanje uticaja vrste goriva - biogasa, metana i propana, sadržaja CO2 u gorivu, koeficijenta viška vazduha i ugla lopatica usmernog kola vrtložnog gorionika, na položaj i geometriju turbulentnog, kinetičkog plamena, metodom vizuelizacije CH* hemiluminescencije pomoću komercijalne digitalne kamere opremljene CCD senzorom i optičkim filtrom, i korišćenjem softvera za obradu slike. Za eksperimentalno istraživanje upotrebl
...
jen je namenski konstruisan vrtložni gorionik sa prethodno pripremljenom, predmešanom smešom goriva i vazduha i sagorevanjem u slobodnom prostoru. Dobijeni rezultati pokazuju da je intenzitet hemiluminescencije CH* propana oko dva puta veći u odnosu na biogas i metan. Sva ispitivana goriva su slično reagovala na sadržaj CO2. Uticaj koeficijenta viška vazduha na intenzitet emisije CH*, položaj i oblik plamena je vrlo izražen, dok je uticaj prisustva CO2 znatno manji. Postavljene su korelacije između intenziteta emisije CH*, položaja i geometrije plamena, koeficijenta viška vazduha i sadržaja CO2 u gorivu. Pokazano je da je korišćenjem predložene optičke metode za vizuelizaciju plamena i merenjem relativnog intenziteta emisije CH* moguće identifikovati promenu kvaliteta goriva, promenu udela CO2 u gorivu i promenu koeficijenta viška vazduha. Praktična primena rezultata ove disertacije se odnosi na mogućnost primene sistema za vizuelizaciju, kao i predložene korelacije za upravljanje radom gorionika i praćenje njegovog rada.
The EU countries have accepted, and thus practically Serbia, to target for the share of renewable energy consumed, should be at least 32% by 2030. Among the renewable energy sources, biogas holds the important place. The presence of CO2 in biogas, decreases the fuel calorific value, flame temperature, and velocity, worsens flame stability, affects emission of pollutants and finally the flame is extinguished. The variable content of CO2 in fuel makes control of combustion more difficult and affects the performance of combustion devices. The subject of this dissertation is an investigation of the effects of fuel type: biogas, methane and propane, the content of CO2 in fuel, air equivalence ratio and the blade angle of swirl burner on position and geometry of turbulent, kinetic flame, making use of a commercial digital camera's CCD sensor fitted with an optical filter for CH* chemiluminescence visualization and the software for image processing. For the experimental investigation a purpos
...
ely built swirl burner is used with a prepared fuel and air mixture, burning in the open space. The results show that the CH* chemiluminescence the intensity of propane is about twice as the intensity of biogas and methane. All the tested fuels reacted in a similar way on the CO2 content in fuel. The effect of air equivalence ratio on the CH* chemiluminescence intensity, flame position, and the flame shape is very pronounced, while the impact of CO2 content is much smaller. The correlations were established between the CH* chemiluminescence intensity, the position and flame shape and the air equivalence ratio and the CO2 content in fuel. It is shown that using the proposed optical method for flame visualization and measurements of the relative CH* chemiluminescence intensity, it is possible to identify changes in fuel quality, the CO2 content in fuel and changes of the air equivalence ratio. The flame visualization and the proposed correlations can be used to monitor and control of a burner.
Faculty:
Универзитет у Београду, Машински факултет
Date:
20-07-2020
Keywords:
Sagorevanje biogasa / Biogas combustion / kinetički vrtložni plamen / CH* hemiluminescencija / vizuelizacija plamena / komercijalna CCD kamera / premixed swirling flame / CH* chemiluminescence / flame imaging / commercial CCD camera