Priprema i karakterizacija nanokompozita polimlečne kiseline i silicijum (IV) oksida namenjenog za pakovanje hrane
Preparation and characterization of nanocomposites based on polylactic acid and silica nanoparticles for food packaging application
Author
Radusin, Tanja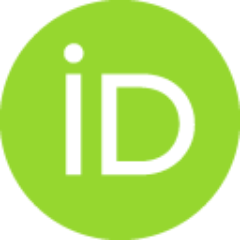 Mentor
Pilić, Branka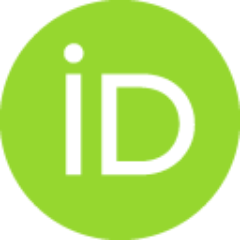 Committee members
Lazić, Vera
Pilić, Branka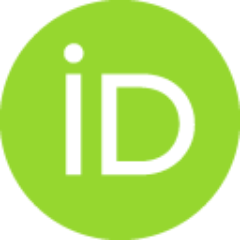 Tomović, Vladimir
Kevrešan, Žarko
Ristić, Ivan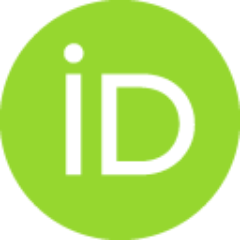 Abstract
Poli(mlečna kiselina) (PLA) predstavlja jedan od najpopularnijih komercijalnih biorazgradivih polimera. Iako može da zameni neke od najčešće korišćenih sintetskih polimera, neka njegova svojstva (loša barijerna, termička i mehanička) još uvek predstavljaju prepreku u široj primeni, posebno za pakovanje hrane. Jedan od najsavremenijih načina prevazilaženja nedostataka u svojstvima biopolimera predstavljaju nanotehnologije. U ovom radu ispitan je uticaj dodatka različitih koncentracija hidrofobnih nanočestica silicijum (IV) oksida (od 0.2 mas.% do 5 mas.%) pripremom uzoraka u rastvoru, i rastopu na toplotna, mehanička, i barijerna svojstva PLA. Morfološke karakteristike uzoraka nanokompozita snimljene su pomoću skenirajuće elektronske mikroskopije (SEM). Ostvarena je izuzetno dobra disperzija i distribucija hidrofobnih čestica silicijum (IV) oksida koje su u malim udelima dodavane u poli(mlečnu kiselinu). Dobra disperzija i distribucija hidrofobnih čestica silicijum (IV) oksida ostvarena
...
je kako pripremom nanokompozita metodom u rastvoru, tako i metodom u rastopu. Toplotna svojstva PLA i pripremljenih nanokompozita proučavana su primenom diferencijalnog skenirajućeg kalorimetra (DSC), dok je stepen kristalnosti određen rasipanjem X zraka pod širokim uglom(WAXD). Mehanička svojstva su ispitivana da bi se odredio uticaj dodatka nanočestica SiO2 na prekidnu čvrstoću i izduženje čistog PLA. Iako su prilikom pripreme materijala metodom u rastvoru, poboljšanja mehaničkih i barijernih svojstava postignuta pri udelima silicijum (IV) oksida u rasponu od 0,2 do 5 mas.%, najznačajnija poboljšanja postignuta su za najmanje udele nanočestica (0,2 mas.% i 0,5 mas.%). Poboljšanja mehaničkih i barijernih svojstava nanokompozita, primenjenih metodom u rastopu, su registrovana i za udele silicijum (IV) oksida od 0,2 do 3 mas.%. Takođe je ispitana mogućnost primene pripremljenog nanokompozita na osnovu poli(mlečne kiseline) i silicijum (IV) oksida za pakovanje prehrambenih proizvoda na primeru pakovanja svežeg svinjskog mesa (M. longissimus thoracis et lumborum). Ispitivanjem uticaja materijala za pakovanje svežeg mesa u vakuumu, na parametre tehnološkog (pH, boja), senzorskog, i mikrobiološkog kvaliteta mesa, utvrđeno je da su PLA kao i nanokompoziti na osnovu PLA sa različitim udelima silicijum (IV) oksida, pogodni za vakuum pakovanje i skladištenje svežeg svinjskog mesa.
Poly(lactic acid) presents one of the most popular bio-polymers for diverse applications. However, the use of PLA as food packaging material is limited due to poor barrier and mechanical properties. These properties could be improved by incorporation of nanoparticles into polymer matrix. In this work neat PLA films and PLA films with different percentage of hydrophobic fumed silica nanoparticles (0,2 wt.% to 5 wt.%) were prepared by solution casting and melt blending methods. Several procedures were used to characterize the influence of different silica content on dispersion (SEM), crystalline behavior (WAXD), thermal stability (DSC, TGA), mechanical and barrier properties. It is shown that the applied techniques and selection of specific hydrophobic spherical nanofiller provide a good dispersion and distribution of silica nanoparticles in poly(lactic acid) for both film preparation methods. Characteristics of films prepared by solution casting method showed improvements in mechanical
...
and barrier properties for all loadings of nanofiller but the most significant improvements were achieved for lowest silica content (0,2 wt.% and 0,5 wt.%) The improvements in material characteristics (mechanical and barrier) for melt blending method were also achieved (for concentrations from 0,2 wt.% to 3 wt.%). After film preparation, selected cuts of M. longissimus thoracis et lumborum were packed in prepred films of polymer nanocomposites, and the shelf-life characterisation was conducted on technological, sensory and microbiological paramethers of quality. After shelf-life characterisation it can be concluded that polymer nanocomposites based on PLA and silica nanoparticles could be used for packaging od fresh pork meat in vacuum.
Faculty:
Универзитет у Новом Саду, Технолошки факултет
Date:
13-07-2015
Projects:
Keywords:
Poli(mlečna kiselina) / Poly(lactic acid) / hidrofobne nanočestice silicijum (IV) oksida / polimerni nanokompoziti / pakovanje hrane / hydrophobic silica nanoparticles / polymer nanocomposites / food packaging