Farmakološke, toksikološke i biohemijske osobine preparata gljive Coprinus comatus
Pharmacological, toxicological and biochemical properties of Coprinus comatus mushroom preparation
Author
Stilinović, Nebojša
Mentor
Rašković, Aleksandar
Committee members
Sabo, Ana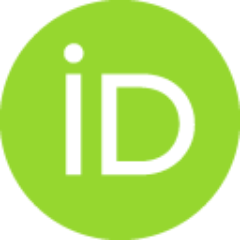 Mikov, Momir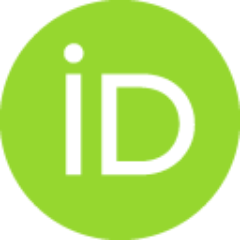 Popović, Mira
Lalošević, Dušan
Milovanović, Dragan

Abstract
Pomoćna lekovita sredstva, gde bi spadale i gljive, mogu značajno da umanje rizik od nastanka dijabetesa, da ga odlože ili da umanje njegove posledice. Pregledom savremene literature se uočava potencijal gljive Coprinus comatus da pomogne u regulisanju nivoa glukoze u krvi. S obzirom da su u Srbiji dostupni komercijalni preparati, postojala je potreba za detaljnim ispitivanjem farmakoloških i toksikoloških osobina gljive Coprinus comatus. Cilj ovog istraživanja je bio da se utvrdi: 1) uticaj preparata gljive Coprinus comatus na glikemiju, histološke karakteristike endokrinog pankreasa i parametre toksičnosti kod ispitivanih životinja; 2) protektivno delovanje preparata gljive Coprinus comatus kod životinja izloženih oksidativnom stresu. Vodena suspenzija gljive Coprinus comatus se primenjivala eksperimentalnim životinjama u tri različite doze (0,835 g/kg; 1,67 g/kg i 3,34 g/kg) i tokom tri vremenska intervala svakodnevno (7, 21 i 42 dana). Za ispitivanje uticaja gljive Coprinus comatus
...
na glikemiju životinja korišćeni su adrenalinski test, test oralnog podnošenja glukoze i indukcija trajne hiperglikemije aloksanom. Od biohemijskih parametara u serumu je određivana koncentracija lipida, uree i kreatinina i enzimska aktivnost aspartat i alanin aminotransferaze. Antioksidantna aktivnost gljive Coprinus comatus je određivana i in vitro i in vivo testovima. Nakon žrtvovanja životinja, tkivo jetre i bubrega bojeno je standardnom hematoksilin i eozin metodom, a pankreasno tkivo imunohistohemijskom metodom. Poredeći promenu telesne mase, vidi se da je ona najmanja u grupi životinja koja je dobijala gljivu u najvećoj dozi. Prateći hipoglikemijski efekat gljive, kod 42-dnevnog tretmana je uočena dozna zavisnost. Ako se uzme u obzir histološki izgled Langerhansovih ostrvaca dobija se potvrda rezultata određivanja koncetracije glukoze u krvi životinja sa aloksanskim dijabetesom. Sedmodnevni tretman gljivom C.comatus u dozi od 3,34 g/kg je doveo do značajnog sniženja koncentracije ukupnog holesterola kod životinja sa aloksanskim dijabetesom. Takođe, analizom HDL frakcije holesterola je uočen pozitivan efekat tretmana gljivom C.comatus. Iako je u većini eksperimentalnih grupa tretman gljivom uspeo da spreči porast serumske koncentracije aminotransferaza uzrokovan primenom ugljentetrahlorida, do statistički značajne promene je došlo samo u koncentraciji alanin aminotransferaze grupa 7-dnevnog tretmana. Iako se u literaturi navodi da se kod dijabetičnih životinja, nakon nekoliko nedelja od indukcije dijabetesa, patohistološkim pregledom mogu uočiti promene u glomerulima i mezengijalnom matriksu bubrega, takve nisu uočene niti kod jedne životinje u ovom ogledu. Biohemijski parametri su pokazali da je ipak došlo do oštećenja bubrega kod životinja sa aloksanskim dijabetesom i da je tretman gljivom u određenoj meri uspeo da ublaži ovaj poremećaj. Potvrda visokog antioksidativnog kapaciteta, prvobitno utvrđena DPPH i FRAP testom i određivanjem sadržaja ukupnih fenola, je dobijena i in vivo testovima. Na osnovu rezultata istraživanja može se zaključiti da primena preparata gljive Coprinus comatus: smanjuje prirast telesne mase, ublažava poremećaj homeostaze glukoze, štiti od reaktivnih kiseoničnih vrsta, ubrzava obnovu β ćelija, utiče povoljno na lipidni status i ne izaziva toksične promene u krvi, na jetri i bubrezima ispitivanih životinja.
Natural health products, including mushrooms, can significantly reduce risk of developing diabetes, to postpone it or to reduce its consequences. A contemporary literature indicates to great potential of Coprinus comatus mushroom to help in regulation of blood glucose level. Considering that commercial products are available in Serbia, there was a need for more detailed pharmacological and toxicological investigation of Coprinus comatus mushroom. The aim of research was to determine: 1) influence of Coprinus comatus mushroom on glycaemia, endocrine pancreas histological features and toxicological parameters of experimental animals; 2) protective action of Coprinus comatus mushroom with animals exposed to oxidative stress, Coprinus comatus mushroom water suspension was administered to experimental animals in three different doses (0,835 g/kg; 1,67 g/kg and 3,34 g/kg) and during three time intervals every day (7, 21 and 42 days), Adrenalin test, oral glucose tolerance test and hypergly
...
caemia induction with alloxan were used to determine Coprinus comatus influence on giycaemia in animals, Also, serum lipid, urea, creatinine concentration and enzymatic activity of aspartate and alanine aminotransferase were determined. The antioxidant activity of Coprinus comatus mushroom was determined by using both in vitro and in vivo tests, After animals' sacrificing, liver and kidney tissues were dyed using standard hematoxylin eosin method, while pancreas tissue using immunohistochemical method. Comparing body weight gain, it can be seen that the smallest change was in group of animals treated with the highest mushroom dose. Dose dependent hypoglycaemic effect was noticed in a 42-days mushroom treatment. Considering histological appearance of Langerhans islets confirmation of blood glucose concentration in alloxan diabetic animals was obtained. Seven days' treatment of C.comatus mushroom in dose of 3,34 g/kg led to a significant total cholesterol decrease in alloxan diabetic animals. Also, by HDL cholesterol fraction analysis positive effect of C. comatus mushroom treatment was noticed. Mushroom treatment succeeded n preventing serum aminotransferases increase in majority of experimental groups. Only by measuring concentration of alanine aminotransferase in seven days' treatment group of animals, statistically significant change was obtained. Though it was stated in the literature that pathohistological examination can show changes in glomeruls and mesangial matrix in kidneys of diabetic animals, those changes were not found in animals in this experiment. Biochemical parameters showed that, after all, there were still kidney damage in alloxan diabetic animals and :hat mushroom treatment alleviated this disorder in a certain degree. The confirmation of high .lntioxidant capacity, primarily determined by DPPH and FRAP tests and total phenolic content measurement, was reached using in vivo tests, as well, Based on research results it can be concluded that administration of Coprinus comatus mushroom preparation: lowers body weight gain, alleviates glucose homeostasis disorder, protects from reactive oxygen species, accelerates q cells regeneration, affects positively on lipid profile and does not cause toxic changes in blood, liver and kidneys of experimental animals.
Faculty:
University of Novi Sad, Faculty of Medicine
Date:
13-05-2014
Keywords:
coprinus / Coprinus / eksperimentalni dijabetes melitus / test oralnog podnošenja glukoze / hipoglikemijski agensi / oksidativni stres / Diabetes Mellitus, Experimental / Glucose Tolerance Test / Hypoglycemic Agents / Oxidative Stress