Rodna dihotomija u diskursu onlajn medija
Gender dichotomy in online media discourse Гендерная дихотомия в дискурсе онлайн медиa
Author
Radibratović, Emilija
Mentor
Filipović, Jelena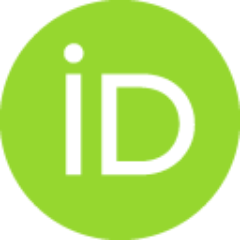 Committee members
Kuzmanović Jovanović, Ana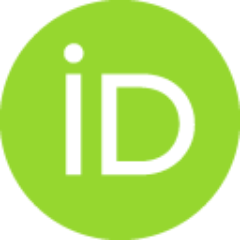 Vujadinović, Dragica

Abstract
Rodna dihotomija kao kulturni model koji diferencira muške i ženske društvene i jezičke kompetencije, uspostavljena u okviru tradicionalnih rodnih ideologija, analizirana je u diskursu onlajn digitalnih medija, u društvenopolitičkom kontekstu savremenog srpskog društva. Istraživanje je sprovedeno kvalitativnom metodom, interdisciplinarno i konstruktivistički, u teorijskim okvirima sociolingvistike i kritičke sociolingvistike, sociologije, antropologije, istraživanja medija i digitalne kulture, rodnih studija i feminističke lingvistike. Kao glavne analitičke metode primenjene su kritička analiza diskursa, koja je svojom društvenom i političkom orijentacijom usmeravala i na ekstralingvističke analize i transdisciplinarni iskorak, kao i multimodalna semiotika u odnosu na prirodu istraživačkog korpusa. Kritički pristup primenjen je i na određene teze istraživača i istraživačica u oblasti jezika, roda, društva i medija, kao i u istraživanju medijskog diskursa i društvenog stanja rodne nejed
...
nakosti. Analizom tekstova najposećenijih informativnih portala i "ženskih" digitalnih medija potvrđene su hipoteze prema kojima digitalni mediji, kao i njihove štampane preteče, reprodukuju i perpetuiraju utvrđene rodne dihotomije u srpskom društvu. Na lingvističkom i multimodalnom nivou digitalni mediji strateški nadograđuju tradicionalne rodne patrijarhalne ideologije obrascima novog biologizma i potrošačke kulture, pomoću multimodalnih tehnika i hiperveza kojima se učvršćuje sugestivnost paradigmatskih poruka. Interaktivnost ne podstiče rasprave u odnosu na rodno obeleženi diskurs tekstova, već omogućava reprodukciju rodnih ideologija koju mediji prenose iz javnog diskursa. Rodne dihotomije se dijalektički reprodukuju u zatvorenom krugu koji čine institucije, mediji i informaciono društvo.
The gender dichotomy as a cultural model that differentiates male and female social and linguistic competences, established within traditional gender ideologies, has been analyzed in the discourse of online digital media, in the sociopolitical context of the contemporary Serbian society. The research was conducted by using a qualitative method, using interdisciplinary and constructivist approaches; the research was conducted within the theoretical framework of sociolinguistics and critical sociolinguistics, sociology, anthropology, media and digital culture research, gender studies and feminist linguistics. Critical discourse analysis focused on extralinguistic analyses and transdisciplinary approach, through its social and political orientation, as well as multimodal semiotics in relation to the nature of the research corpus, were applied as main analytical methods. The critical approach has also been applied to specific theses of researchers in the fields of language, gender, society
...
and media, as well as to the study of media discourse and the social context of gender inequality. The analysis of the texts of the most visited news portals and "women's" digital media confirmed the hypotheses according to which digital media, as well as their printed precursors, reproduce and perpetuate established gender dichotomies in the Serbian society. At the linguistic and multimodal levels, digital media strategically upgrade traditional gender patriarchal ideologies with patterns of new biologism and consumer culture, using multimodal techniques and hyperlinks that reinforce the suggestiveness of paradigmatic messages. Interactivity does not encourage discussions in relation to the gender-marked discourse of the texts, but rather enables the reproduction of gender ideologies transmitted by the media from the public discourse. Gender dichotomies are dialectically reproduced in a closed circle made up of institutions, media and the information society.
Faculty:
University of Belgrade, Faculty of Philology
Date:
24-12-2020
Keywords:
rod / discourse / mediji / jezičke rodne ideologije / kritička analiza diskursa / multimodalna semiotika / gender / media / language gender ideologies / critical discourse analysis / multimodal semiotics