Razvoj modela ekološkog upravljanja na nacionalnom nivou integrisanjem metoda procene rizika
Development of a national level environmental management model by integrating methods of risk assessment : doctoral dissertation
Author
Ćirović, Marko
Mentor
Petrović, Nataša
Committee members
Levi-Jakšić, Maja
Vujošević, Mirko
Makajić-Nikolić, Dragana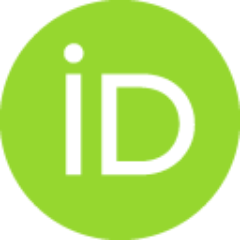 Milanović, Dragan D.

Abstract
Predmet doktorske disertacije je razvoj modela ekološkog upravljanja na nacionalnom nivou, integrisanjem metoda za procenu rizika, čime bi se stvorila podrška u odlučivanju na nacionalnom nivou u kreiranju zakona, politika regulativa i nacionalnih strategija, ali i omogućilo unapređenje upravljanja ekološkim rizicima na nacionalnom nivou. Takođe model treba da omogući holistički pristup pri proceni ekoloških rizika, uzimajući u obzir, nekada zanemarivane faktore rizika kao što su percepcija ekoloških rizika od strane šire javnosti, kao i sklonost ka ekološkom riziku različitih činilaca društva, od pojedinaca, organizacija i drugih društvenih grupacija. Model ekološkog upravljanja na nacionalnom nivou koji integriše metode procene rizika (Model EUnNN-IMPR) predstavljen u ovoj disertaciji se zasniva na hibridnom pristupu odnosno na korišćenju kvalitativnih i kvantitativnih metoda procene rizika u rangiranju promenljivih ekoloških rizika i rizika po životnu sredinu, čime se daje podrška o
...
dlučivanju pri određivanju prioriteta ciljeva ekološkog upravljanja. Cilj primene ovog modela je ukazivanje na kritične oblasti ekološkog upravljanja na nacionalnom nivou te davanje pravaca za definisanje strateških prioriteta za rešavanje ekoloških problema i zaštitu životne sredine. Jedna od koristi korišćenja takvog modela se ogleda u rezultatima primene modela ekološkog upravljanja na nacionalnom nivou koji se odnose na poboljšanje kvaliteta stanja životne sredine i zdravlja ljudi jedne zemlje, usled određivanja prioriteta pri ostvarivanju ciljeva ekološkog upravljanja zasnovanih na rangiranim ekološkim rizicima i rizicima po životnu sredinu uz uključivanje javnosti ne samo u proces percepcije i ocene rizika, već i u proces donošenja ekoloških odluka, čime se unapređuje podrška za 6 uspostavljanje transparentne i efektivne nacionalne politike i strategija zaštite životne sredine zemlje.
The subject of the doctoral dissertation is the development of a model of environmental management at the national level by integrating risk assessment methods, which would support decision-making at the national level in the creation of laws, policies and national strategies, as well as improve the management of environmental risks at the national level. The model should also enable a holistic approach to the environmental risk assessment, taking into account sometimes previously neglected risk factors such as the perception of environmental risks by the general public, as well as the propensity for environmental risk of different participants of society, from individuals, organizations to other social groups. The environmental management model at the national level that integrates risk assessment methods presented in this dissertation is based on a hybrid approach, that is, using qualitative and quantitative risk assessment methods in ranking variable environmental and ecological ris
...
ks, thereby supporting decision-making in prioritizing environmental management objectives. The purpose of the implementation of this model is to identify critical areas of environmental management at the national level and to provide directions for defining strategic priorities for solving environmental problems and environmental protection. One of the benefits of using such a model is reflected in the results of the implementation of environmental management model at a national level that relate to improving the quality of the environment and human health of a country, by setting priorities in achieving environmental management objectives based on ranked 8 environmental and ecological risks and by involving the public, not only in the process of risk perception and assessment, but also in the environmental decision-making process, thereby enhancing support for the establishment of a transparent and effective national policy and strategies for environmental protection of a country.
Faculty:
Универзитет у Београду, Факултет организационих наука
Date:
04-03-2020
Keywords:
ekološko upravljanje / environmental management / ecological management / risk assessment / risk assessment methods / management models at the national-level / environmental risk management / ekološki menadžment / procena rizika / metode procene rizika / modeli upravljanja na nacionalnom nivou / upravljanje ekološkim rizikom