Predviđanje uspešnosti organizacionih promena kvantitativnim Bekard i Harisovim modelom
Predicting an organizational change success using quantitative Beckhard and Harris's change model
Author
Tornjanski, Vesna Ž.
Mentor
Čudanov, Mladen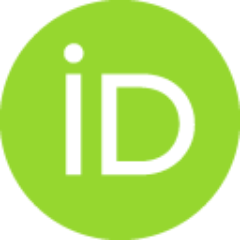 Committee members
Jaško, Ondrej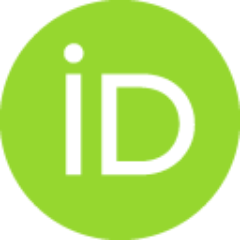 Janićijević, Nebojša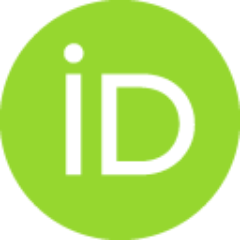 Abstract
Zapažena niska stopa uspešnosti organizacionih promena, složeno i neizvesno poslovno okruženje nameću rastuću potrebu za preispitivanjem, razvojem, integracijom i usvajanjem odgovarajućih pristupa, modela, alatki i softverskih rešenja u oblasti upravljanja organizacionim promenama, kako bi se stvorila očekivana vrednost za poslovanje. U lepezi problema sa kojima se menadžeri suočavaju danas, otvara se i značajno pitanje predviđanja uspešnosti organizacionih promena koje se, u najvećoj meri, zasniva na subjektivnim procenama, što predstavlja značajan hendikep prilikom upravljanja promenama u turbulentnom i neizvesnom okruženju, punom značajnih transformacija. Takav hendikep može da proizvede nenadoknadive gubitke za organizaciju. Imajući to u vidu, centralni problem koji se razmatra u ovom radu je ispitivanje mogućnosti predviđanja uspešnosti organizacionih promena kvantifikacijom Bekard i Harisovog modela. Konceptualni Bekard i Harisov model ne sadrži razrađene komponente merenja i kon
...
trole, koji predstavljaju ključ za upravljanje organizacionim promenama, iz čega se pojavila potreba za daljim ispitivanjem modela. Ova studija ima dvostruki cilj. Naučni cilj ovog istraživačkog poduhvata je proširenje i produbljivanje saznanja u oblasti upravljanja organizacionim promenama uspostavljanjem veza i kauzalnih odnosa u modelu, kojima se ispituje uspešnost organizacionih promena. Očekivani nivo saznanja je da se dostigne nivo klasifikacije i objašnjenja. Klasifikacija ima za cilj da pronađe eksplicitna obeležja proučavanog fenomena na osnovu kojih se može doći do najvećih koristi za dalju spoznaju. Naučno objašnjenje ima za cilj da objasni fenomen istraživanja utvrđivanjem povezanosti sa relevantnim varijablama, kao i da istraži uzroke koji mogu dovesti do zaključaka uzročno-posledičnih odnosa na konačan ishod koji u ovoj studiji predstavlja predviđanje uspešnosti organizacionih promena. Studija ima nameru da omogući kvantitativno predviđanje u oblasti upravljanja organizacionim promenama, koje je, pre formalizacije merenja, u najvećoj meri zasnovano na neodrživom pristupu u čijoj osnovi leži subjektivna individualna procena.
Notable low success rate of organizational changes, complex and uncertain business environment imposes a growing need for examing, developing, integrating and adopting appropriate approaches, models, tools and software solutions in the area of organizational change management aiming at creating an expected value for business. In addition to the challenges managers are faced with nowadays, significant issue refers to prediction of organizational change success, that is to a great extend founded on subjective assessments, and as such represents a major limitation to managing change process in today's highly turbulent and uncertain business environment, characterized by significant transformations. With that in mind, it represents key concern that can create irreparable costs for an organization. Taking all into account, the central problem that the dissertation considers is to examine the possibility of predicting an organizational change success using quantitative Beckhard and Harris's
...
model. The conceptual Beckhard and Harris's model does not contain elaborated components of measurement and control that represent key dimensions for organizational change management, resulting in the need for further model verification. This study has twofold objective. The scientific objective of this research paper is to extend and deepen theoritical fund in the organizational change management area by establishing correlations and causal relationships in the model, examining the prediction of organizational change success. The expected level of cognition is to achieve the degree of classification and explanation. The degree of classification aims at finding explicit characteristics of the research phenomenon, based on which greatest value can be achieved in further intellection. The degree of scientific explanation aims to explain research phenomenon by determining the relationship among relevant variables, as well as to explore the causality that can result into conclusions of the cause-and-effect relationship of an organizational change success. The study intends to provide a quantitative prediction model in the area of organizational change management, that is mostly designed at an unappropriate approach refferring to subjective individual assessment, before formalizing the measurement construct.
Faculty:
Универзитет у Београду, Факултет организационих наука
Date:
14-01-2020
Keywords:
Bekard i Harisov model / Beckhard and Harris model / upravljanje organizacionim promenama / kvantitativni pristup / predviđanje uspešnosti organizacionih promena / empirijsko istraživanje / merenje uspešnosti organizacionih promena / organizational change management / quantitative approach / predicting an organizational change success / empirical research / measurement of organizational change success