Savremene metode ekstrakcije očajnice (Marrubium vulgare L.) i sušenje odabranih ekstrakata, hemijski sastav i biološke aktivnosti
Contemporary methods of extraction of white horehound (Marrubium vulgare L.) and drying of selected extracts, chemical composition and biological activities
Author
Gavarić, Aleksandra
Mentor
Vidović, Senka
Committee members
Zeković, Zoran
Vidović, Senka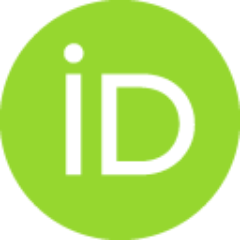 Vladić, Jelena
Jovanović-Lješković, Nataša

Abstract
U okviru ove disertacije ispitane su mogućnosti primene savremenih metoda za dobijanje tečnih ekstrakata (ultrazvučna ekstrakcija, mikrotalasna ekstrakcija i ekstrakcija subkritičnom vodom) i lipofilnih ekstrakata (ekstrakcija superkritičnim ugljendioksidom) bogatih polifenolima iz nadzemnog dela očajnice (Marrubium vulgare L.). Tečni ekstrakti su optimizovani primenom eksperimentalnog dizajna i metode odzivne površine, i podvrgnuti su spray drying tehnici sušenja. Tečni i suvi ekstrakti su detaljno ispitani po pitanju hemijskog sastava i biološke aktivnosti, antimikrobne i in vitro antihiperglikemijske aktivnosti. Za svaku od navedenih ekstrakcionih tehnika ispitan je uticaj glavnih parametara: ultrazvučna ekstrakcija (temperatura, vreme ekstrakcije i snaga ultrazvuka), mikrotalasna ekstrakcija (koncentracija etanola, vreme ekstrakcije i snaga mikrotalasa) i ekstrakcija subkritičnom vodom (temperatura, vreme ekstrakcije i koncentracija HCl u ekstragensu). Kod tečnih ekstrakata dobijen
...
ih ultrazvučnom i mikrotalasnom ekstrakcijom na optimizovanim uslovima utvrđeno je prisustvo hlorogenske kiseline i kvercetina koji nisu detektovani u maceratima. Ispitana je antimikrobna aktivnost oba ekstrakta i utvrđeno da je B. cereus najosetljiviji bakterijski soj, dok je u slučaju kvasaca S. cerevisiae posebno osetljiv na oba ekstrakta. Pored ove aktivnosti ispitana je i in vitro antihiperglikemijska aktivnost oba ekstrakta prema α-amilazi i α-glukozidazi, pri čemu ultrazvučni ekstrakt pokazuje veću antihiperglikemijsku aktivnost (50,63% inhibira α-amilazu i 48,67% inhibira α-glukozidazu) što se potencijalno može objasniti prisustvom hlorogenske kiseline (33,11 μg/mL) i kvercetina (34,88 μg/mL). U subkritičnom ekstraktu, dobijenom na optimalnim uslovima, detektovano je jedino prisustvo hidroksi metilfurfurala usled čega ovaj ekstrakt nije podvrgnut ispitivanju antimikrobne i antihiperglikemijske aktivnosti. U cilju ekstrakcije lipofilnih komponenata M. vulgare primenjene su destilacija etarskog ulja (0,05%), Soxhlet ekstrakcija (3,23%) i ekstrakcija superkritičnim ugljendioksidom na pritiscima 100, 200 i 300 bar i temperaturama 40, 50 i 60 °C. Najdominantnija komponenta u svim dobijenim superkritičnim ekstraktima je hemotaksonomski marker marubiin koji nije identifikovan u Soxhlet ekstraktu. Tečni ekstrakti dobijeni ultrazvučnom i mikrotalasnom ekstrakcijom na optimizovanim uslovima i macerat su osušeni spray drying tehnikom (uz dodatak 10 i 50% maltodekstrina) u cilju dobijanja stabilnije forme suvog ekstrakta. Suvim ekstraktima su određene najznačajnije fizičke osobine i hemijski sastav kao i antimikrobna i antihiperglikemijska aktivnost kako bi se procenila mogućnost njihove inkorporacije u funkcionalnu hranu, dijetetske suplemente ili u formulaciji različitih gotovih proizvoda koji se primenjuju preventivno ili radi poboljšanja zdravlja ljudi.
Within the scope of this dissertation, the possibilities of applying modern methods for obtaining liquid (ultrasonic extraction, microwave extraction and subcritical water extraction) and lipophilic extracts (extraction with supercritical carbon dioxide) rich in polyphenols from the aboveground part of white horehound (Marrubium vulgare L.) were examined. Liquid extracts were optimized using an experimental design and response surface method, and subjected to spray drying. Liquid and dry extracts have been extensively examined for their chemical composition and biological activity, antimicrobial and in vitro antihyperglycaemic activities. For each of these extraction techniques, the influence of the main parameters was examined: ultrasonic extraction (temperature, extraction time and ultrasound power), microwave extraction (ethanol concentration, extraction time and microwave power) and subcritical water extraction (temperature, extraction time and HCl concentration in the extractant).
...
Liquid extracts obtained by ultrasonic and microwave extraction under optimized conditions revealed the presence of chlorogenic acid and quercetin, which were not detected in macerates. The antimicrobial activity of both extracts was examined and B. cereus was found to be the most sensitive bacterial strain, whereas in the case of yeast S. cerevisiae was particularly sensitive to both extracts. In addition to this activity, the in vitro antihyperglycaemic activities of both extracts against α-amylase and α-glucosidase were investigated, with ultrasound extract showing higher antihyperglycemic activity (50.63% inhibited α-amylase and 48.67% inhibited α-glucosidase) which could potentially be explained by the presence of chlorogenic acid (33.11 μg/mL) and quercetin (34.88 μg/mL). In the subcritical extract, obtained under optimal conditions, only the presence of hydroxy methylfurfural was detected, and this extract was not subjected to antimicrobial and antihyperglycemic activity. For the extraction of lipophilic components of M. vulgare, distillation of essential oil (0.05%), Soxhlet extraction (3.23%) and extraction with supercritical carbon dioxide at pressures of 100, 200 and 300 bar and at temperatures of 40, 50 and 60 ° C were applied. The most dominant component in all the supercritical extracts obtained is the chemotaxonomic marker marubiin, which was not identified in the Soxhlet extract. The liquid extracts obtained by the ultrasound and microwave extraction under optimized conditions and the macerate were spray dried (with the addition of 10 and 50% maltodextrin) to obtain a more stable form of the dry extract. Dry extracts underwent determination of the most important physical properties and chemical composition as well as antimicrobial and antihyperglycemic activities to evaluate their incorporation into functional foods, dietary supplements or in the formulation of various finished dosage forms that are administered preventively or to improve human health.
Faculty:
University of Novi Sad, Faculty of Technology
Date:
11-12-2020
Projects:
Keywords:
Marrubium vulgare / Marrubium vulgare / ekstrakcija superkritičnim ugljendioksidom / ekstrakcija subkritičnom vodom / mikrotalasna ekstrakcija / ultrazvučna ekstrakcija / spray drying tehnika sušenja / antioksidativna aktivnost / antimikrobna aktivnost / antihiperglikemijska aktivnost / supercritical extraction / subcritical extraction / microwave assisted extraction / ultrasound assisted extraction / spray drying / antioxidant activity / antimicrobial activity / antihyperglycemic activity