Perkolacioni procesi pri polimerizaciji olefina pomoću jedinjenja prelaznih metala
Percolation Processes in Olefin Polymerization with Transition Metals
Author
Pilić, Branka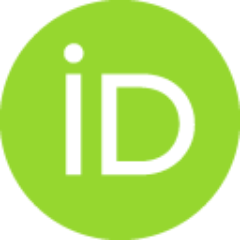 Mentor
Stoiljković, Dragoslav
Committee members
Jovanović, Slobodan
Stoiljković, Dragoslav
Radičević, Radmila

Abstract
Prema postojećem tumačenju Ziegler-Natta polimerizacije, smatra se da se prekursor prelaznog metala (Mt) aktivira pomoću alkila metala, a da se rast polimernog lanca ostvaruje umetanjem monomera između Mt i rastućeg polimernog lanca. Postoje mnoga neslaganja eksperimentalnih činjenica sa tumačenjem polimerizacije mehanizmom insertacije. U ovom radu predložen je novi mehanizam polimerizacije olefina pomoću jedinjenja prelaznih metala perkolacijom naelektrisanja (CPM): makromolekulski lanac nastaje polimerizacijorm grozda monomera (nM) koji je adsorbovan na nosaču (S) između dva adsorbovana prelazna metala, jednog u višem (Mt+4), a drugog u nižem oksidacionom stanju (Mt+2): ( Mtn+1...nM...Mtn+1)/S →(MtnMtn)/S + polimer. Novi mehanizam polimerizacije perkoracijom naelektrisanja potvrđen je eksperimentalnim podacima, matematičkim proračunima i kompjuterskim simulacijama. U radu je prvo ukazano na značaj dosadašnjih istraživanja i dat je prikaz pojedinih eksperimentalnih činjenica koje potv
...
rđuju perkolacioni model polimerizacije. Po principu Monte-Carlo simulacija, napravljen je novi specijalni kompjuterski program "Lattice" koji omogućuje simulaciju polimerizacije olefina pomoću CPM. U radu je dat detaljan opis kompjuterskog programa "Lattice" i ojašnjeno je na koji način se eksperimentalni parametri prevode u parametre perkolacionog modela polimerizacije. Na osnovu matematičkog proračuna i kompjuterske simulacije (primenom teorije Kobozeva) predviđen je uticaj sadržaja prelaznog metala na nosaču na produktivnost metala i nosača, što je potvrđeno eksperimentalnim podacima. U radu je prikazano na koji način promene: tipa nosača, početne površinske koncentracije monomera, koncentracije prelaznim metala redosledu dodavanja reagujućih komponenti, utiču na grafiku brzina polimerizacije - vreme. Primenom perkolacionog modela polimerizacije objašnjene su eksperimentalne činjenice koje do sad nisu mogle biti potpuno objašnjene primenom mehanizma insertacije.
According the current explanation of Ziegler-Natta polymerization, transition metal (Mt) is activated by alkyl group and vacant orbital are formed. It is belived that polymer chain propagates by monomer insertion between Mt and growing polymer chain. It has also been known that by using existing insertion mechanism of the polymerization, some experimentally proved facts cannot be explained completely. In this paper new charge percolation mechanism (CPM) of olefin polymeiization by supported Mt complexes is presented: a macromolecular chain is formed polymerization of monomer cluster (nM) adsorbed at the support (S) between two immobilised Mt ions, one in the higher (Mt+4) and the other in the lower (Mt+2) oxidation state: ( Mtn+1...nM...Mtn+1)/S →(MtnMtn)/S + polymer. New CPM has been confirmed by published experimental data, by calculating and by computer simulation. First it has been clarified the signifigance of the existing experiment and some experimental facts wich are confrlmed
...
by CPM are shown. A special computer program "Lattice" has been developed to simulate olefin polymerization based on CPM using Monte Carlo procedure. In this work it is explanied how the polymerization parametar from real experiments are transfered to percolation and simulation parametars. The effects of thesurface concentration of active centres on metal productivities and support productivites has been predicted by the calculating and computer simulation (using catalytic theory of Kobozev) and confirmed by real experimental data. In this work it is also shown how the polymer structure and tipe of the curve polymerization rate/time depend on reaction conditions (Mt concentration, tipe of the support, Mt/S ratio, sequence of chemical components addition, time). At the end the experimental facts which couldn't have been explained completaly ty insertion mechanism are explanied using CpM.
Faculty:
Универзитет у Новом Саду, Технолошки факултет
Date:
12-01-2006
Keywords:
mehanizam polimerizacije / Polymerization Mechanism / transition Metal / Ziegler-Natta / Polyolefin / Percolation Processes / prelazni metal / Ziegler-Natta / poliolefini / perkolacioni procesi