Optimizacija indirektnog postupka proizvodnje hleba primenom savremenih biotehnoloških procesa
Optimization of indirect bread production procedure using contemporary biotechnological processes
Author
Mastilović, Jasna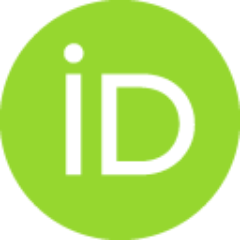 Mentor
Popov, Stevan
Committee members
Kaluđerski, Gavra
Žeželj, Milan
Pejin, Dušanka
Vukobratović, Roza
Popov, Stevan

Abstract
Apstrakt je obrađen tehnologijama za optičko prepoznavanje teksta (OCR). Težeći ka ostvarenju ušteda u kvascu, stabilnosti procesa, povoljnim reološkim svojstvima, kvalitetu hleba primerenom jugoslovenskom tržištu i poboljšanju svojstava hlebnog testa, sprovedena su istraživanja usmerena ka optimizaciji postupka proizvodnje predfaza indirektnog postupka proizvodnje hleba. Optimizacija je obuhvatila sastav podloge, procesne parametre proizvodnje i tehniku fermentacije. Razvijena su dva postupka automatizovane proizvodnje predfaza indirektnog postupka proizvodnje hleba pod kontrolisanim uslovima: jednostepeni i dvostepeni postupak. Oba postupka su ocenjana u pogledu tokova fermentacionih procesa za vreme proizvodnje, uticaja na svojstva hlebnog testa i uticaja na kvalitet hleba kao gotovog proizvoda na bazi kojih je data uporedna ocena razvijenih postupaka. Jednostepeni postupak je ocenjen kao pristupačniji u pogledu cene postrojenja i trajanja proizvodnog procesa, dok je dvostepenom pos
...
tupku data prednost u pogledu etekata na sastav dobijenih kvasova, uticaja na svojstva hlebnog testa, uticaja na kvalitet i održivost svežine hleba i stabilnost procesa. Utvrđena je mogućnost primene razvijenog dvostepenog postupka za revitalizaciju pivskog kvasca. Ispitivanjem reoloških svojstava dobijenih poluproizvoda - kvasova, utvrđeno je da se oni ponašaju kao pseudoplastični fluidi. Razradena su idejna rešenja postrojenja za primenu jednostepenog i dvostepenog postupka i izvršena je ocena ekonomske efikasnosti investiranja u primenu razvijenih postupaka u pekarama.
Abstract was processed by technology for Optical character recognition (OCR). Converging to the yeast savings, process stability, bread quality desired on Yugoslav market and improvement of bread dough properties, investigations, aimed to optimization of prephases production in indirect bread production procedure, were conducted. Optimization of substrate composition, process parameters and fermentation technigue was performed. Two processes of automated production of indirect bread production prephases under controlled conditions were developed: one step and two step process. Both processes were estimated concerning fermentation processes development during production, influence on bread dough properties and influence on bread, as final product, quality. Parallel evaluations of developed processes were performed on basis of obtained data. One step process was evaluated as more advantageous concerning plant price and production duration. Advantage was given to the two step process conc
...
erning the ettects on composition ot obtained sour dough, influence on bread dough properties, influence on bread quality and shelt life and process stability. The possibility ot application ot developed two step process for revitalization ot brewing yeast was established. Investigations of rheological properties ot obtained semiproduct - sour dough, proved their behavior according to the power low model. Draft projects of plants tor application ot one step and two step processes and estimation ot economical efficiencies ot their application in bakeries were worked out.
Faculty:
Универзитет у Новом Саду, Технолошки факултет
Date:
29-02-2000
Keywords:
hleb / bread / indirect production procedure / optimization / biotechnology / indirektni postupak proizvodnje / optimizacija / biotehnologija