Local methods for relational structures and their weak Krasneralgebras
Lokalnemetode za relacione strukture i njihove slabe Krasnerove algebre
Author
Pech, Maja
Mentor
Mašulović, Dragan
Committee members
Dolinka, Igor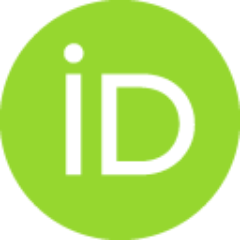 Tošić, Ratko
Rajnahrd, Pešel
Bošnjak, Ivica
Mašulović, Dragan

Abstract
In this thesis local methods are made available as a tool to study the unary parts of clones (or, equivalently, the weak Krasner algebras). Using the language of model theory and Galois connections we develop a link between homomorphism-homogeneous relational structures and local methods, via the notion of endolocality. The theoretical results that are obtained are used to develop a systematic theory for the classification of homomorphism-homogeneous relational structures.
U ovoj tezi su razvijene lokalne metode koje se mogu koristiti za izu- ˇcavanje unarnih delova klonova (ili, ekvivalentno, slabih Krasnerovih algebri). Koriˇs´cenjem jezika teorije modela i Galoovih veza uspostavljen je odnos izmedu homomorfizam-homogenih relacionih struktura i lokalnih metoda, preko pojma endolokalnosti. Dobijeni teoretski rezultati su upotrebljeni za razvoj sistematske teorije za klasifikaciju homomorfizam-homogenih struktura.
Faculty:
Универзитет у Новом Саду, Природно-математички факултет
Date:
22-05-2009
Keywords:
local methods / lokalne metode / relational structure / clone theory / Galois connections / endomorphismmonoids / weak Krasner algebras / homomorphism-homogeneity / Rosenberg relations / endolocality / one-point extension. / relacione strukture / teorija klonova / veze Galoa / monoidi endomorfizama / slabe Krasnerove algebre / homomorfizam-homogenost / Rozenbergove relacije / endolokalnost / proˇsirenje za jednu taˇcku.