Time series analysis and prediction using case based reasoning technology. Analiza i predviđanja toka vremenskih serija pomoću "case-based reasoning" -tehnologije
Analiza i predviđanje toka vremenskih serija pomoću "Case-BasedReasoning" tehnologije.
Author
Kurbalija, Vladimir
Mentor
Ivanović, Mirjana
Committee members
Budimac, Zoran
Racković, Miloš
Luković, Ivan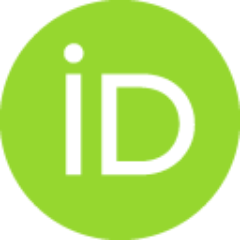 Ivanović, Mirjana

Abstract
This thesis describes one promising approach where a problem of time series analysis and prediction was solved by using Case Based Reasoning (CBR) technology. Foundations and main concepts of this technology are described in detail. Furthermore, a detailed study of different approaches in time series analysis is given. System CuBaGe (Curve Base Generator) - A robust and general architecture for curve representation and indexing time series databases, based on Case based reasoning technology, was developed. Also, a corresponding similarity measure was modelled for a given kind of curve representation. The presented architecture may be employed equally well not only in conventional time series (where all values are known), but also in some non-standard time series (sparse, vague, non-equidistant). Dealing with the non-standard time series is the highest advantage of the presented architecture.
U ovoj doktorskoj disertaciji prikazan je interesantan i perspektivan pristup rešavanja problema analize i predviđanja vremenskih serija korišćenjem Case Based Reasoning (CBR) tehnologije. Detaljno su opisane osnove i glavni koncepti ove tehnologije. Takođe, data je komparativna analiza različitih pristupa u analizi vremenskih serija sa posebnim osvrtom na predviđanje. Kao najveći doprinos ove disertacije, prikazan je sistem CuBaGe (Curve Base Generator) u kome je realizovan originalni način reprezentacije vremenskih serija zajedno sa, takođe originalnom, odgovarajućom merom sličnosti. Robusnost i generalnost sistema ilustrovana je realnom primenom u domenu finansijskog predviđanja, gde je pokazano da sistem jednako dobro funkcioniše sa standardnim, ali i sa nekim nestandardnim vremenskim serijama (neodređenim, retkim i neekvidistantnim).
Faculty:
University of Novi Sad, Faculty of Science
Date:
05-10-2009
Keywords:
Case-Based Reasoning / Case-Based Reasoning / Time Series Analysis / Time Series Forecasting / Analiza vremenskih serija / Predviđanjevremenskih serija
Related items
Showing items related by title, author, creator and subject.
Hadžiahmetović, Nina N.

(University of Belgrade, Faculty of Philosophy,

18-09-2018

)

Jeličić, Mladen

(University of Belgrade, Faculty of Law,

30-09-2016

)

Kovač-Orlandić, Milica

(University of Belgrade, Faculty of Law,

25-08-2018

)