Povezanost demografskih i socijalno-ekonomskih determinanti sa nejednakostima u zdravlju žena u Vojvodini
The association of demographic and socioeconomic determinants with inequalities in women's health in Vojvodina
Author
Milijašević, Dragana
Mentor
Mijatović-Jovanović, Vesna
Committee members
Ukropina, Snežana
Kvrgić, Svetlana
Janković, Janko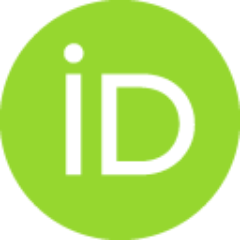 Šušnjević, Sonja
Harhaji, Sanja

Abstract
Socijalno-ekonomske nejednakosti u zdravlju jesu važan i stalan javnozdravstveni problem u svim evropskim zemljama. Nejednakost u zdravlju u većini društava podrazumeva da žene imaju manji pristup i kontrolu nad resursima za zaštitu svog zdravlja, kao i manje mogućnosti da budu uključene u odlučivanje o sopstvenom zdravlju. Svi navedeni aspekti u značajnoj meri utiču na zdravlje žena. Cilj ovog rada bio je da se proceni vulnerabilnost u zdravlju žena, korišćenje i razlike u korišćenju zdravstvene zaštite žena, kao i da se identifikuju najznačajnije determinante povezane sa nejednakostima u zdravlju žena. Doktorska disertacija predstavlja deo Istraživanja zdravlja stanovništva Srbije iz 2013. godine koje je sprovedeno od strane Ministarstva zdravlja Republike Srbije. Istraživanjem je obuhvaćeno 1.840 žena uzrasta 20 i više godina sa područja Vojvodine. Instrument istraživanja su bili upitnici konstruisani u skladu sa upitnikom Evropskog istraživanja zdravlja, a podaci o telesnoj masi, t
...
elesnoj visini i krvnom pritisku su dobijeni merenjem. Rezultati istraživanja su pokazali da je su najstarije žene u strukturi uzorka, (OR=9,64; 95%CI = [5,79-16,04]; p<0,001), žene nižeg nivoa obrazovanja (OR=2,96; 95%CI = [1,66-5,27]; p<0,001) i materijalnog stanja (OR=2,11; 95%CI = [1,40-3,17]; p<0,001) češće procenile svoje zdravlje kao loše. Kao prediktori lošeg zdravlja izdvojili su se i prisustvo depresije, hroničnih bolesti, izloženost stresu, pušenje, arterijska hipertenzija i slaba socijalna podrška. Istraživanje je potvrdilo postojanje značajnih nejednakosti u zdravlju žena u Vojvodini i identifikovalo najugroženiju kategoriju žena čime daje osnov za unapređenje postojećih i kreiranje novih javnozdravstvenih programa namenjenih ovoj vulnerabilnoj kategoriji.
Socio-economic inequalities in health are an important and constant public health problem in all European countries. Inequality in health in most societies means that women have less access to and control over resources to protect their health, as well as fewer opportunities to be involved in deciding on their health. All of these aspects significantly affect women's health. This study aimed to assess the vulnerability in women's health, the use and differences in the use of women's health care, as well as to identify the most important determinants associated with inequalities in women's health. The doctoral dissertation is a part of the Health Survey of the Population of Serbia from 2013, which was conducted by the Ministry of Health of the Republic of Serbia. The research included 1,840 women aged 20 and over from the area of Vojvodina. The research instrument was questionnaires constructed following the European Health Research Questionnaire, and data on body weight, body height an
...
d blood pressure were obtained by measurement. The results of the research showed that the oldest women in the sample structure, (OR = 9.64; 95% CI = [5.79-16.04]; p <0.001) had a lower level of education (OR = 2.96; 95%). CI = [1.66-5.27]; p <0.001) and material condition (OR = 2.11; 95% CI = [1.40-3.17]; p <0.001) had greater odds to perceived their health as poor. The presence of depression, chronic diseases, exposure to stress, smoking, arterial hypertension and weak social support also stood out as predictors of poor self-assessment of health. The research confirmed the existence of significant inequalities in women's health in Vojvodina and identified the most vulnerable category of women, thus providing a basis for improving existing and creating new public health programs for this vulnerable category.
Faculty:
University of Novi Sad, Faculty of Medicine
Date:
28-01-2021
Keywords:
zdravlje žena; socioekonomski faktori; dispariteti zdravstvene zaštite; vulnerabilne populacije; pravo na zdravlje; faktori rizika; stil života; javno zdravlje / Women's Health; Socioeconomic Factors; Healthcare Disparities; Vulnerable Populations; Right to Health; Risk Factors; Life Style; Public Health