Ka transcendentalnom zasnivanju javnog prava
Towards transcendental grounding of public right
Author
Govedarica, Jelena J.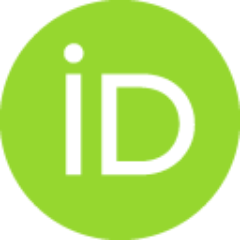 Mentor
Babić, Jovan
Committee members
Cekić, Nenad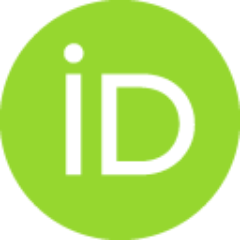 Dobrijević, Aleksandar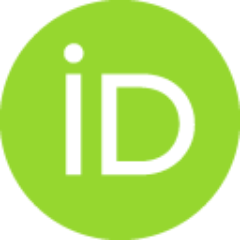 Draškić-Vićanović, Iva

Abstract
Ova studija nudi obuhvatnu interpretaciju Kantovih stavova o uslovima mogućnosti moralnog napretka i moralizacije čovečanstva, kao ostvarenja krajnje svrhe stvaranja prirode. Iako je vaspitanje pojedinaca i nacija uslov koji najviše doprinosi moralizaciji čovečanstva, njen jedini nužan uslov mogućnosti je transcendentalno zasnovano javno pravo. Takvo pravo zadovoljava uslove opšteg i nužnog važenja, jer se zasniva isključivo na slobodi. U tom smislu moralni napredak čovečanstva zahteva strogo ograničavanje samovolje ljudi putem apriornih juridičkih principa i učestaliju determinaciju njihove volje samom predstavom moralnog zakona. Osnovna teza studije jeste da juridička sloboda čovečanstva može u potpunosti biti garantovana ukoliko se uspostavi svetska federativna republika, dok se etička sloboda čovečanstva osvaja kroz stalnu borbu sa radikalnim zlom, koja ima više izgleda na uspeh ako ljudi osnuju carstvo vrline, pa je ostvarenje krajnje svrhe stvaranja prirode zamislivo te
...
k pod pretpostavkom konstitucije svetske juridičke i etičke države. Povrh toga, studija pruža detaljan prikaz najvažnijih ideja Kantove filozofije javnog prava, kako transcendentalnih, tako i empirijskih principa. Uloga empirijske pravne i političke teorije je da pokaže na koji je način moguće u što većoj meri realizovati metafizičke principe prava, dok Kantove antropološke teorije i refleksije o istorijskom razvoju čovečanstva treba da pokažu na koji način ljudska priroda ide u prilog ostvarivanju najviših principa javnog prava, ponekad čak i protiv namera ljudi. Ove teorije, zajedno sa njegovom filozofijom vaspitanja, pokazuju koje smernice ljudi treba da prate na putu ka transcendentalnom javnom pravu, ne bi li čovečanstvo moglo u moralnom (juridičkom i etičkom) smislu efikasnije i lakše napredovati.
This dissertation provides a comprehensive interpretation of Kant's views on the conditions of possibility of moral progress and moralization, understood as the achievement of the final purpose of nature. Although education of people and nations is the condition that contributes the most to the achievement of moralization, its only necessary condition of possibility is transcendentally grounded public right. This form of law meets the conditions of universality and necessity, because it is based solely on freedom. In this sense, moral progress of humanity requires strict restrictions on every person's freedom of choice in accordance with a priori juridical principles and a more frequent determination of their will merely by the representation of the moral law. The main thesis of this dissertation is that juridical freedom of humanity could only be fully guaranteed if the world federal republic is established, while the ethical freedom of humanity could be attained only throug
...
h constant struggle against the radical evil, which is more likely to succeed if people establish the ethical community; thus, the achievement of the final purpose of nature is conceivable only under the presumption of the constitution of the legal world state and the ethical world state. Additionally, this dissertation provides a detailed analysis of the most important ideas of Kant's philosophy of public right, both its transcendental and empirical side. The role of the empirical legal and political theory is to explain how metaphysical principles of right could be realized to the greatest possible extent, while Kant's anthropological theories and his reflections on the historical development of humanity should show the way human nature works in favour of the implementation of the pure principles of public right, sometimes even against people's intentions. These theories, together with his philosophy of education, show what guidelines people should follow on the way towards transcendental public right, so that humanity's moral (legal and ethical) progress would be more efficient and less difficult.
Faculty:
Универзитет у Београду, Филозофски факултет
Date:
23-12-2020
Projects:
Keywords:
Kant / Kant / public right / freedom / autonomy / moralization / education / paternalism / enlightenment / republicanism / cosmopolitanism / javno pravo / sloboda / autonomija / moralizacija / vaspitanje / paternalizam / prosvećivanje / republikanizam / kosmopolitizam