Uticaj promene početne visine centra mase tela na biomehaničke karakteristike skoka uvis iz polučučnja kod rukometaša
Effect of center body mass initial height variation on squat jump biomechanical characteristics in handball players
Author
Petronijević, Milan
Mentor
Knežević, Olivera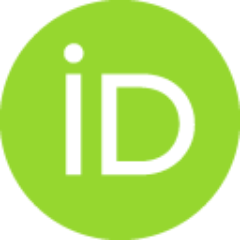 Committee members
Mirkov, Dragan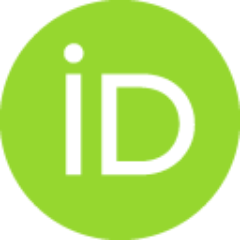 Valdevit, Zoran

Abstract
kinetičke i kinematičke karakteristike skoka uvis iz polučučnja (SJ) i da se ispita pouzdanost i razlike praćenih varijabli u SJ iz standardnog (90o Hcmd) i spontano izabranog (izabrani Hcmd) početnog položaja. Predpostavljeno je da (1) postoji prihvatljiv nivo pouzdanosti kinetičkih i kinematičkih karakteristika SJ iz 90o Hcmd i izabrani Hcmd, da su (2) praćene varijable veće iz SJ iz izabrani Hcmd, da (3) varijacije Hcmd dovode do promena praćenih varijabli, da će najveće vrednosti Hmax biti iz optimalna Hcmd i da se razlikuju biomehaničke karakteristike SJ između dve različite grupe ispitanika. Ispitanici podeljeni u dve grupe (11 vrhunskih rukometaša i 13 fizički aktivnih ispitanika) izvodili su SJ iz 90o Hcmd i izabrani Hcmd, kao i SJ sa pomeranjem Hcmd naniže i naviše u odnosu na izabrani Hcmd kako bi se utvrdilo postojanje optimalna Hcmd. Rezultati su pokazali postojanje optimalna Hcmd koja se razlikuje od izabrani Hcmd i pri kojoj se postiže najveća vrednost visine skoka (Hmax)
...
. Zabeležena je i veća pouzdanost za kinetičke i kinematičke varijable (Hmax, Fmax i Pmax) za SJ iz izabrani Hcmd. Za isti tip skoka utvrđene su niže vrednosti dubine čučnja, kao i veće vrednosti ugla kolena, Fmax i Pmax dok se Hmax nije značajno razlikovala za dva tipa SJ. Nisu utvrđene razlike u veličini praćenih varijabli između 2 grupe ispitanika. Promena Hcmd nema značajan uticaj na Hmax, ali je uočena velika povezanost sa Fmax i Pmax. Iako se razlikuje od izabrani Hcmd, optimalna Hcmd ima mali uticaj na postizanje veće vrednosti Hmax. SJ iz izabrani Hcmd može predstavljati jednostavnu, pouzdanu i ekološki validniju proceduru testiranja u odnosu na SJ iz 90o Hcmd.
(Hcmd) on squat jump (SJ) biomechanical characteristics and to examine the reliability and magnitude of the monitored variables in SJ from standard (90o Hcmd) and self-preferred (preferred Hcmd) initial position. It was hypothesized that (1) there is an acceptable level of reliability of the biomechanical characteristics of SJ from 90o Hcmd and preferred Hcmd, that (2) the monitored variables are larger from preferred Hcmd, that (3) variation in Hcmd lead to changes in monitored variables, that the highest values of Hmax will be from the optimal Hcmd and that the biomechanical characteristics of SJ will defer between two groups of subjects. Two subject groups (11 top handball players and 13 physically active subjects) performed SJ from 90o Hcmd and preferred Hcmd, as well SJ with moving Hcmd down and up in order to confirm optimal Hcmd. Results showed general higher reliability for the monitored mechanical variables (Hmax, Fmax and Pmax) for preferred SJ. Squat depth was smaller for th
...
e preferred SJ, while knee angle, Fmax and Pmax were higher for the preferred SJ. The magnitude Hmax did not differ significantly between both jump types. No significant differences were observed between group of handball players and physically active subjects. Optimal Hcmd was confirmed and it differs significantly from self-preferred position. Variation of Hcmd has no significant effect on Hmax, but a large association with Fmax and Pmax was confirmed. Although it deffers from preferred Hcmd, the optimal Hcmd has a small effect on higher Hmax values. The SJ from preferred Hcmd can be a simple, reliable and more ecologically valid testing procedure.
Faculty:
Универзитет у Београду, Факултет спорта и физичког васпитања
Date:
29-09-2020
Projects:
Keywords:
skokovi uvis iz polučučnja / squat jump / self-preferred / optimal / knee angle / squat depth / jump height / spontano-izabrana / optimalna / ugao kolena / visina centra mase tela / visina skoka