Optimalna postavka sinhrofazorskih uređaja za obezbeđenje potpune topološke opservabilnosti primenom metode Grebnerove baze
Optimal Phasor Measurement Units placement for full topological observability in power system by Groebner base technique
Author
Bečejac, Vladimir
Mentor
Stefanov, Predrag
Committee members
Savić, Aleksandar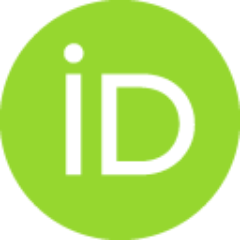 Sarić, Andrija
Malešević, Branko
Potrebić, Milka

Abstract
U ovoj doktorskoj disertaciji je predstavljena nova metoda za određivanje minimalnog broja i lokacija sinhrofazorskih - PMU (Phasor Measurement Unit) uređaja u elektroenergetskom sistemu kako bi se obezbedila potpuna topološka opservabilnost. Razvoj, istraživanje i primena ovih uređaja imaju istoriju dužu od 30 godina. Još od tada tehnologija se neprestano razvija i na hardverskom i aplikativnom nivou. Sinhrofazorska tehnologija omogućava sinhronizaciju merenja na različitnim geografskim lokacijama u elektroenergetskom sistemu, a korišćenjem vremenskih znački koje se dodeljuju svakom pojedinačnom merenju. Dalje, ova merenja se dovode na PDC (Phasor Data Concentrator) gde se vrši njihovo prikupljanje i obrada te se ima koherentna slika elektroenergetskog sistema. Ovako sinhronizovana merenja se mogu dovesti u estimator stanja koji služi kao glavna podloga čitavom spektru aplikacija važnih u operativnom radu u dispečerskim centrima. Novi algoritam, predstavljen u ovoj disertaciji, je zas
...
novan na formiranju i rešavanju Grebnerove baze skupa jednačina postavljenog optimizacionog problema. Tehnika Grebnerove baze se može primeniti kad god se problem može predstaviti u obliku polinoma i kao takav se može pronaći u različitim problemima primenjene matematike. Grebnerova baza skupa polinoma predstavlja kanoničku formu ekvivalentnu originalnom skupu polinoma. Ulančanost polinoma Grebnerove baze i primena rekurzivnog algoritma za rešavanje trougaonog sistema jednačina, jednu po jednu, omogućava brzo dobijanje rešenja. Optimalna postavka PMU uređaja kako bi se obezbedila potpuna topološka opservabilnost se u ovoj doktorskoj disertaciji prvo formuliše u linearnoj polinomnoj formi kroz uslove tipa nejednakosti. Međutim, kako Grebnerova baza zahteva da uslovi budu tipa jednakosti, predstavljeno je kako se u binarnom domenu nejednakosti mogu ekvivalentirati jednakostima, a bez uvođenja pomoćnih promenljivih. Ovakvim ekvivalentiranjem problem se predstavlja u nelinearnoj polinomnoj formi gde se primenjuje Grebnerova baza kako bi se rešavanje sistema uprostilo. Kako u elektroenergetskom sistemu već postoje konvencionalna merenja, postavljen je i rešen prošireni optimizacioni zadatak kombinovanja ovih merenja sa PMU merenjima. Kako pored toga, u sistemu postoje i čvorovi nultog injektiranja, bez proizvodnje i potrošnje, problem je prirodno proširen na uticaj ovih čvorova i mogućnosti smanjivanja broja potrebnih PMU uređaja. Takođe, problem je proširen na zahtev potpune opservabilnosti u slučaju ispada jednog ili više elemenata sistema, odnosno ispada jednog ili više PMU uređaja, zatim na problem limitiranog broja kanala, kada uređaj nije u stanju da izmeri sve struje u njemu incidentnim granama. U elektroenergetskom sistemu postoji već dosta instaliranih PMU uređaja; defnisan je i rešen problem potpune topološke opservabilnosti sa predefnisanim lokacijama. Predloženu metodu Grebnerove baze posebno izdvaja mogućnost dobijanja svih skupova optimalnih lokacija. Testiranjem algoritma potvrđeno je da se sva rešenja dobijaju u polinomnom vremenu, tj. u ograničenom vremenu i za sisteme velikih dimenzija, kakvi su savremeni elektroenergetski sistemi. Na korisniku je tada da uspostavljanjem novih kriterijuma odabere koje rešenje mu odgovara, a u doktorskoj disertaciji je kao kriterijum uveden SORI (System Observability Redundancy Index) čime se obezbeđuje maksimalna opservabilnost i u poremećenim režimima rada sistema.
In this doctoral dissertation, a new method for determining the minimum number and locatons of Phasor Measurement Units (PMU) in a power system is presented to provide complete topological observability. The development, research and application of these devices have a history of more than 30 years. Ever since then, technology has been constantly evolving at both hardware and application levels. Synchrophasor technology enables synchronization of measurements at different geographical locations in the power system, using the time tages assigned to each individual measurement. Further, these measurements are brought to the PDC (Phasor Data Concentrator) where they are collected and processed and make a coherent picture of the power system. Such synchronized measurements can be brought to the state estimator which serves as the main application for the whole range of applications important in operational work in dispatch centers. The new algorithm, presented in this dissertation, is based
...
on the formation and solving of Groebner's base set of equations of the optimization problem. The Groebner base technique can be applied whenever a problem can be represented in the form of polynomials and as such can be found in various problems of applied mathematics. Groebner bases of the set of polynomials represents the canonical form equivalent to the original set, similar to the way the row echelon form for linear systems represents the triangular form of the linear equations set. The canonical form of the Groebner bases polynomials, along with the utilization of recursive algorithms, allows the solution to be effortlessly obtained. In this doctoral dissertation, the optimal placement of the PMU devices to ensure complete topological observability is frst formulated in linear polynomial form through inequality type conditions. However, as Groebner's base requires that conditions be of the equality type, it is presented how in the binary domain inequalities can be equivalent to equalities without introducing auxiliary variables. With this equivalence, the problem is presented in a nonlinear polynomial form where Groebner base is applied to simplify the solution of the system. As conventional measurements already exist in the power system, an extended optimization task of combining these measurements with PMU measurements has been set and solved. In addition, there are zero injection buses in the system, without production and consumption, so the problem is naturally extended to the impact of these buses and the ability to reduce the number of PMUs required. Also, the problem was extended to the requirement of full observability in case of failure of one or more elements of the system, or failure of one or more PMU devices, then to the problem of a limited number of channels, when the device is unable to measure all currents in incident branches. There are already many installed PMU devices in the power system, so the problem of complete topological observability with predefned locations has been defned and solved. The proposed Groebner base method in particular distinguishes the possibility of obtaining all sets of optimal locations. Testing the algorithm confrmed that all solutions are obtained in polynomial time, ie. for a limited time and for large-scale systems, such as modern power systems. It is then up to the user to establish which criteria will be used, and in vithe doctoral dissertation SORI (System Observability Redundancy Index) is introduced as a criterion, thus providing maximum observability in disturbed modes of system operation.
Faculty:
University of Belgrade, School of Electrical Engineering
Date:
12-10-2020
Keywords:
sinhrofazorska tehnologija, PMU, opservabilnost, Grebnerova baza, optimizacija, linearno programiranje, nelinearno programiranje / synchrophasor technology, PMU, observability, Groebner base, optimization, linear programming, nonlinear programming