Uticaj prslina na mehanizme deterioracije i trajnost armiranobetonskih konstrukcija
Influence of cracks on the deterioration mechanisms and durability of reinforced concrete structures
Author
Carević, Vedran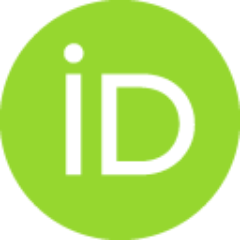 Mentor
Ignjatović, Ivan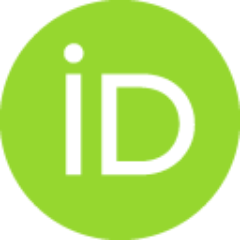 Committee members
Marinković, Snežana
Radonjanin, Vlastimir
Šavija, Branko

Abstract
Trajnost betona definisana je njegovom otpornošću na dejstvo štetnih agenasa iz okolne sredine koji dovode do različitih vrsta oštećenja (mehanizmi deterioracije). U ovoj tezi, kroz pregled literature, izvršena je analiza postojećih rezultata istraživanja i znanja o glavnim mehanizmima deterioracije koji predstavljaju najveću opasnost za objekte u različitim klimatskim sredinama. Mehanizmi deterioracije mogu uticati na strukturu betona (mraz i soli za odmrzavanje) ili na pojavu korozije armature unutar betona (karbonatizacija i penetracija hlorida). Na deterioracione mehanizme i koroziju koja nastaje njihovim dejstvom u velikoj meri utiče prisustvo prslina. Prsline koje nastaju kao posledica savijanja presecaju armaturu i znatno olakšavaju prodor kiseonika i vode. Shodno tome, uloga prslina prouzrokovanih opterećenjem ne sme se zanemariti u sagledavanju upotrebnog veka armiranobetonskih (AB) konstrukcija. Korozija izazvana hloridima bila je predmet mnogih istraživanja proteklih godina
...
. Za razliku od nje, u literaturi postoji vrlo malo podataka o uticaju prslina na koroziju armature izazvanu karbonatizacijom, pogotovo na razvoj korozije tokom vremena. Došlo se do zaključka da deterioracija AB konstrukcija usled korozije armature izazvane karbonatizacijom predstavlja jedan od glavnih problema trajnosti širom sveta, imajući u vidu da je veliki broj infrastrukturnih objekata izložen okruženju bogatom ugljen–dioksidom (CO2). Zbog toga je karbonatizacija postala važno pitanje u analizi trajnosti AB konstrukcija. Da bi se generisalo novo znanje i doprinelo poboljs anju postojećih standarda i inz enjerske prakse, razvijena je odgovarajuća eksperimentalna postavka kako bi se ispitao uticaj prslina na dubinu karbonatizacije i trajnost AB elemenata napravljenih od različitih vrsta betona...
Durability of concrete is defined by its ability to resist harmful environmental agents that damage concrete (deterioration mechanisms). In this thesis an analysis of existing knowledge about most harmful deterioration mechanisms in different climates was made. These mechanisms affect inner concrete structure (freeze/thaw with de-icing salt) or induced reinforcement corrosion (carbonation and chloride penetration). The most important factor that affects concrete deterioration is the appearance of cracks on reinforced concrete (RC) structures. The presence of cracks that cross the reinforcement physically interrupts the passivation layer and induces the beginning of corrosion. Accordingly, the influence of cracks should not be neglected when the service life of RC structures is analysed. Chloride induced corrosion has been the subject of many studies in recent years, but there is a very little information about the influence of cracks on carbonation induced corrosion. Furthermore, deter
...
ioration of RC structures due to carbonation induced corrosion is one of the major durability issues worldwide, given that a large number of structures are exposed to a carbon dioxide (CO2) rich environment. Therefore, carbonation has become an important issue in RC structures durability analysis. In order to generate new knowledge and contribute to the improvement of existing standards and engineering practice, an appropriate experimental setup was developed to evaluate the influence of crack widths on the carbonation depth and durability of RC elements made from different concrete types...
Faculty:
Универзитет у Београду, Грађевински факултет
Date:
18-09-2020
Projects:
Keywords:
beton / concrete / trajnost / prsline / karbonatizacija / leteći pepeo / reciklirani agregat / modeli predikcije / ubrzani karbonatizacioni testovi / korozija / durability / cracks / carbonation / fly ash / recycled concrete aggregate / prediction models / accelerated carbonation test / corrosion