Rani i kasni rezultati endovaskularnog lečenja aorto-ilijačne okluzivne bolesti
Early and long term results of endovascular treatment of aorto-iliac occlusive disease
Author
Cvetić, Vladimir
Mentor
Sagić, Dragan
Committee members
Mašulović, Dragan
Davidović, Lazar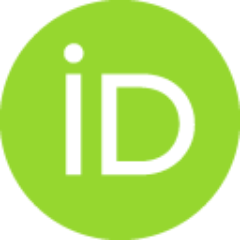 Till, Viktor

Abstract
Periferna arterijska okluzivna bolest (PAOB) je zastupljena izmeĊu 3% i 20% opšte populacije, a aorto-ilijaĉni segment je pogoĊen do 30% bolesnika sa PAOB. Tradicionalno, aorto-ilijaĉna okluzivna bolest leĉena je otvoreno hirurškim pristupom, ali se poslednjih decenija endovaskularni tretman sve više primenjuje kao terapijska opcija za uglavnom sve tipove aorto-ilijaĉne okluzivne bolesti prema TASC II (Trans-Atlantic Inter-Society Consensus) klasifikaciji. CILJ: Cilj ove studije bio je proceniti uspešnost endovaskularnog leĉenja aorto-ilijaĉne okluzivne bolesti sa aspekta ranih i kasnih rezultata, kao i uporediti rezultate razliĉitih tipova okluzivnih lezija prema TASC II klasifikaciji. MATERIJAL I METODE: Retrospektivna-prospektivna bicentriĉna studija sprovedena je na 100 pacijenata (proseĉna starost 59.14 ± 8.53; 64 muškarca) sa aorto-ilijaĉnom okluzivnom bolešću koji su leĉeni endovaskularno izmeĊu januara 2013. i novembra 2017. godine. Ispitivani su preproceduralni podaci (pedo-br
...
ahijalni indeksi, multidetektorska kompjuterizovana tomografija angiografija), proceduralni (pristup, lokalizacija i dužina okluzivne lezije, tip procedure, karakteristike stenta, periproceduralne komplikacije) i postproceduralni podaci (primarna, primarna asistirana i sekundarna protoĉnost). Analizirali smo rane i kasne rezultate za celu grupu, i prema tipu okluzivne lezije po TASC II klasifikaciji. REZULTATI: Prema TASC II klasifikaciji, 56 (56%) pacijenata imalo je okluziju TASC B, 28 bolesnika TASC C, a 16 bolesnika TASC D. Većina pacijenata (60%) leĉena je zbog onesposobljavajućih klaudikacija...
Peripheral artery disease affects between 3% and 20% of the general population, and the aorto-iliac segment is affected in up to 30% of PAD patients. Traditionally, aorto-iliac occlusive disease was managed with open surgery, but during the last decades endovascular treatment has been increasingly applied as a therapeutic option for many of the Trans-Atlantic Inter-Society Consensus document II (TASC II) categories. OBJECTIVES: The aim of this study was to evaluate early and long-term results of endovascular therapy on the treatment of aorto-iliac occlusions, as well as to compare the results of different types of aorto-iliac occlusive lesions according to the TASC II classification. MATERIAL AND METHODS: A bi-center retrospective-prospective study was conducted on 100 patients (mean age 59.14 ± 8.53; 64 men) who underwent endovascular treatment of aorto-iliac occlusive disease between January 2013 and November 2017. Preprocedural data (ankle-brachial pressure index, multidetector comp
...
uted tomography angiography), procedural data (access, location and length of occlusive lesions, type of procedure, stent characteristics, and periprocedural complications) and postprocedural data (primary patency, primary assisted patency and secondary patency) were examined. We analyzed early and late results for the entire group, and according to the type of occlusive lesion according to the TASC II classification. RESULTS: According to TASC II classification, 56 (56%) patients had TASC B occlusions, 28 patients TASC C, and 16 patients TASC D. The majority of patients (60%) were treated for severe claudication...
Faculty:
Универзитет у Београду, Медицински факултет
Date:
30-09-2020
Keywords:
endovaskularni / endovascular / stent / aorto-ilijaĉna / okluzija / protoĉnost / stent / aorto-iliac / occlusions / patency