Ispitivanje sindroma sagorevanja na poslu i faktora koji utiču na njegov nastanak kod nastavnika u Republici Srpskoj
The study of burnout syndrome in teachers in the Republic of Srpska and factors contributing to its occurrence
Author
Marić, Nada
Mentor
Bulat, Petar
Committee members
Maksimović, Nataša
Bjegović Mikanović, Vesna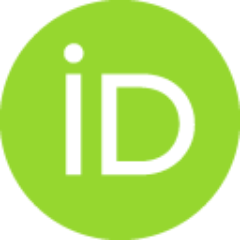 Milovanović, Aleksandar
Mikov, Ivan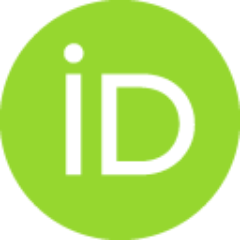 Abstract
Sindrom sagorevanja na poslu je u fokusu istraživanja od 1970-te godine. Definiše se kao interpersonalna stresogena reakcija na radnom mestu koju karakterišu tri dimenzije: emocionalna iscrpljenost, cinizam ili depersonalizacija i osećaj male lične ostvarenosti. Istraživanje ovog sindroma je u centru pažnje pre svega zbog posledica koje ostavlja na zdravlje zaposlenih i njihove radne performanse što neminovno vodi do ekonomskih opterećenja za poslodavce i samu državu. U Norveškoj je procenjeno da godišnji troškovi povezani sa ovim fenomenom dosežu i do 1,7 milijardi evra. U Nemačkoj se smatra da poremećaji prouzrokovani stresom predstavljaju vodeće uzroke prevremenog penzionisanja. Sindromom sagorevanja na poslu pogođen je širok spektar zanimanja (zdravstveni radnici, psiholozi, socijalni radnici, nastavno osoblje, menadžeri), međutim, nastavničko zanimanje se ističe kao jedno od zanimanja sa velikim socioekonomskim značajem. Istraživanje sindroma sagorevanja na poslu u ovoj populaciji
...
zahteva dodatnu pažnju pre svega zbog posledica koje ostavlja na mentalni i emotivni razvoj dece, njihova akademska postignuća, te samim tim i na celokupan obrazovni sistem. U nastanku ovoga sindroma karakteristike radne sredine su značajni prediktori, zbog čega je i prepoznat kao profesionalno oboljenje u nekoliko zemalja Evrope. Ipak, iako svi zaposleni dele istu radnu sredinu ne razvijaju svi sindrom sagorevanja na poslu, što ukazuje i na značaj ličnih karakteristika (tip ličnosti, temperament, afekat, samopoštovanje i druge) u razvoju ovoga sindroma. U literaturi se nalaze različiti kontradiktorni podaci o uticaju sociodemografskih karakteristika, kao što su pol, polna jednakost, bračni status, nivo obrazovanja i radni staž na sindrom sagorevanja na poslu. Pored njih, istraživani su još sukob poslovnih i porodičnih uloga i socijalna podrška. Neminovno je da podaci o etiološkim faktorima ovoga fenomena i dalje nedostaju, što ukazuje na potrebu za istraživanjima. Ciljevi Cilj ovog istraživanja je procena prevalencije sindroma sagorevanja na poslu u populaciji nastavnika osnovnih i srednjih škola u Republici Srpskoj. Drugi cilj istraživanja predstavlja identifikovanje faktora koji su povezani sa sindromom sagorevanja na poslu i davanje predloga preventivnih mera. Materijal i metode Istraživanje je sprovedeno kao studija preseka u periodu avgust–septembar 2018. godine na teritoriji Republike Srpske, odnosno njenim geografskim regijama (Prijedor, Banja Luka, Doboj, Bijeljina, Istočno Sarajevo i Trebinje), tokom obaveznih preventivnih pregleda nastavnika pre početka školske godine. Istraživanje je bilo anonimno i ponuđeno je svakom četvrtom nastavniku koji je pristupio preventivnom pregledu...
interpersonal stressful reaction at workplace, characterized through three dimensions: emotional exhaustion, cynicism or depersonalization and the feeling of reduced personal accomplishment. Examining this syndrome is in the center of attention primarily due to the consequences it has on employees' health and their work performance, which undoubtedly creates the economic burden for both the employer and the country. It is estimated that annual costs of burnout-related phenomenon reach up to 1.7 billion euro in Norway. In Germany, it is believed that stress-related disorders make the leading causes of premature retirement. The burnout syndrome affects a large number of professions (health workers, psychologists, social workers, teachers, managers), but it is the teaching profession that is emphasized as one of the professions with a great socio-economic importance. Conducting research in the field of burnout syndrome among this population requires additional attention mostly due to cons
...
equences it has on mental and emotional development of children, their academic achievement and therefore, educational system, as well. Working environment plays an important part in developing this syndrome, which is why the syndrome has been recognized as a occupational disease in several European countries. However, although every employee shares the same working environment, not all of them develop burnout syndrome. This shows how important personal characteristics are (personality type, temper, affect, self-esteem, and some others) in developing this syndrome. There is various contradictory data in literature regarding the influence of socio-demographic characteristics such as gender, gender equality, marital status, education level and length of service onburnout syndrome. Apart from these properties, the conflict of professional and family roles has also been examined, as well as social support. It is clear that the data on etiological factors of this phenomenon still lacks, which implies the need for additional research. Aims The aim of this research is to evaluate the prevalence of burnout syndrome among primary and secondary school teachers in the Republic of Srpska. The other aim is to identify factors connected to the syndrome and suggest a series of preventive measures. Material and methods The research was carried out as a cross sectional study in August and Septemberof 2018 in the Republic of Srpska, that is, in its geographic regions (Prijedor, Banja Luka, Doboj, Bijeljina, East Sarajevo and Trebinje) together with obligatory preventive medical examinations of teachers before the start of a new school year.The research was anonymous and was given to every fourth teacher who underwent the preventive examination...
Faculty:
University of Belgrade, School of Medicine
Date:
30-09-2020
Keywords:
profesionalni stres / ccupational stress / behavior type / work-life balance / education personnel / burnout / tip ponašanja / sukob uloga / nastavno osoblje / sindrom sagorevanja na poslu