Ekspresija protein arginin metil transferaze 1 (PRMT1) i njenih ko-efektora u tumorima bubrežnih ćelija kod odraslih
Expression of protein arginine methyl transferase-1 (PRMT1) and its co-effectors in renal cell tumors in adults
Докторанд
Filipović, Jelena M.
Ментор
Marković-Lipkovski, Jasmina
Чланови комисије
Tatić, Svetislav
Dunđerović, Duško
Janković-Veličković, Ljubinka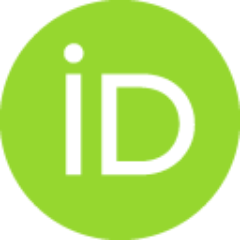 Сажетак
Tumori bubrežnih ćelija (engl Renal cell tumors, RCT) čine 80% primarnih tumora bubrega. Najučestaliji RCT su: svetloćelijski karcinom bubrežnih ćelija (engl. clear cell renal cell carcinoma, ccRCC), papilarni RCC (engl. papillary renal cell carcinoma, pRCC), hromofobni RCC (engl. chromophobe renal cell carcinoma, chRCC), bubrežni onkocitomi (engl. renal oncocytoma, RO) i karcinomi sabirnih kanalića- Bellini (engl. collecting duct carcinoma- Bellini, CDC). Pokazano je da epitelno-mezenhimalna transformacija (EMT) utiče na nastanak i progresiju tumora bubrežnih ćelija. Protein arginin metiltransferaza-1 (PRMT1) je dominantni tip PRMT-aza koji se eksprimira u zdravom tkivu različitih organa, ali i u karcinomima dojke, pluća, debelog creva, prostate i mokraćne bešike, uglavnom dovodeći do njihove progresije. Smatra se da PRMT1 učestvuje u regulaciji EMT kroz interakciju sa ZEB1 (engl. Zinc Finger E-Box Binding Homeobox 1), TWIST1 (engl. Twist Family BHLH Transcription Factor 1) i RUNX1 (e
...
ngl. Runt-related transcription factor 1) transkripcionim faktorima. EMT je delimično regulisana Wnt/β-katenin signalnim putem, koji se odlikuje translokacijom ß-katenina sa ćelijske membrane u citoplazmu ili nukleus, smanjenom ekspresijom E-kadherina i povećanom ekspresijom N-kadherina. Ovakva interakcija markera epigenetske regulacije i transkripcionih faktora bi mogla uticati na patogenezu tumora bubrežnih ćelija. Materijal i metode: Istraživanje je obuhvatilo 311 slučajeva različitih tipova tumora bubrežnih ćelija (ccRCC, pRCC, chRCC, RO, MLCRN-LMP i CDC). Za formiranje tkivnog mikroniza (TMN) korišćeno je 208 slučajeva, od kojih su za potvrdu rezultata analizirani celi preseci 45 slučajeva. Ekspresija PRMT1, ZEB1, RUNX1, TWIST1, N-, E-kadherina i ß-katenina je analizirana imunohistohemijski (IHH). Analiziran je obim (broj pozitivnih ćelija određivan semikvantitativnom metodom) i intenzitet PRMT1, ZEB1, RUNX1, TWIST1, kao i prisustvo ili odsustvo N-kadherin i E-kadherin IHH ekspresije. Lokalizacija imunopozitivnosti je određivana za TWIST1 i ß-catenin. PRMT1, ZEB1, RUNX1 i TWIST1 IHH ekspresija je poređena sa osobinama tumora i kliničko-patološkim parametrima pacijenata. Za detaljnije ispitivanje distribucije PRMT1 i ZEB1, korišćeni su celi preseci 103 dodatna slučaja različitih patohistoloških tipova tumora bubrega: ccRCC niskog gradusa, klasičnog RO, atipičnog RO (aRO) i MLCRN-LMP...
Renal cell tumors (RCT) comprise 80% of primary kidney tumors. The most frequent RCT are clear cell renal cell carcinomas (ccRCC), papillary RCC (pRCC), chromophobe RCC (chRCC), renal oncocytomas (RO) and collecting duct carcinomas-Bellini (CDC). It has been shown that epithelial to mesenchymal transformation (EMT) leads to RCT and their aggressive behavior. Protein arginine N-methyltransferase 1 (PRMT1) is a dominant PRMT type, expressed in normal tissue and carcinomas of various organs, such as breast, lungs, colon, prostate, and urinary bladder, mostly leading to their progression. It is considered that PRMT1 regulates EMT through the interaction with ZEB1 (Zinc Finger E-Box Binding Homeobox 1), TWIST1 (Twist Family BHLH Transcription Factor 1) and RUNX1 (Runt-related transcription factor 1) transcription factors. EMT is partially regulated by Wnt/β-catenin signaling pathways, whose hallmark is membrane dissociation of ß-catenin and its translocation into the cytoplasm or nucleus, w
...
hich then leads to N-cadherin overexpression and reduced E-cadherin expression. Such an interaction between epigenetic regulators and transcription factors could be potentially related to the pathogenesis of renal cell tumors. Material and methods: The study included 311 cases of different types of renal cell tumors (ccRCC, pRCC, chRCC, RO, MLCRN-LMP, and CDC). A total of 208 cases were used for tissue microarray (TMN) construction, of which 45 sections were analyzed to confirm the results. Expression of PRMT1, ZEB1, RUNX1, TWIST1, N-, E-cadherin expression, and ß-catenin was evaluated using immunohistochemistry (IHC). We analyzed extent (i.e. the number of positive cells, that is measured using semi-quantitative techniques) and the intensity of PRMT1, ZEB1, RUNX1, TWIST1, as well as presence or absence of N-cadherin and E-cadherins IHC expression. The localization was determined for TWIST1 and ß-catenin. PRMT1, ZEB1, RUNX1, and TWIST1 IHC expression were compared with tumor characteristics and clinical-pathological parameters of patients. For a more detailed examination of the PRMT1 and ZEB1 distribution, whole sections of 103 additional cases of different RCT: low-grade ccRCC, classical RO, atypical RO (aRO), and MLCRN-LMP were used. For semi-quantitative RT-PCR (qRT-PCR) analysis, 8 cases of different RCC (ccRCC, pRCC, and chRCC) were postoperatively frozen in liquid nitrogen...
Факултет:
Универзитет у Београду, Медицински факултет
Датум одбране:
30-09-2020
Пројекти:
Кључне речи:
PRMT1 / PRMT1, EMT, renal cell tumors / EMT / tumori bubrežnih ćelija