Primena termoplastičnog polimera u protetskoj terapiji pacijenata sa parafunkcionalnim aktivnostima
Application of thermoplastic polymer in prosthodontic therapy of patients with parafunctional mandibular activity
Author
Vlatković Jakovljević, Ivana
Mentor
Špadijer Gostović, Aleksandra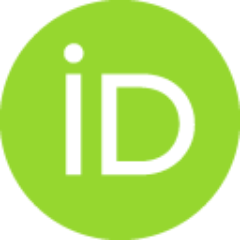 Committee members
Todorović, Aleksandar
Lazić, Vojkan
Medić, Vesna
Marković, Dubravka

Abstract
Terapija pacijenata sa parafunkcionalnim aktivnostima veoma je kompleksna i često ne moţe da spreči dalja oštećenja zuba ili zubnih nadoknada. Porast broja osoba kojima je dijagnostifikovan bruksizam ukazuje na neophodnost pronalaţenja rešenja kojima bi se smanjio rizik od nastanka komplikacija pri protetskoj rehabilitaciji pacijenata. Razvojem novih materijala, koji bi svojim karakteristikama kompenzovali štetna dejstva okluzalnih sila, značajno bi se unapredio kvalitet ţivota pacijenata sa parafunkcionalnim aktivnostima. Osnovni cilj doktorske disertacije bio je da se ispita primena termoplastičnog materijala na bazi polietereterketona, fasetiranog kompozitnim materijalom, u protetskoj terapiji krezubosti bočne regije fiksnim zubnim nadoknadama kod pacijenata sa parafunkcionalnim aktivnostima. Pored toga ispitivana je mogućnost primene koordinantne merne mašine za merenje trošenja dentalnih materijala. Materijal i metode: Istraţivanje je sprovedeno kao prospektivna klinička i eksperi
...
mentalna studija. U okviru kliničkog dela studije protetska rehabilitacija pacijenata podrazumevala je izradu trideset mostova, pri čemu su jednoj polovini mostova antagonisti bili prirodni zubi, dok su drugoj polovini antagonisti bili metalokeramičke ili keramičke zubne nadoknade. Supstruktura mostova izraĎena je od termoplastičnog materijala na bazi polietereterketona nakon čega je fasetirana kompozitnim materijalom. U periodu od godinu dana sprovedena su tri kontrolna pregleda (neposredno po cementiranju protetske nadoknade, nakon šest i dvanaest meseci) tokom kojih je proveravan kvalitet površine zubne nadoknade i njen uticaj na okolna tkiva, otpornost zubne nadoknade u uslovima oralne sredine i pri funkcijama orofacijalnog sistema, kontaktni odnos zuba, pacijentova procena uspešnosti primenjene protetske terapije i pojava komplikacija tokom i nakon protetske terapije. U okviru eksperimentalnog dela studije mereno je trošenje trideset kruna izraĎenih od ispitivanog materijala pomoću koordinantne merne mašine. Krune su skenirane pre i nakon eksperimentalno izazvanog starenja materijala a zatim su uz pomoć softvera dobijene vrednosti zapremine i vertikalnog smanjenja fasetnog kompozitnog materijala. Rezultati: Rezultati istraţivanja ukazuju na to da je nakon godinu dana promena boje fasetnog kompozitnog materijala bila u okviru praga prihvatljivosti 50:50% kod 36.7% mostova kada je boja merena na suvoj površini, odnosno 20% mostova kada je odreĎivana na vlaţnoj površini zubne nadoknade. Vrednosti plak indeksa, gingivalnog indeksa i indeksa krvarenja na provokaciju, izmerene su oko mezijalnog nosača mosta nakon šest i dvanaest meseci, bile su statistički značajno veće u odnosu na kontrolni zub (mezijalni agonista). Tokom kliničkog praćenja pojave oštećenja nije uočeno trošenje zuba antagonista, dok su sporadično zabeleţeni pojava pukotina u fasetnom materijalu, trošenje fasetnog materijala, odlamanje delova fasetnog materijala i odvajanje fasetnog materijala od supstrukture. Na osnovu ukupne ocene karakteristika zubnih nadoknada prema FDI kriterijumima, nakon godinu dana 86.7% nadoknada smatrano je prihvatljivim, dok su preostale nadoknade označene kao relativan neuspeh protetske terapije zbog oštećenja fasetnog kompozitnog materijala koja su zahtevala korekcije. Kompjuterskom analizom okluzije nisu uočene značajne razlike u broju okluzalnih kontakata, jačini relativnih sila, poloţaju centra okluzalnih sila, kao ni u vremenu uspostavljanja okluzalnih kontakata, nakon cementiranja nadoknade, nakon 6 i 12 meseci. TakoĎe, nije utvrĎen uticaj tipa antagonista na promenu broja okluzalnih kontakata u predelu protetske nadoknade...
Complex therapy of patients with parafunctional mandibular activities usually does not prevent further damages of teeth or dental resorations. Increasing number of people, who are diagnosed with bruxism, requires finding a solution that would reduce the risk of complications in prosthodontic rehabilitation of patients. Appliance of new materials, with such characteristics that compensate for the harmful effects of occlusal forces, would significantlly improve the life quality of patients with parafunctional activities. The aim of the study was to test the application of thermoplastic polyetheretherketone material, veneered with composite material, in prosthodontic treatment with fixed partial dentures in posterior region, in patients with parafunctional activities. In addition, the possibility of using coordinate measuring machine for measuring of dental material wear was examined. Material and methods: The research was conducted as a prospective clinical and experimental study. Within
...
the clinical part of the study, prosthodontic rehabilitation of patients involved the production of thirty fixed partial dentures, with natural antagonistic teeth for one half of restorations, and metalceramic or ceramic antagonists for the other half. The substructure was made of thermoplastic polyetheretherketone material, veneered with composite material. During one-year opservation period three control examinations were conducted (immediately after placement of dental restoration, after six and twelve months), and the folowing parameters were monitored: surface quality of dental restorations and its influence on surrounding tissue, material resistance in terms of the oral environment and during orofacial function, occlusal contacts of the teeth, patients assessment on the effectiveness of applied prosthodontic therapy and the occurrence of complications during and after prosthodontic rehabilitation. Within the experimental part of the study, coordinate measuring machine was used for dental material wear measurement. Thirty dental crowns were scanned before and after experimentally accelerated aging of the material, which enabled software calculation of volume and vertical height loss of composite material. Results: After one year, the color change (ΔE) of the veneering composite material was within the 50:50% acceptability threshold in 36.7% of the cases when the color was measured on a dry surface, and in 20% of the cases when the color was determined on the damp surface of fixed partial dentures. Plaque index, gingival index and bleeding on probing, that were measured around the mesial abutment tooth after six and twelve months, showed statistically significant higher values compared to the control tooth (mesial agonistic tooth). During one-year opservation period no antagonistic tooth wear was noticed, while the cracks in the veneering composite material, the composite material wear, delamination and separation from the substructure appeared in a limited number of cases. Based on FDI criteria for the clinical evaluation of direct and indirect restorations, 86.7% of fixed partial dentures after one year were considered acceptable, while the remaining were marked as a relative failure of prosthodontic therapy due to damage of the facet composite material that required to be repaired. Computer occlusal analysis did not reveal significant differences in the number of occlusal contacts, the strength of relative occlusal forces, the COF position, as well as in the time of establishing occlusal contacts, after cementation, after 6 and 12 months. Additionally, type of antagonist teeth did not seem to have impact on the number of occlusal contacts in the area of fixed dental restorations...
Faculty:
Универзитет у Београду, Стоматолошки факултет
Date:
10-09-2020
Projects:
Keywords:
parafunkcionalne aktivnosti / parafunctional mandibular activity / polyetheretherketone / composite material / computer occlusal analysis / OHIP-49 questionnaire / coordinate measuring machine / dental material wear / polietereterketon / kompozitni materijali / kompjuterska analiza okluzije / OHIP-49 upitnik / koordinatna merna mašina / trošenje materijala