Toksičnost i biološki uticaj nanočestica cerijum-oksida obloženih ugljenim hidratima na odabrane model organizme
Toxicity and biological effect of cerium-oxide nanoparticles coated with carbohydrates on selected model organisms
Author
Milenković, Ivana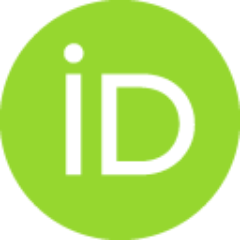 Mentor
Beškoski, Vladimir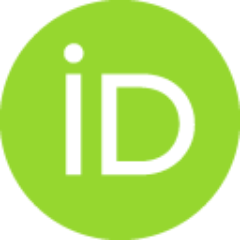 Committee members
Radotić Hadži-Manić, Ksenija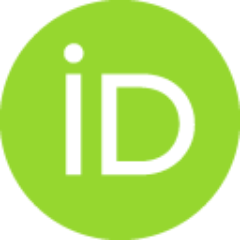 Matović, Branko
Vujisić, Ljubodrag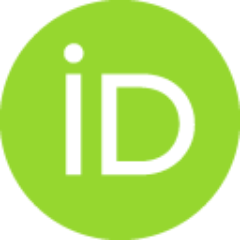 Trifković, Jelena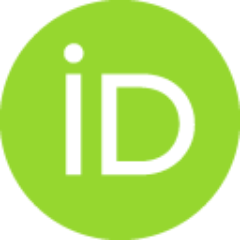 Abstract
Nanočestice cerijum-oksida (nCeO2) su nanomaterijal popularan zbog izmene Ce3+ i Ce4+ oksidacionih stanja. Međutim, niska stabilnost i taloženje nCeO2 u vodenoj sredini predstavljaju ograničenje njihovoj raznovrsnoj primeni. U prvom delu teze su sintetisane nCeO2 samopropagirajućom metodom na sobnoj temperaturi. Nanočestice su stabilizovane oblaganjem glukozom, levanom ili pululanom zbog visoke hidrosolubilnosti i biokompatibilnosti. Pululan je prvi put korišćen za oblaganje nCeO2. Nanočestice su oblagane tokom i nakon sinteze variranjem različitih uslova (vreme oblaganja, temperatura i količina materijala za oblaganje). U drugom delu teze neobložene i glukozom, levanom ili pululanom obložene (G-, L- ili P-CeO2) nCeO2 su okarakterisane skenirajućom i transmisionom elektronskom mikroskopijom, rendgenskom difrakcijom, infracrvenom spektroskopijom sa Furijeovom transformacijom, rendgenskom fotoelektronskom spektroskopijom, nuklearnom magnetnom rezonancom, metodom dinamičkog rasejanja svet
...
losti i turbidimetrijom. nCeO2, oblagane ugljenim hidratima nakon sinteze tokom 6 h, podvrgnute su daljem ispitivanju. U trećem delu teze ispitani su biološki uticaji neobloženih i obloženih nanočestica na četiri biljne vrste tretiranjem tokom klijanja (3-5 dana) i rastenja (3 nedelje). Testiran je uticaj oblaganja na usvajanje nanočestica, klijanje i razvoj biljaka, kao i parametre sekundarnog metabolizma (ukupni i pojedinačni fenoli i ukupna antioksidativna aktivnost). Detektovana su poluisparljiva jedinjenja u pšenici i grašku sveobuhvatnom dvodimenzionalnom gasnom hromatografijom. Akutna toksičnost nanočestica je testirana na bakteriji (Vibrio fischeri), slatkovodnom račiću (Daphnia magna) i zebrici (Danio rerio). Kod Daphnia magna je respirometrijski praćen metabolički put O2 i CO2.
Cerium oxide nanoparticles (nCeO2) аре popular nanomaterial due to their transition between Ce3+ and Ce4+ oxidation states. However, low stability and agglomeration of nCeO2 is a main barrier to their various application. In the first part, nCeO2 were synthesized by a self-propagating room temperature method. The nanoparticles were coated with glucose, levan or pullulan due to their high hydrosolubility and biocompatibility. Pululan was used for nCeO2 coating for the first time. nCeO2 were coated during and after the synthesis under different conditions (coating time, temperature and amount of coating material). In the second part, the uncoated and glucose-, levan- and pullulan-coated nCeO2 were characterized by scanning and transmission electron microscopies, X-ray diffraction, Fourier-transform infrared spectroscopy, X-ray photoelectron spectroscopy, nuclear magnetic resonance, dynamic light scattering method, and turbidimetry. Carbohydrates-coated nCeO2 after the synthesis during 6h
...
, were further examined. In the third part, the effect of uncoated and coated nanoparticles was tested on four plant species by treatment during the germination (3 - 5 days) and the growth (3 weeks). The influence of coating on the nanoparticles' uptake, plants' germination and development, as well as parameters of secondary metabolism (total and individual phenols, and total antioxidant activity) was tested. Also, screening of semi-volatile compounds in wheat and pea were carried out by comprehensive two-dimensional gas chromatography. The acute toxicity of nanoparticles were tested on bacteria (Vibrio fischeri), water flea (Daphnia magna), and zebrafish (Danio rerio). The O2 and CO2 metabolic pathways in Daphnia magna were followed by respirometry.
Faculty:
Универзитет у Београду, Хемијски факултет
Date:
07-07-2020
Keywords:
nanočestice / nanoparticles / cerium oxide / glucose / levan / pullulan / coating / Daphnia magna / Danio rerio / Vibrio fischeri / plants / cerijum-oksid / glukoza / levan / pululan / oblaganje / Daphnia magna / Danio rerio / Vibrio fischeri / biljke