Uloga silicijumove kiseline u modulaciji odgovora krastavca (Cucumis sativus L.) na oksidativni stres izazvan toksičnim koncentracijama bakra
The role of silicic acid in modulation of oxidative stress responses in cucumber (Cucumis sativus L.) exposed to toxic copper
Author
Bosnić, Dragana
Mentor
Samardžić, Jelena
Committee members
Radović, Svetlana
Pavlović, Jelena M.
Samardžić, Jelena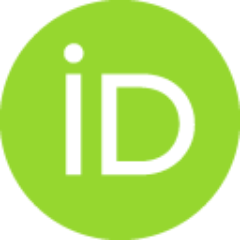 Radović, Svetlana

Abstract
Bakar (Cu) je esencijalan mikrolement za biljke, dok je prisustvo Cu u višku fitotoksično i izaziva oksidativni stres. Silicijum (Si) ne pripada grupi esencijalnih već korisnih elemenata, a jedini je element koji ispoljava protektivan efekat na biljke izložene stresnim uslovima. Uloga Si u stresu izazvanom toksičnim koncentracijama Cu nije dovoljno istražena. Cilj ovog rada bio je da se ispitaju mehanizmi delovanja Si u takvim uslovima kod krastavca, akumulatora Si. Rezultati su pokazali da primena Si povećava toleranciju biljaka na toksičnost Cu. Mehanizmi delovanja Si su usmereni ka snižavanju ekspresije gena odgovornih za usvajanje Cu i, posledično, smanjenju koncentracije Cu u biljkama, kao i ka ublažavanju disbalansa drugih esencijalnih mikroelemenata, pre svega gvožđa. Na taj način, Si je smanjio hlorozu i povećao biomasu listova biljaka. Si je doprineo preraspodeli Cu na nivou ćelija korena, povećavajući imobilizaciju Cu u ćelijskim zidovima. Povećanom akumulacijom liganada koji
...
vezuju Cu, kao što su organske kiseline (citrat i malat u korenu, a akonitat u listu) i aminokiseline (nikocijanamin i histidin u listu), Si je ublažio toksične efekte Cu unutar ćelije. Pored toga, stimulacijom aktivnosti antioksidativnih enzima, smanjen je nivo oksidativnog stresa. Primena Si je uticala na glavne regulatore homeostaze Cu, mikro RNK (miR398 i miR408), čija je snižena ekspresija u korenu omogućila povišenu ekspresiju njihovih targeta: Cu/Zn superoksid-dismutaze 2 (CSD2) i lakaze 3. U skladu sa tim, akumulacija Cu-proteina, CSD2 u korenu i plastocijanina u listu, kao primarnih depoa Cu jona je izraženija kod biljaka gajenih sa Si. Razumevanje mehanizama delovanja Si u biljkama će doprineti njegovoj široj primeni u cilju povećanja tolerancije biljaka na stres.
Copper (Cu) is an essential microelement for plants, although it is phytotoxic in excess, causing oxidative stress. Silicon (Si) does not belong to the essential but beneficial elements, and it is the only known element with protective effect to plants exposed to stress. The role of Si in plants exposed to Cu-stress has not been thoroughly studied so far. The aim of this study was to investigate the Si-mediated mechanisms under such conditions in cucumber plants, a Si-accumulating species. The results showed that Si application enhanced plant tolerance to Cu in excess. Si-mediated mechanisms were directed towards downregulation of the genes involved in Cu uptake, thus decreasing Cu concentration in the treated plants, as well as alleviating imbalance of other microelements, particularly Fe. Consequently, Si alleviated chlorosis supporting higher leaf biomass production in these plants. Si contributed to the redistribution of Cu at the root cell level, by increasing the immobilization o
...
f Cu in the cell walls. Higher accumulation of Cu-binding ligands such as organic acids (citrate and malate in the roots and aconitate in the leaves) and amino acids (nicotianamine and histidine in the leaves) diminished Cu-toxicity effects inside the cells. Additionally, a decreased level of oxidative stress was achieved by Si-stimulated activities of antioxidative enzymes. Si-application downregulated the expression of micro RNAs (miR398 and miR408), the main regulators of Cu homeostasis, thus enabling higher expression of their target genes: Cu/Zn superoxide dismutase 2 (CSD2) and laccase 3. Accordingly, accumulation of Cu-proteins, CSD2 in the roots and plastocyanine in the leaves, as "buffering sinks" for Cu, was obtained in the plants grown with Si. Understanding the Si-mediated mechanisms in plants will contribute to its broader application with the aim to increase plant tolerance to stress.
Faculty:
University of Belgrade, Faculty of Biology
Date:
28-09-2020
Projects:
Keywords:
toksičnost bakra / Cu toxicity / silicon / oxidative stress / organic acids / nicotianamine / histidine / CSD2 / plastocyanine / micro RNAs / cucumber (Cucumis sativus L.) / silicijum / oksidativni stres / organske kiseline / nikocijanamin / histidin / CSD2 / plastocijanin / mikro RNK / krastavac (Cucumis sativus L.)