Uloga metilacije DNK u procesu epitelno-mezenhimske tranzicije humanih epitelnih ćelija konjuktive
The role of DNA methylation in the process of epithelial-mesenchymal transition of human conjunctival epithelial cells
Author
Rajić, Jovana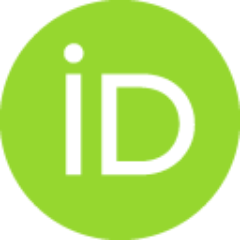 Mentor
Grdović, Nevena
Committee members
Vidaković, Melita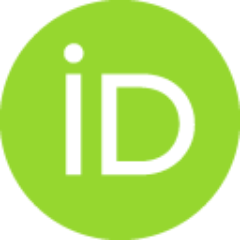 Savić-Pavićević, Dušanka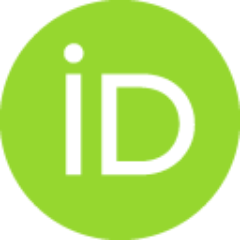 Grdović, Nevena
Vidaković, Melita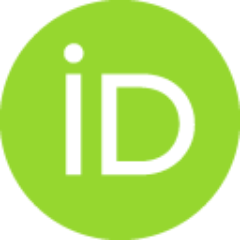 Abstract
Proces epitelno-mezenhimske tranzicije (EMT) može predstavljati značajan faktor koji doprinosi nastanku fibroznih promena konjuktive u različitim bolestima oka, ali je njegova uloga nedovoljno ispitana. Cilj ove doktorske disertacije podrazumevao je ispitivanje sposobnosti ćelijske linije humanih epitelnih ćelija konjuktive (HCjE) da uđu u proces EMT nakon infekcije uzročnikom trahoma, bakterijom Chlamydia trachomatis, i identifikaciju ključnih faktora povezanih sa pokretanjem i progresijom tranzicije na modelu procesa EMT indukovanog TGF-β proteinima. Posebna pažnja bila je usmerena na rasvetljavanje uloge metilacije DNK u regulaciji ekspresije gena uključenih u tranziciju HCjE ćelija. Praćenjem aktivacije signalnih puteva povezanih sa pokretanjem procesa EMT i ekspresije markera epitelnih/mezenhimskih ćelija pokazano je da HCjE ćelije poseduju sposobnost tranzicije nakon infekcije bakterijom C. trachomatis, praćene promenama u metilacionim profilima gena markera epitelnog/mezenhi
...
mskog fenotipa. Praćenjem morfologije, sposobnosti migracije i nivoa ekspresije gena markera uočeno je da dugotrajan tretman TGF-β1 izoformom ima najveći potencijal za pokretanje procesa EMT u HCjE ćelijama, dok su tretmani DNK demetilujućim agensom pokazali da metilacija DNK predstavlja važan mehanizam koji leži u osnovi ovog procesa. Promene profila metilacije DNK, detektovane analizom kriva topljenja i bisulfitnim sekvenciranjem, istakle su ključnu ulogu članova familije miR-200 u pokretanju i reverziji procesa EMT u HCjE ćelijama tretiranim TGF-β1 proteinima. Rezultati dobijeni u ovoj doktorskoj disertaciji ukazuju na mogućnost razvijanja novih selektivnih terapeutskih strategija u lečenju fibroznih promena konjuktive, zasnovanim na reverzibilnosti procesa EMT i epigenetičkih mehanizama.
The process of epithelial-mesenchymal transition (EMT) could be an important factor in development of fibrosis-related conjunctival eye diseases, but its precise role in these conditions has not been defined yet. The aim of this doctoral dissertation was to examine the ability of human epithelial conjunctival cell line (HCjE) to enter EMT process after infection with trachoma causative agent, bacteria Chlamydia trachomatis, i to identify key factors associated with the initiation i progression of transition in TGF-β-induced EMT model. Special focus was directed to elucidating the role of DNA methylation in the regulation of expression of genes involved in the transition of HCjE cells. Activation of signaling pathways associated with the initiation of the EMT process i the expression level of epithelial/mesenchymal markers revealed that HCjE cells possess the ability to enter the transition after infection with bacteria C. trachomatis, which was associated with changes in the methylatio
...
n profiles of epithelial/mesenchymal gene markers. Cell morphology, migration ability i expression level of marker genes indicated that long-term treatment with TGF-β1 isoform has the greatest potential to initiate EMT process in HCjE cells, while treatments with DNA demethylating agent suggested that DNA methylation is an important mechanism which underlies this process. Changes in DNA methylation profile, detected by melting curve analysis i bisulfite sequencing, highlighted a key role of miR-200 family members in initiating i reversing TGF-β1-induced EMT process in HCjE cells. The results obtained in this doctoral dissertation indicate the possibility of developing new selective therapeutic strategies in the treatment of fibrosis-related conjunctival diseases, based on the reversibility of both EMT process i epigenetic mechanisms.
Faculty:
Универзитет у Београду, Биолошки факултет
Date:
25-09-2020
Projects:
Keywords:
Epitelno-mezenhimska tranzicija (EMT) / Epithelial-mesenchymal transition (EMT) / conjunctival fibrosis / human epithelial conjunctival cells (HCjE) / Chlamydia trachomatis / TGF-β / DNA methylation / 5-Azacytidine (5-AzaC) / E-cadherin (CDH1) / miRNA / miR-200 family / fibroza konjuktive / humane epitelne ćelije konjuktive (HCjE) / Chlamydia trachomatis / TGF-β / Metilacija DNK / 5-Azacitidin (5-AzaC) / E-kadherin (CDH1) / miRNK / familija miR-200