Primena rastvornih i imobilizovanih izoformi peroksidaze iz rena u uklanjanju obojenih ksenobiotika iz otpadne vode
Application of soluble and immobilized horseradish peroxidase isoforms in degradation of colored xenobiotics from waste water
Author
Jožef, Barbara S.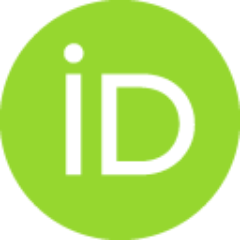 Mentor
Vujčić, Zoran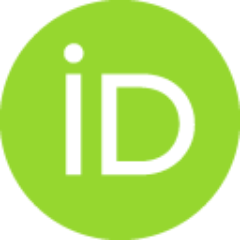 Committee members
Vujčić, Miroslava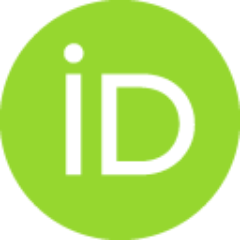 Sladić, Dušan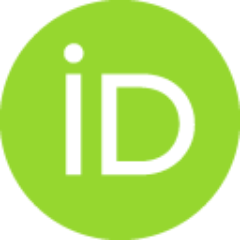 Abstract
Intenzivan industrijski razvoj propraćen je sve većom kompleksnošću sastava otpadnih voda. Sintetičke boje su danas u širokoj primeni u velikom broju industrijskih grana. Većina boja poseduje kompleksnu hemijsku strukturu, kao i povećanu hemijsku stabilnost što ih nakon otpuštanja u vodotokove čini ksenobioticima koji najčešće ispoljavaju i svoje rekalcitrantne osobine. Potreba za novim tehnološkim rešenjima radi uklanjanja širokog spektra ovih obojenih ksenobiotika dovela je do opsežnog istraživanja na ovom polju, dok je u poslednjih nekoliko godina istraživanje na polju primene enzima veoma uznapredovalo. Ova disertacija se bavi izolovanjem kiselih i baznih izoformi peroksidaze iz rena i njihovom primenom u uklanjanju različitih obojenih ksenobiotika, optimizacijom reakcije obezbojavanja, praćenjem i analizom proizvoda zaostalih nakon enzimske degradacije, sintezom imobilizata sa povećanom stabilnošću i efikasnošću u uklanjanju širokog spektra obojenih ksenobiotika. Cilj je bio razvi
...
janje efikasne metode za uklanjanje i detoksifikaciju otpadne vode zaostale nakon procesa bojenja. Izolovanje i prečišćavanje kiselih, baznih i neutralnih izoformi peroksidaze iz rena urađeno je jonoizmenjivačkom hromatografijom na QAE-Sephadex koloni. Razdvojene izoforme detektovane su zimogramskom detekcijom, nakon izoelektričnog fokusiranja. Optimizovani su uslovi reakcije obezbojavanja primenom rastvornih enzimskih preparata (0,14 U mL-1 enzima i 0,44 mM vodonik-peroksida). Testirano je obezbojavanje 24 boje različitih struktura i karakteristika u zavisnosti od pH i izoforme peroksidaze iz rena. Najveći stepen obezbojavanja postignut je u slučaju 17 boja sa primenom kisele izoforme peroksidaze iz rena: šest pripada klasi azo boja, tri boje triarilmetanskoj i jedna boja tiazinskoj klasi boja dok su preostalih 7 zaštićenih struktura nedostupnih za javnost. U slučaju 12 boja najbolje obezbojavanje postignuto je na pH 5, a u slučaju 10 boja na pH 9. Obezbojavanje je praćeno UV-Vis spektrofotometrijom, a degradacija je potvrđena analizom na HPLC-u. Obezbojavanjem model-boje (оranž II) kiselom izoformom peroksidaze iz rena dobijeni glavnih proizvodi obezbojavanja identifikovani su LC–ESI-ToF-MS tehnikom. Kisela izoforma peroksidaze iz rena uspešno je imobilizovana na 10 komercijalno dostupnih i laboratorijski sintetisanih nosača primenom različitih imobilizacionih tehnika. Kisela izoforma peroksidaze iz rena imobilizovana na hitozanu pokazala je najveću specifičnu gvajakolnu aktivnost (2080 U g-1) kao i dekolorizacionu aktivnost uklanjanjem 175 mg L-1 model boje. Dobijeni imobilizat pokazao je veću stabilnost prema vodonik-peroksidu u poređenju sa slobodnim enzimom. Imobilizat je pokazao i dobru operativnu stabilnost pa se njegova dekolorizaciona aktivnost nakon 7 ponovljenih ciklusa smanjila za samo 35%. Procena toksičnosti boja i proizvoda obezbojavanja ispitana je na Artemia salina. Obezbojavanje model-boja dovelo je do smanjenja % mortaliteta larvi A. salina u odnosu na početni rastvor. Ekogenotoksičnost 8 model-boja testirana je na BEAS-2B ćelijama osnovnim i modifikovanim komet testom. Detektovani stepen oštećenja DNA iznosio je od 5 do 47%. U slučaju model-boje, oranž II detektovana su oksidativna oštećenja pri izlaganju ćelija rastvoru boje (300 μg mL-1), dok izlaganje proizvodima degradacije nakon enzimskog tretmana sa kiselom izoformom peroksidaze iz rena ne dovodi do istog efekta. Ispitane su interakcije boja i proizvoda degradacije sa DNA iz telećeg timusa i plazmidnom DNA na model boji oranž II i amido crno 10b primenom UV–Vis i fluorescentne spektrometrije i agaroznom elektroforezom. Nije uočeno značajno cepanje plazmidnog molekula DNA nakon izlaganja rastvorima boja pre i nakon enzimskog obezbojavanja.
Intense industrial development has been accompanied by higher complexity of effluents. Synthetic dyes have been widely used in great number of industrial sectors. Majority of dyes possesses complex chemical structures, as well as chemical stability, which makes them persistent xenobiotics after their release in water bodies. The need for new technological solutions for removal of these colored xenobiotics has led to major ongoing research on this field with big emphasis on enzyme application. Subject of this doctoral dissertation is isolation and application of acidic and basic horseradish peroxidase isoforms in decolorization of various colored xenobiotics, optimization of decolorization reactions, monitoring and analysis of decolorization products, synthesis of immobilizates with higher stability and efficiency in removal of wide spectrum of colored xenobiotics in order to develop efficient method for removal and detoxification of wastewater after the coloring process. Acidic isoform
...
s have been purified from basic and neutral horseradish isoforms using ion exchange chromatography on QAE-Sephadex column. Separated isoforms have been detected by zymograms after the isoelectric focusing. Decolorization reaction has been optimized using soluble enzyme isoforms (0.14 U mL-1 and 0.44 mM hydrogen peroxide). Decolorization of 24 dyes of various structures and characteristics have been tested depending of pH and peroxidase isoforms. In case of 17 dyes highest decolorization has been achieved using acidic horseradish peroxidase: six dyes are from azo, three from triarylmethane and one from thiazine category while the rest of dyes have structure which is unavailable to the public. Twelve dyes were decolorized best at pH 5, while 10 dyes were decolorized best at pH 9. Decolorization was monitored by UV–Vis spectrometry, while degradation was confirmed by HPLC. By decolorization of model dye (orange II) using acidic horseradish peroxidase the main decolorization products were identified by LC–ESI-ToF-MS technique. Acidic isoform has been successfully immobilized on 10 commercially available and laboratory synthetized carriers by various immobilization techniques. Acidic horseradish isoform immobilized on chitosan has shown highest specific activity toward guaiacol (2080 U g-1) as well as decolorization acvitity by removal of 175 mg L-1 of model dye. The immobilizate obtained showed higher stability towards hydrogen peroxide in comparison with the soluble enzyme. The immobilizate has shown good operative stability since it has retained 65% of its decolorization activity after 7 repeated cycles. The assessment of toxicity of dyes and decolorization products has been tested on Artemia salina. Decolorization of model dye has resulted in reduction of mortality of A. salina larvae in comparison with initial dye. Ecogenotoxcitiy of 8 model dyes has been tested on BEAS-2B cells using basic and modified comet assay. DNA damage detected was from 5 to 47%. In case of model dye, orange II, oxidative DNA damage has been detected after the exposure of cells to dye solutions (300 μg mL-1), while degradation products after enzymatic decolorization with acidic horseradish peroxidase showed no DNA damage. Interactions of dyes and degradation products with DNA from calf thymus and plasmid DNA has been studied using model dye orange II and amido black 10b by UV– Vis and fluorescent spectroscopy and agarose electrophoresis. Significant DNA strand breaks on plasmid DNA has not been detected in either case.
Faculty:
Универзитет у Београду, Хемијски факултет
Date:
12-12-2018
Projects:
Keywords:
peroksidaza iz rena / horseradish peroxidase / decolorization / immobilization / dye / comet assay / ecogenotoxicity / obezbojavanje / imobilizacija / boje / komet test / ekogenotoksičnost